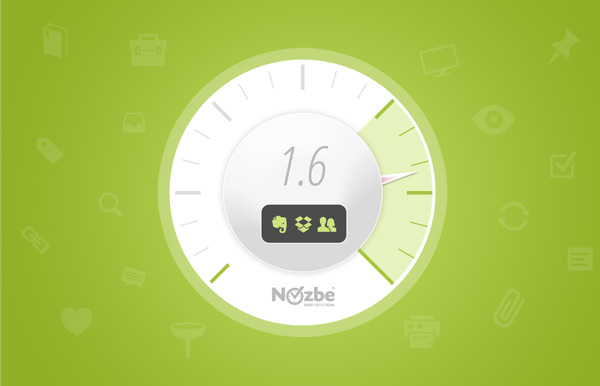 We've been looking for new ways to improve your Nozbe, and make your work experience more enjoyable. Most of all, we wanted to make it work faster.
Shortly after we released Nozbe 1.5 we found we could improve Nozbe's speed even more, especially on your mobile devices. Now Nozbe 1.6 runs quickly and smoothly everywhere, especially on your smartphones and tablets.
Get Nozbe 1.6 for your device!
We also introduced many overall improvements and fixes. We polished the look of projects and context counters. It is nice to have something new and fresh this spring isn't it? :)
When would you like your week to start? Sunday? Monday? Or maybe Thursday? The decision is yours! If you are not decided yet, check out what else is waiting for you in Nozbe 1.6:
Speed, Speed, Speed - improved speed on mobile devices (phones and tablets) - we call it a "fast-click release" :-)

Team invite/management view (for team accounts only)

Projects and contexts counters totally redesigned for you.

Dropbox and Evernote accounts can be connected natively on iPhones and iPads.

Ability to set first day of the week in Settings.

Search in the mobile versions of Nozbe

Quick adding (and suggestions) of task parameters via "#" mechanism on the mobile versions as well.
[Get Nozbe 1.6] apps and enjoy the new features! We are sure you'll like Nozbe even more than before.
Simply Get It All Done! - now with faster and easier to use Nozbe for your iPhone, iPad, Mac, Windows, Android (phone or tablet) and the web.