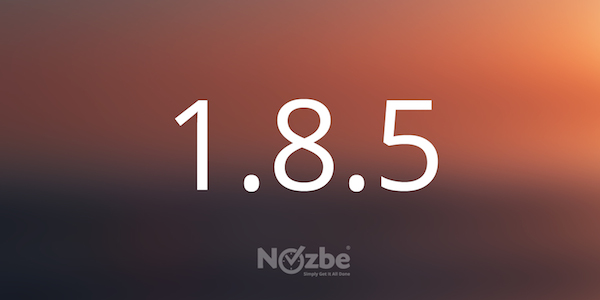 We've been stress-testing Nozbe a lot lately. As we've been listening to your feedback, we worked tirelessly on Nozbe 1.8.5 with bunch of bug fixes and improvements. Also, for those of you who love Linux (as some of our engineers do :-) ) we have a test version 1.8.5 for Linux 32 and Linux64. We hope you'll like it! We also have a small gift to help you embrace the long evenings of the Fall - a real productivity boost! for you!
Download Nozbe 1.8.5 for device and platform you use:
Find out what's new in version 1.8.5:
3 times faster performance on Windows - we've optimized the app on Windows so much that it feels a lot faster than before. If you're a Windows user, you'll love Nozbe even more now.
Google Calendar sync (most requested feature) can now be switched on/off directly in your application in the new calendar view (which we optimized further for speed and stability + lots of bug fixes)
Much improved "Hashtag" suggestions - remember that when you click on the + button to add a task, you can use "#" to add task's parameters? Much like this: "Walk the dog #errand #15 minutes #tomorrow" and the task "Walk the dog" will be added with a context set to "errand", time to "15 minutes" and date of "tomorrow" :-)
Many improvements in adding and reopening tasks
Nozbe's search now also searches tasks' comments!
Improved Evernote integration and opening of notes
Improved Print option with comments' dates and correct order
Version for Linux - no other productivity app offers this!
and much, much more…
Download Nozbe 1.8.5 for device and platform you use:
…and get free Productive! Magazine as a gift :-)
As you probably know I'm also the chief editor of the Productive! Magazine. It's a free digital magazine which I created for you to inspire and give you knowledge on how to work more productively and be successful in your life. Check it out today: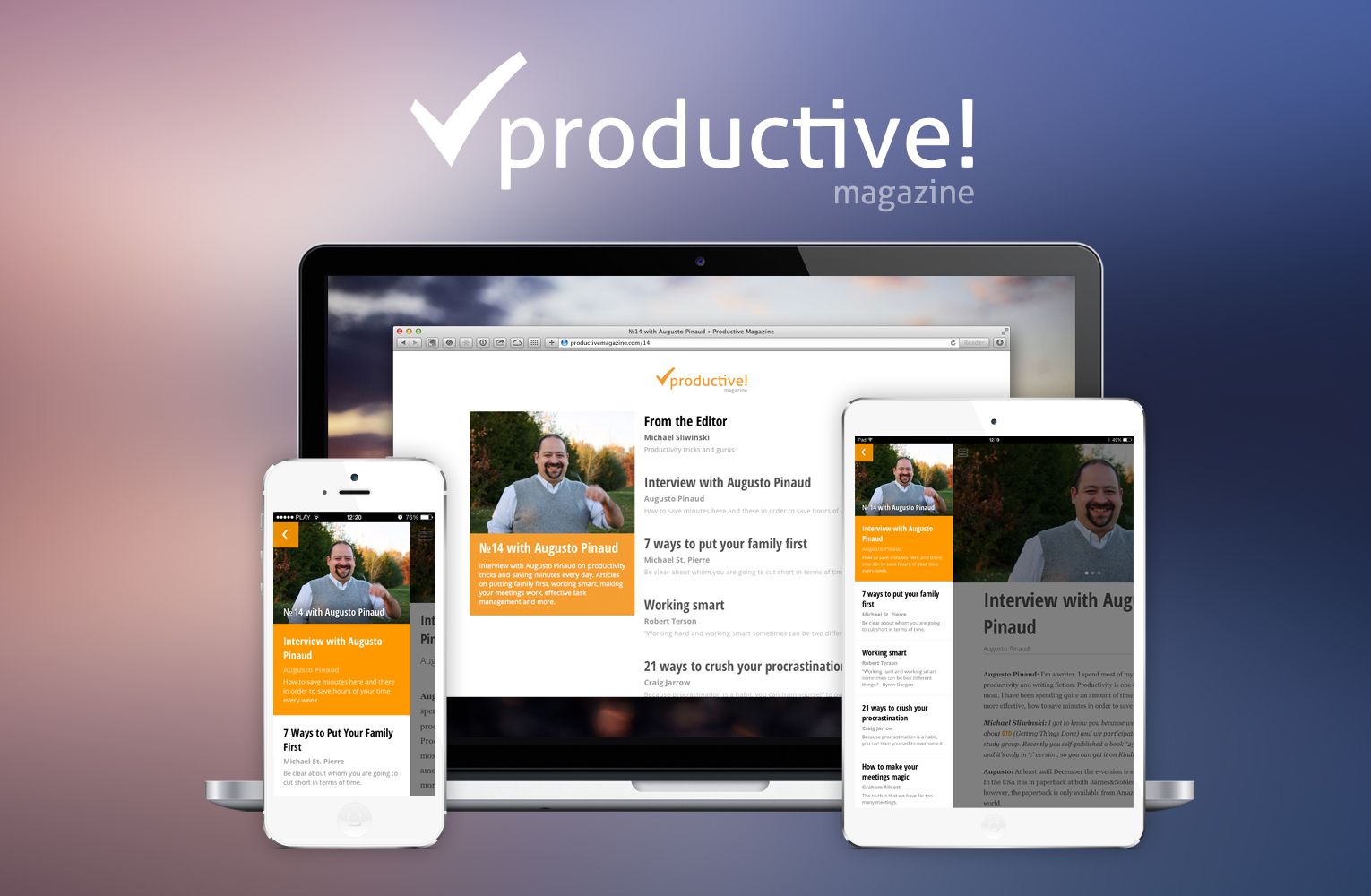 Now with a brand new Nozbe 1.8.5 and free Productive! Magazine you can start your day with fresh content and a powerful tool, so you'll be more productive and stay motivated throughout the day :-) Enjoy!