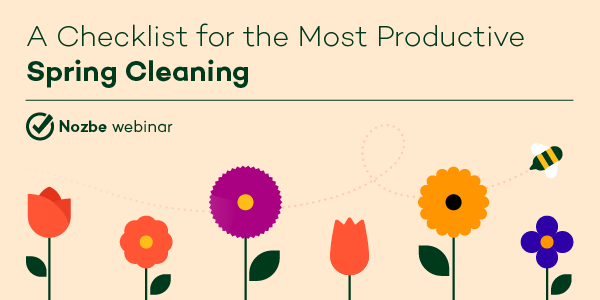 It's been almost 3 months since you set up your goals and created the action plan for 2018. Are you sure all your strategies are working out? Don't your tasks, projects and decisions need a detailed review?
Sign up now!
Spring is just around the corner, so it's the perfect time to spring clean your productivity system! That's why we have decided to run a special spring webinar next week, where Michael and the Nozbe team will be sharing our favorite ways to review resolutions and plan goals for the next few months.
Join Michael on Tuesday, March 20th, 2018, and check out our best tips to the most productive spring cleaning!