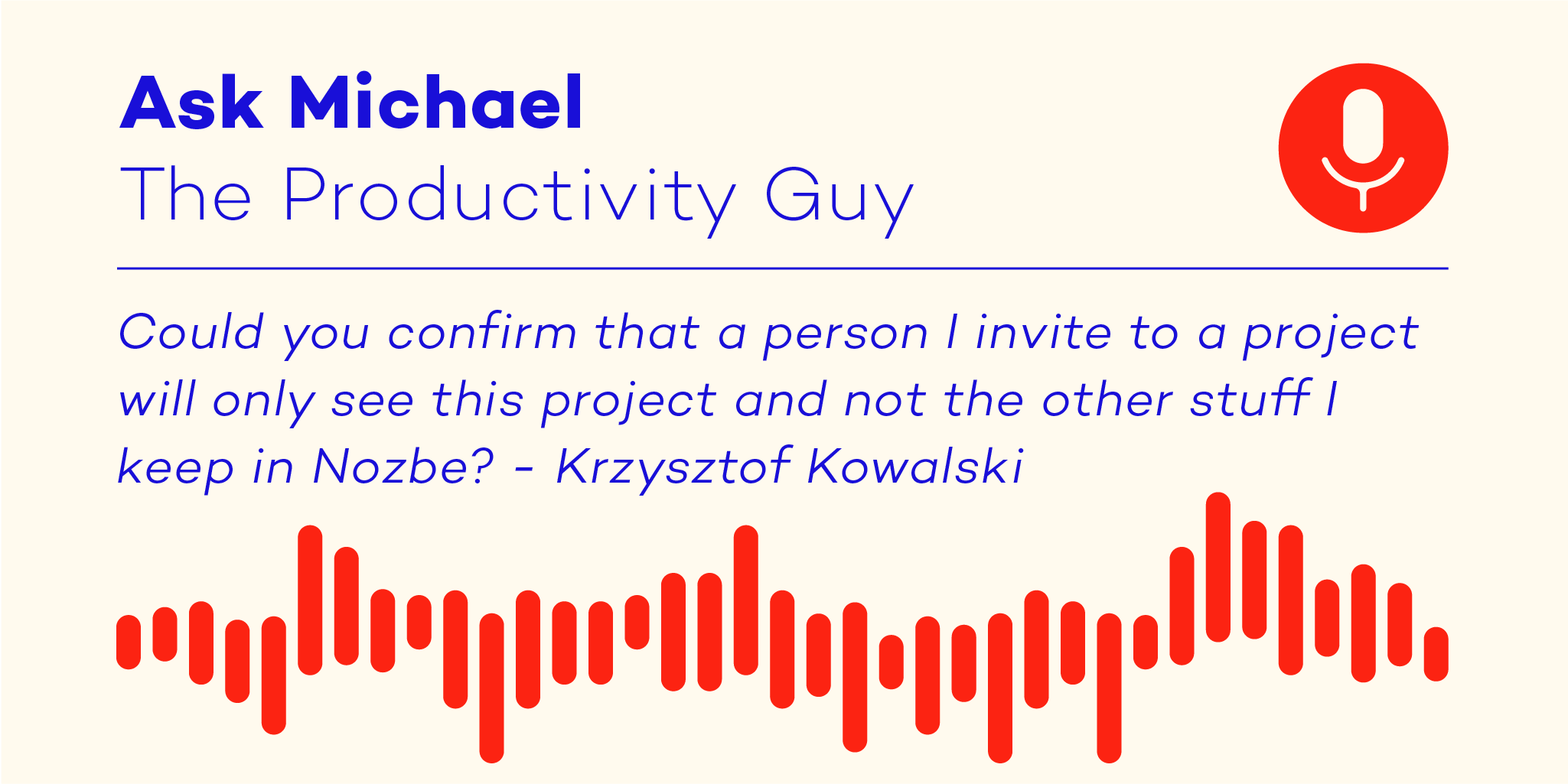 Your projects are yours by default - always! In today's episode, Michael casts all doubts away about the privacy of projects in Nozbe in different scenarios.
Not only is the safety of your data crucial to us, but so is your sense of security.
You can keep anything you'd like in Nozbe: your work-related tasks, as well as personal and private stuff. It's your right to keep it away from prying eyes.
Let's repeat this: your projects are private by default. Only you can decide if anyone from your team (or whoever else) can have access to your project.
Let's dive into some examples - watch the episode to learn how project privacy works:
➡ What do you think? Leave a comment below!
Related resources:
🔔 Please subscribe to our YouTube channel or podcast feed to be notified of new episodes.
---
"Ask Michael - The Productivity Guy" is a weekly series of short videos with Michael. We gather dozens of questions from users, then we choose the best of them. Now Michael is answering them every Monday.