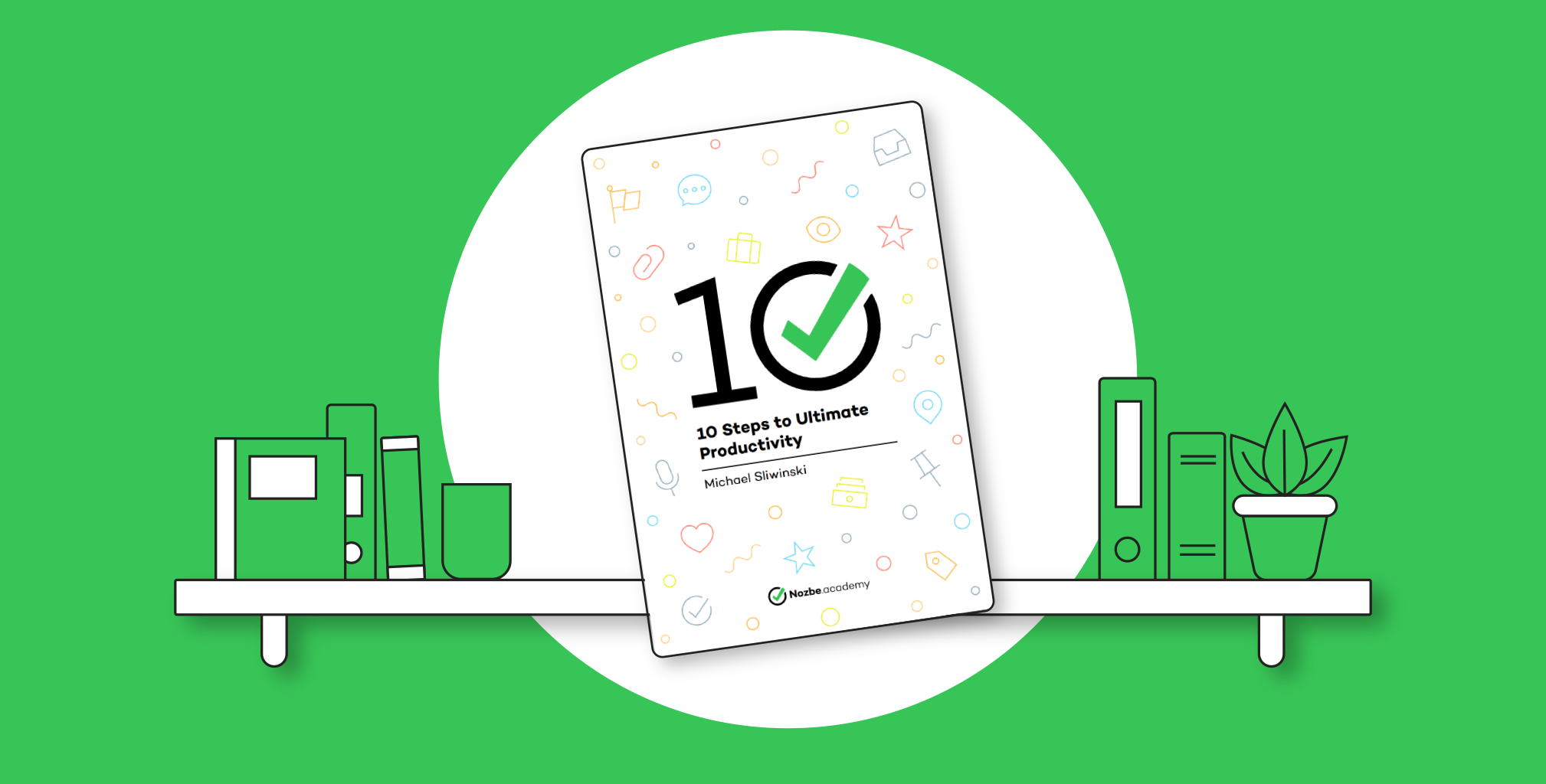 Everyone can be productive. Productivity is not a rocket science. Frankly, it's a matter of adopting a couple of habits, building a personal system and using some tricks or techniques on a daily basis.
You can struggle and learn the above from your own experience (after many years), you can read hundreds of blog posts and study productivity resources or… you can check out my latest book and become an efficient project manager in no time.
"10 Steps to Ultimate Productivity" on pre-sale!
I am so happy to announce that my new book: "10 Steps to Ultimate Productivity" is here!
You can get the paperback, ebook or a productivity pack including the Nozbe subscription.
(Audiobook will be available very soon on Audible and Amazon will start shipping the book on Jan 2).