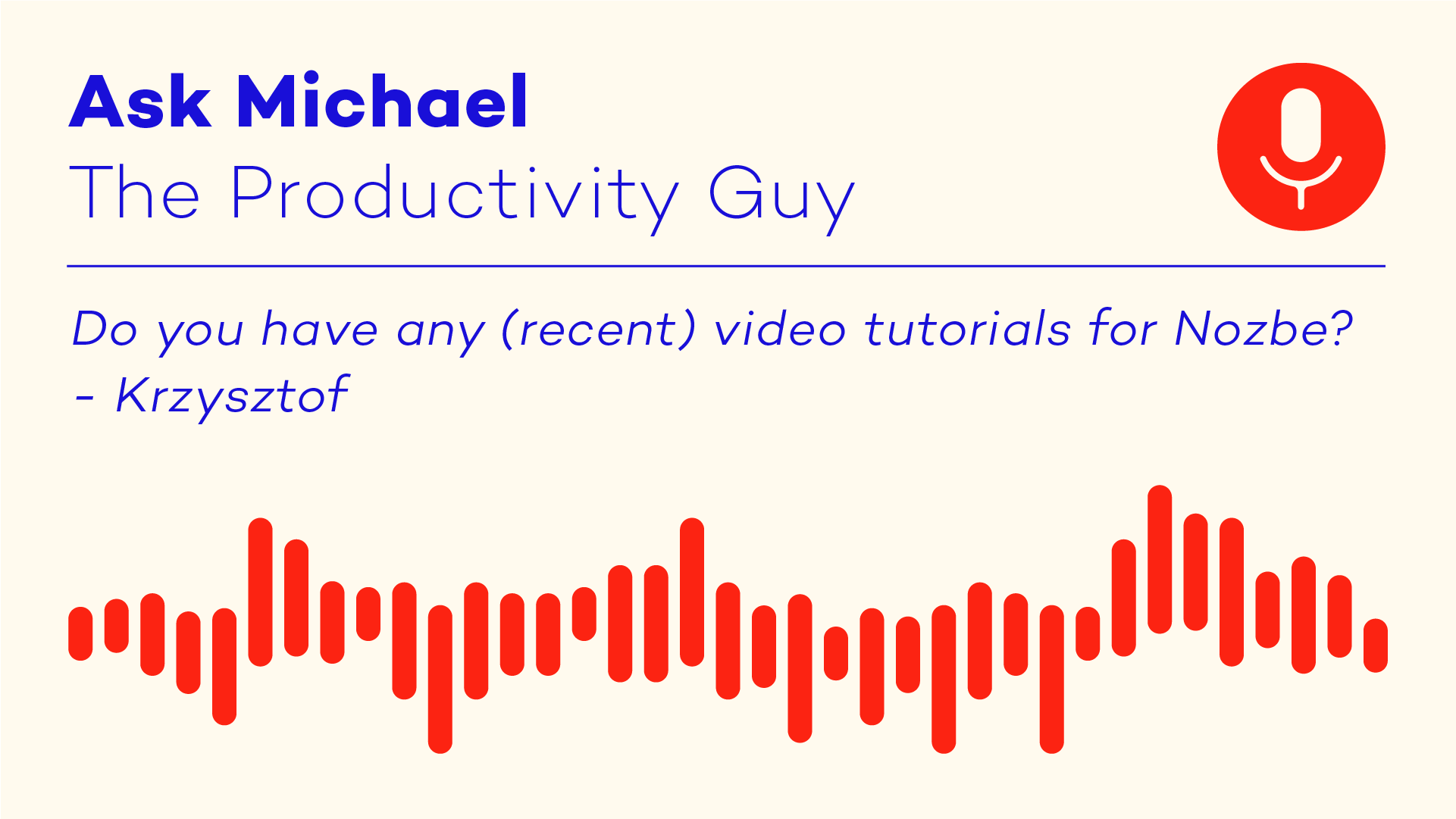 After months of hard work, we have just released our new, updated tutorial for Nozbe. Whether you're a beginner or a long-time user, you may find it very helpful to watch. Today, Michael explains why it's worth watching!
It is a challenge to create a good tutorial.
It is even more difficult when you want to create it in 10 different languages.
This was a big project that required meticulous planning, researching of different options, teamwork and long hours of ground work.
Now, we can finally say, here you go! In this 40 minute tutorial, you will learn how to use Nozbe effectively, and how to use basic and advanced features. Watch it as a single video or as a playlist with 13 chapters.
And one more note: starting today, we are taking part in the Nozbe Reunion. Our team is meeting in one location to work and build our relationships, as we do every six months. Follow us on Facebook, Instagram and Twitter, where we're going to share our updates 😊
But now – watch the episode!
➡ What do you think of our new tutorial? Leave a comment below!
Related resources:
🔔 Please subscribe to our YouTube channel or podcast feed to be notified of new episodes.
---
"Ask Michael - The Productivity Guy" is a weekly series of short videos with Michael. We gather dozens of questions from users, then we choose the best of them. Now Michael is answering them every Monday.