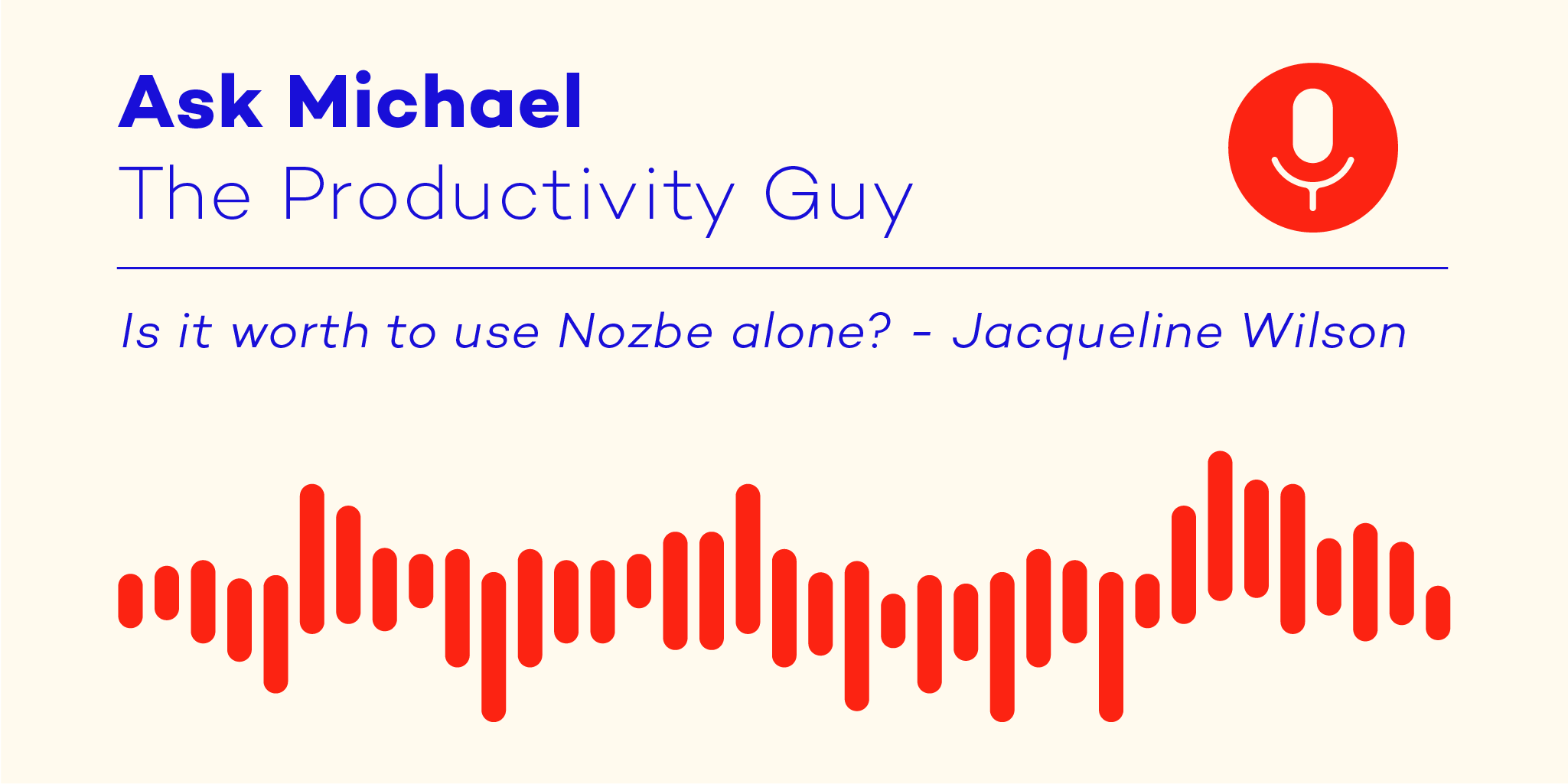 You are not alone – it's our motto. You may get your work done with other people. It's fine, however, to keep all your projects private and manage them individually. Nozbe gives you all the tools you need to work independently!
In "The 7 Habits of Highly Effective People" book, Stephen Covey puts synergy – an ability to achieve more together than each person could achieve on their own – as the sixth step of productivity. This means, firstly, that synergy belongs within the most crucial human capabilities, and secondly, that it demands some previous steps to be within reach.
In other words, some projects may start with just one person.
If you don't have a team or anyone who is using Nozbe with you, don't worry! Today, Michael offers his perspective.
Watch the episode:
➡ Do you use Nozbe alone? Let us know in a comment!
Related resources:
🔔 Please subscribe to our YouTube channel or podcast feed to be notified of new episodes.
---
"Ask Michael - The Productivity Guy" is a weekly series of short videos with Michael. We gather dozens of questions from users, then we choose the best of them. Now Michael is answering them every Monday.