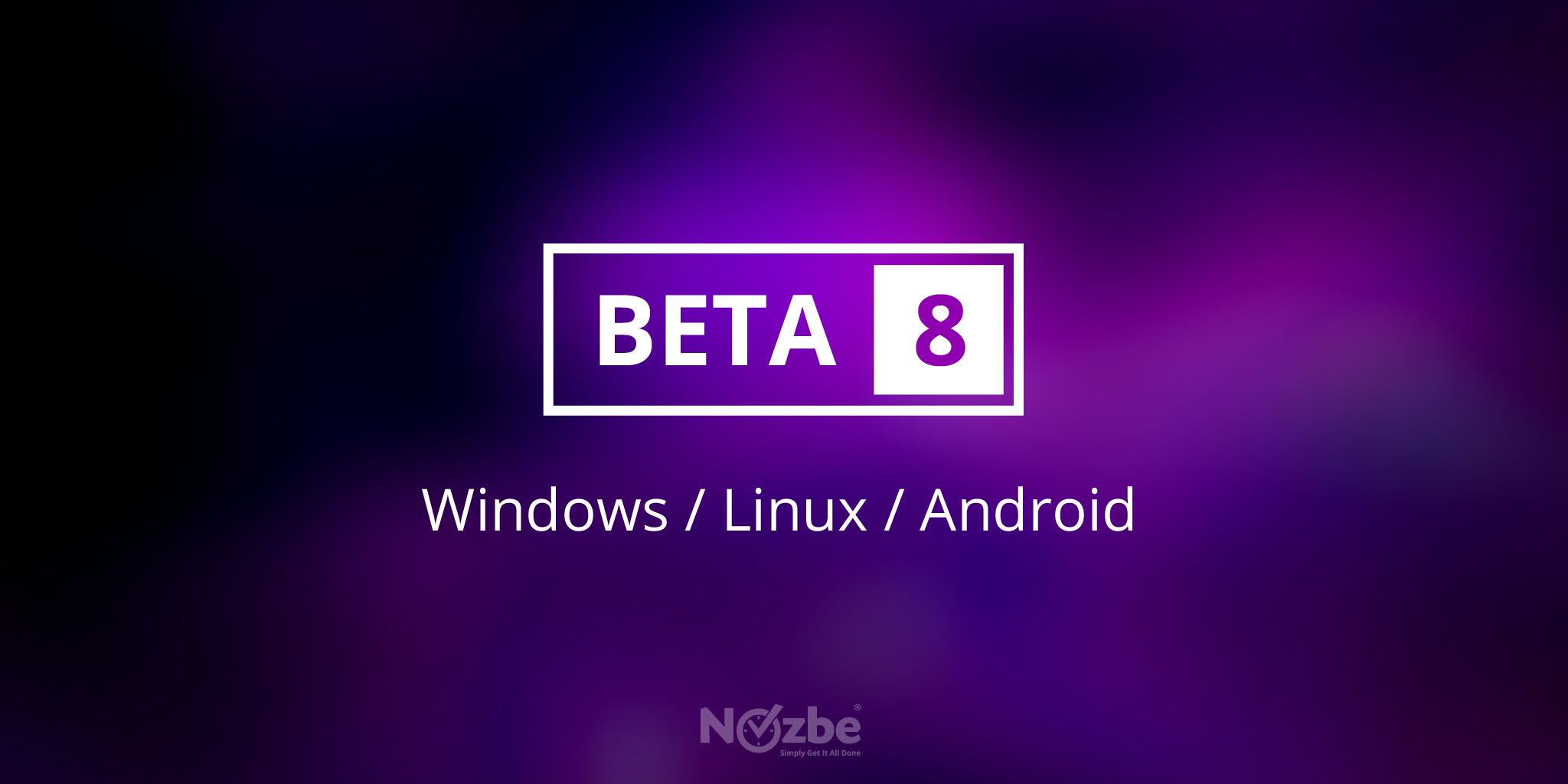 As we still struggle with some last issues on Windows and Android platforms, we want to show you our probably last Beta 8 of Nozbe 2.0 for Android, Windows and Linux. We have also updated our apps for iOS and OS X - you will receive it via autoupdate today!
What's new in Beta 8
There is no killer feature in Beta 8 of Nozbe 2.0. However, it consists a lot of important bug-fixes and some visual improvements. For example the bug when task comes back to Inbox after changing its project should be gone now :)
What's new in 2.0.5 for iOS
Show project list with a gesture - During beta we were still experimenting with interface on iPad in portrait mode, and we finally cracked it. Swipe from left edge between left menu and task list gesture was missing. Now you can smoothly switch between project list and task list on iPad in portrait mode!
Attention lucky iPhone 6 and 6 Plus users - an update for your bigger screens is already waiting for review in the App Store. It also has some more cool features:
Background sync - Now Nozbe on iOS syncs in background so when you open the App you don't have to wait every time for your task list to be updated.
Add to Inbox shortcut in Today widget - You can now open your Inbox with autofocus on adding new task from your Today view on iOS8
Download Beta 8
Here you can find all the details, download Nozbe 2.0 Beta 8 for Windows, OS X and Linux and sign up for Android version.
As usual, we really count on your thorough feedback! We are very grateful for every e-mail, comment or tweet about Nozbe 2.0. It helps us make new Nozbe better. We would like to thank our betatesters for all you have done for us so far! You are great!
What needs to be done before the final release
Our engineers are now going to put finishing touches to Nozbe 2.0. They are fighting with issues like printing on Windows and You Tube video previews. We are also testing some new cool keyboard shortcuts! We'll be also adding the iOS8 goodness like widgets and more to the Yosemite version of our Mac app, so stay tuned about that :-)