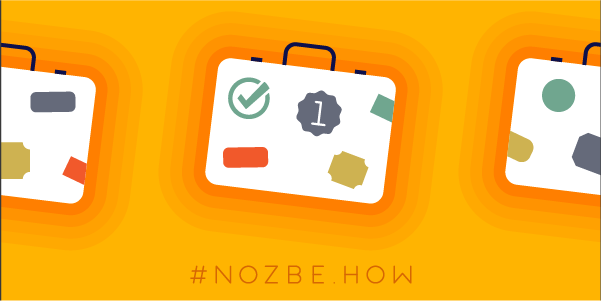 We're thrilled to announce two important things about Nozbe.how:
Its new beautiful and functional design
and
a worldwide contest for the best project templates.
Do you remember what Nozbe.how is?
Thanks to Nozbe.how templates you can actively share your own projects with others. They are super handy for bloggers, coaches and anyone who wants to show others how to act more efficiently and optimize their work.
All you need to know about Nozbe.HOW is here.
We're so excited! Let's move on to the news!
1. We've just redesigned the whole Nozbe.how system
…so the shareable templates are prettier and even more functional now.
This is how a new Nozbe.how template looks: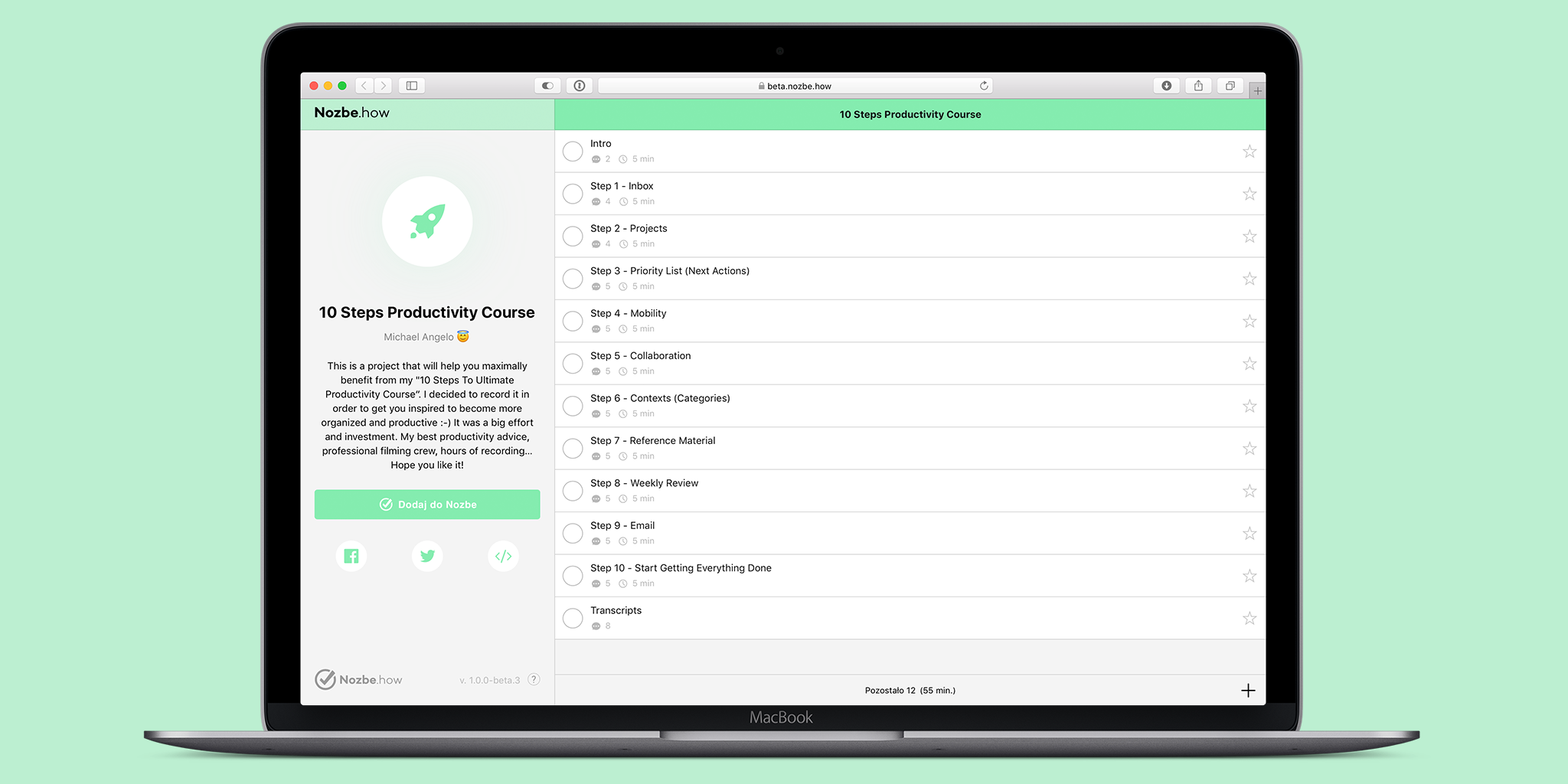 The major improvements are:
preview for almost all types of audio, video and office files;
pan & zoom gesture for images;
preview for 3rd party files: Google Drive, OneDrive, Dropbox and Evernote;
new popovers for searching, setting time needed, category counter and more;
the possibility to check/uncheck all items on the checklist;
progress indicator for a checklist;
manual task sorting with Drag & Drop on mobile.
2. A contest for the best Nozbe.how template starts today!
Show us your creative talent and share your awesome templates to win up to 6 months of Nozbe PRO + cool Nozbe swag!
How to enter:
Just create a useful step-by-step project template that can help others get things done. Make it look great by adding a color and an icon as well as checklists, videos and images in the comments.
It can be a recipe, a traveler's guide, a marketing-related procedure or a strategy to become a rockstar in just one month. Be creative and think of what advice might be useful for other people.
Once done, share your template by generating a public link in your template's infobar ("i").
Finally, share the link with us! There are a few ways to do that:
For the contest's terms & conditions, visit: nozbe.com/contest-rules
Submissions accepted until June 30, noon CET time.
When submitting your template, please indicate to which category it should be assigned:
Family and home
Work and Productivity
Business and management
Travel
Personal life, hobby and leisure
The jury will select the three best templates in each category! The winners will receive 6, 4 or 3 months of Nozbe PRO and cool Nozbe gadgets: a t-shirt, a gym bag, bookmarks or stickers!
Make sure to enter now!