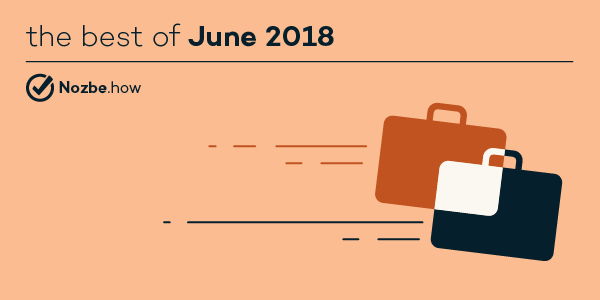 Have you ever tried to negotiate an important thing for yourself? A pay-rise? A discount when buying a car? A better offer? There are dozens of situations in which negotiating skills can come pretty useful. Use our new Nozbe.how template and learn the most important rules that will help you succeed. The second template that we have prepared for you is a super practical guide for people planning to buy a laptop.
10 steps to successful negotiations
Negotiations don't equal: people in suits sitting with lawyers at their sides and trying to win something for their corporations. Knowing certain mechanisms, ways of thinking and tricks might be super-handy in many everyday situations, where you simply want to convince someone. Don't miss this template and learn some simple strategies today!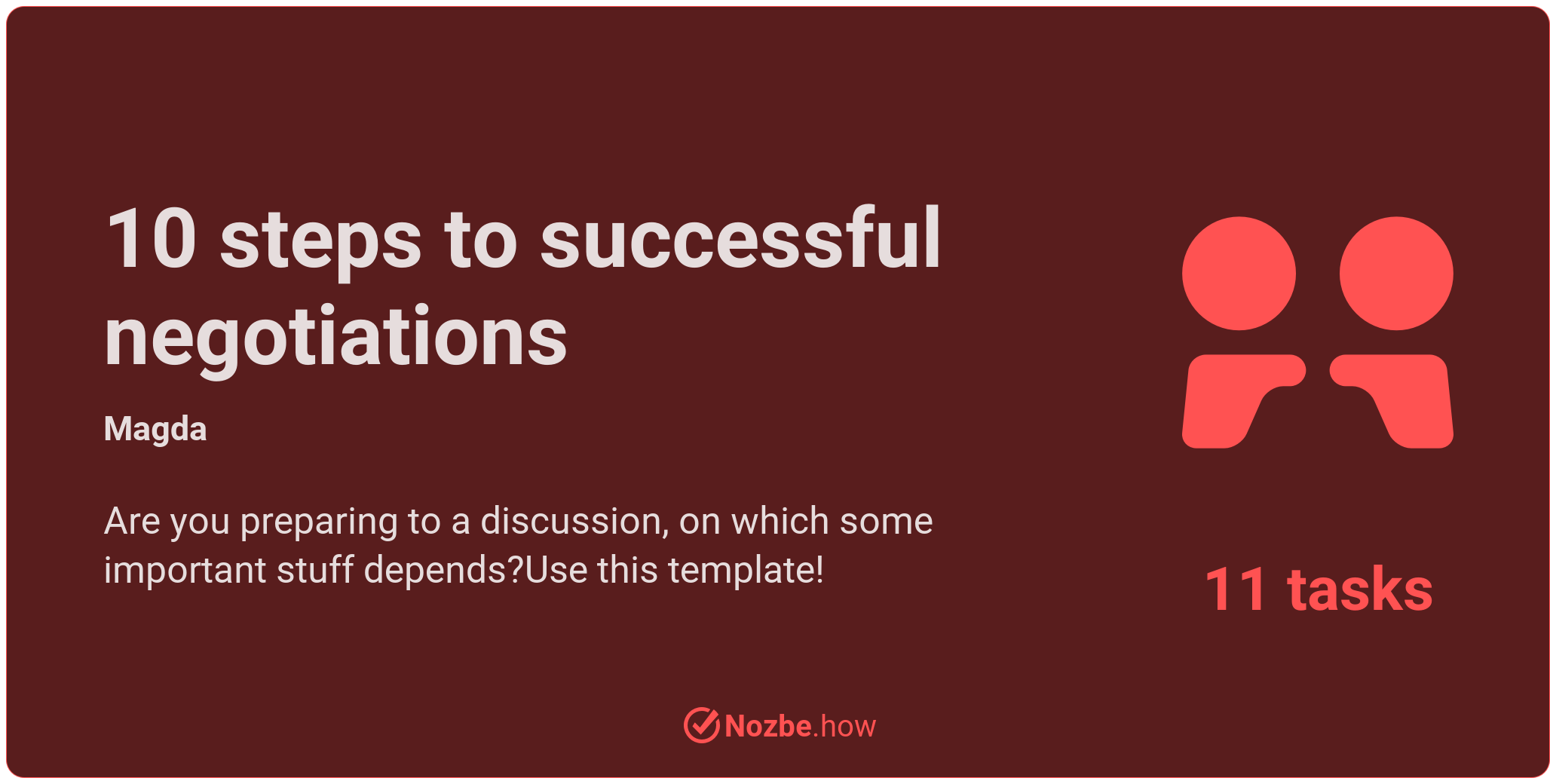 9 essential steps to buying a notebook
If you are not an IT specialist and don't dismantle your computer on a Saturday afternoon just for fan, this template can save you a lot of time. Buying a laptop requires quite a few decisions, research, reviewing numerous offers, etc. Check out our cheat sheet and nicely narrow down the options until you find the machine that will just work fine for you.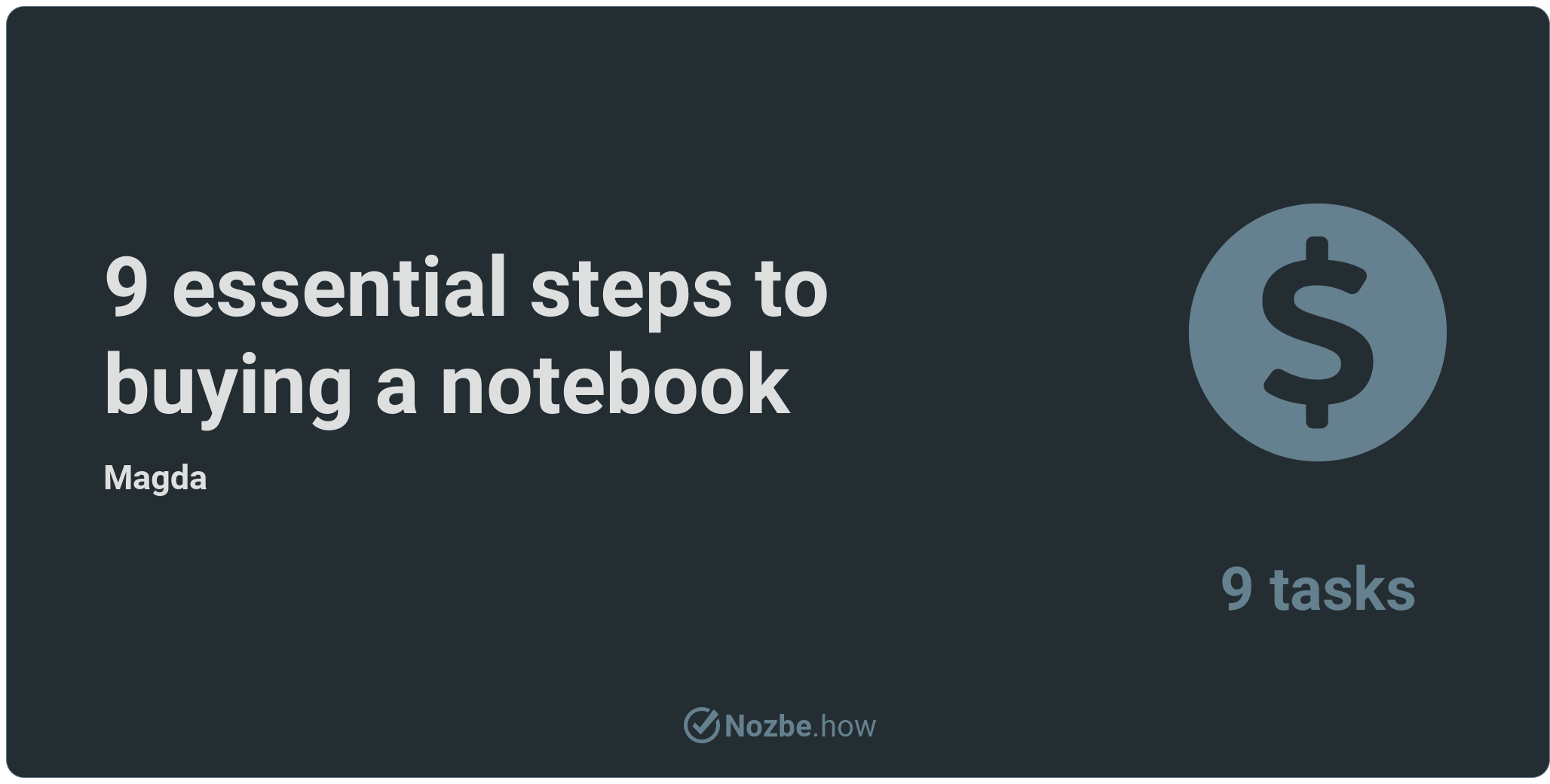 Create and share your very first template
One of the basic productivity rules is to do less but do it better, or in other words, don't work more: work smarter. Reinventing the wheel is counterproductive. That's why Nozbe comes with a handy feature for recurring matters: project templates.
Learn how to create a practical template using Nozbe features. This is your step-by-step guide!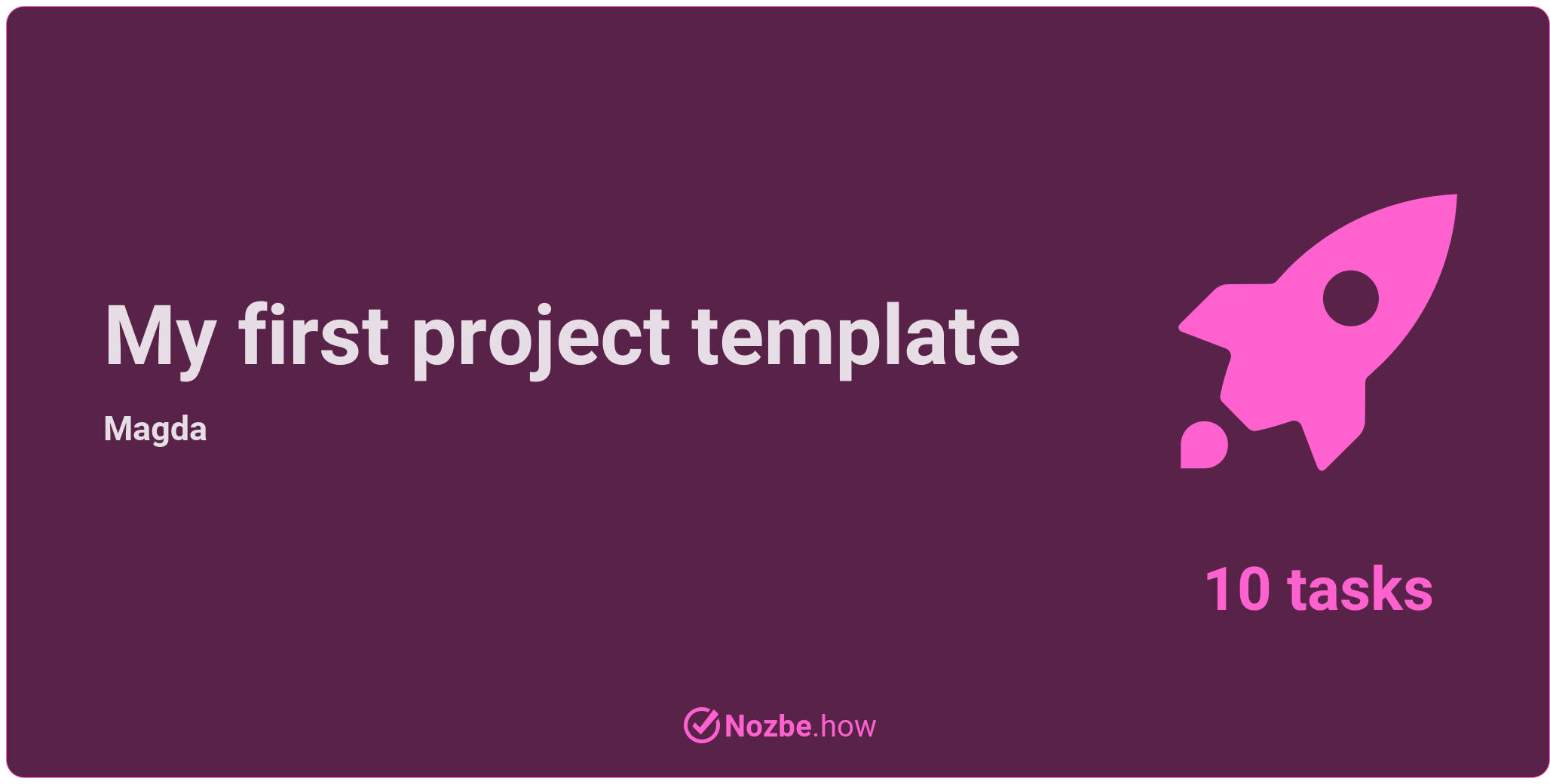 If you want us to publish your templates on our Nozbe.how website so that it can be used by other members of our productive community, let us know via social media or e-mail.
A tip for non-Nozbe users
If you don't have a Nozbe account (yet ;p), you can still use all the Nozbe.how templates and adjust them to your needs! Simply use the public link to a template you like to open it in your browser. Then work on it as you like - you can edit the task names, add new tasks, complete the ones you've done and change the "Time needed" parameter to manage all your commitments in time. When you complete all the tasks, hit the "Reset your changes" button situated in the bottom left corner, beneath the social media sharing icons. This way, you can re-use the template in its original version.