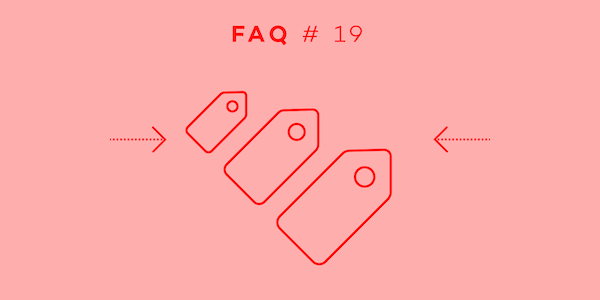 Welcome back to our FAQ series in which we answer questions that our users ask in their e-mails. This month, we're presenting labels.
I will answer a few of the most common questions about labels to show you how useful they are.
What are labels?
Do you have a few projects that have something (e.g., a client's name) in common? You can use different tags to group them and make your project list transparent and maintainable. These tags are called "labels," and they can help you enormously if you struggle to keep your projects in order.
How do you create a new label?
To create a new label, enter a project, tap on the info bar icon "I" (top right-hand corner) and select "change labels." In the pop-up window, you will see a list of all your labels. Tap on "new," write the name of your new label and confirm it with the "+" button next to its name. Please don't forget to save your changes with the "confirm" button.
How do you assign a new label?
You have to enter the same view where you created a new label. To assign a new label or remove a current one, just tick off the box next to its name. Save your changes with the "confirm" button.
How do you use labels?
Labels can come in handy in many situations. I will show you when and how to use them by answering questions from our users.
How can I separate my private and work projects?
If you use Nozbe to manage tasks from your work and to handle everyday activities, it is very important to separate these two workspaces. In this case, labels are a perfect solution. Start by creating two labels – "private" and "work." Then, assign them to corresponding projects. Finally, enter your list of projects and tap on a tag icon above it. Depending on your needs, choose "private" or "work" to filter the projects you want to see.
I need to divide my project into sub-projects. How can I do that?
There are no sub-projects in Nozbe. In case you feel that you need more than one project to accomplish your goal, use labels. Split up your big project into a few smaller ones and then group them under different labels (or just under one umbrella tag).
I work for different clients and my list of projects is a mess! How can I organize my work?
You can create one label per one client and assign these labels to corresponding projects. Now you can filter your list of projects by client. It will help you stay focused on the things you have to do for each certain client.
Need any assistance?
Visit our help page for more information on labels.
We also recommend you follow our blog for more news and practical tips.
If you have any further questions, feel free to contact our Nozbe Customer Support. We will be happy to help.