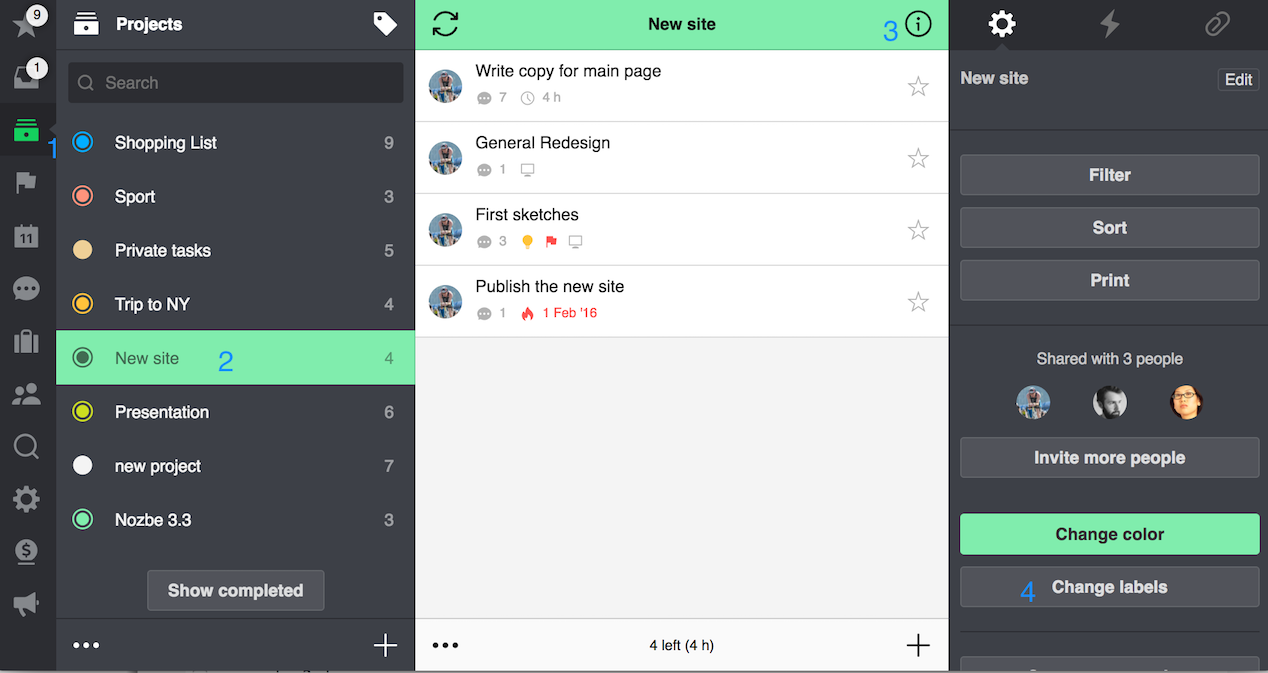 We use labels in Nozbe to organize projects by tying together the ones that are similar or have something in common. This way projects can be grouped together. What's really useful, every project can be tagged with more than one Label.
Labels allow you not only to separate your private projects from business ones but also to tag the projects with customer names, the names of your family members, countries in which your company operates, etc.
How to add a label to a project
Let's suppose you have a project that you wish to label. Select it on your project list, go to its infobar (click the "i" icon) to see its properties and go to "Change labels" section.
If you are new to labeling and haven't created any yet, use the "New" button to set up your first label: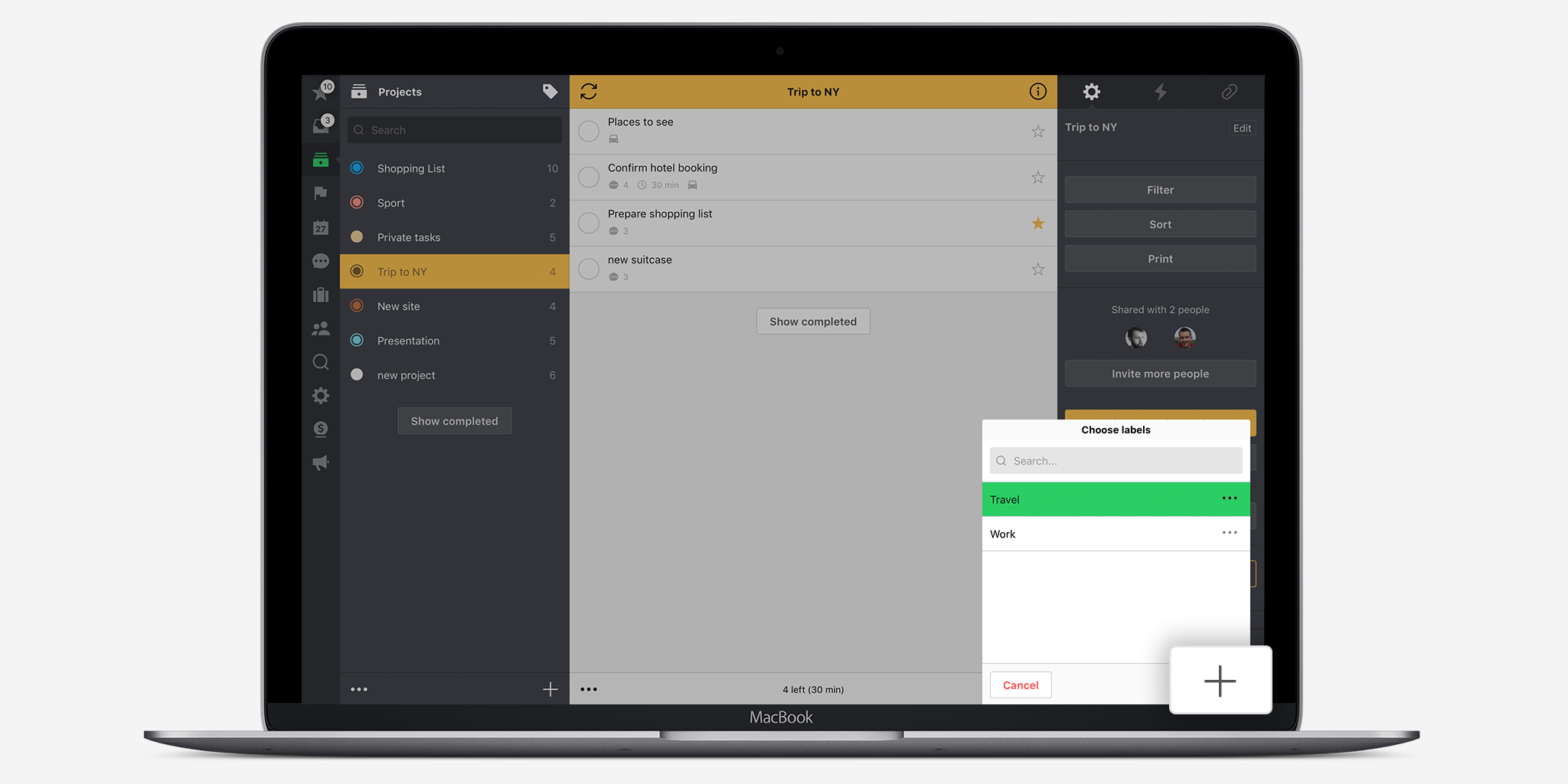 Once you've added a new label, select it and use the "Confirm" button to add it to the project. It's easy!
Grouping projects with labels
If you have at least one label set up, you can group projects by labels in your project list. Just click on the label icon and choose a label you need. What's the effect? Your project list will now only consist of the projects with that chosen label.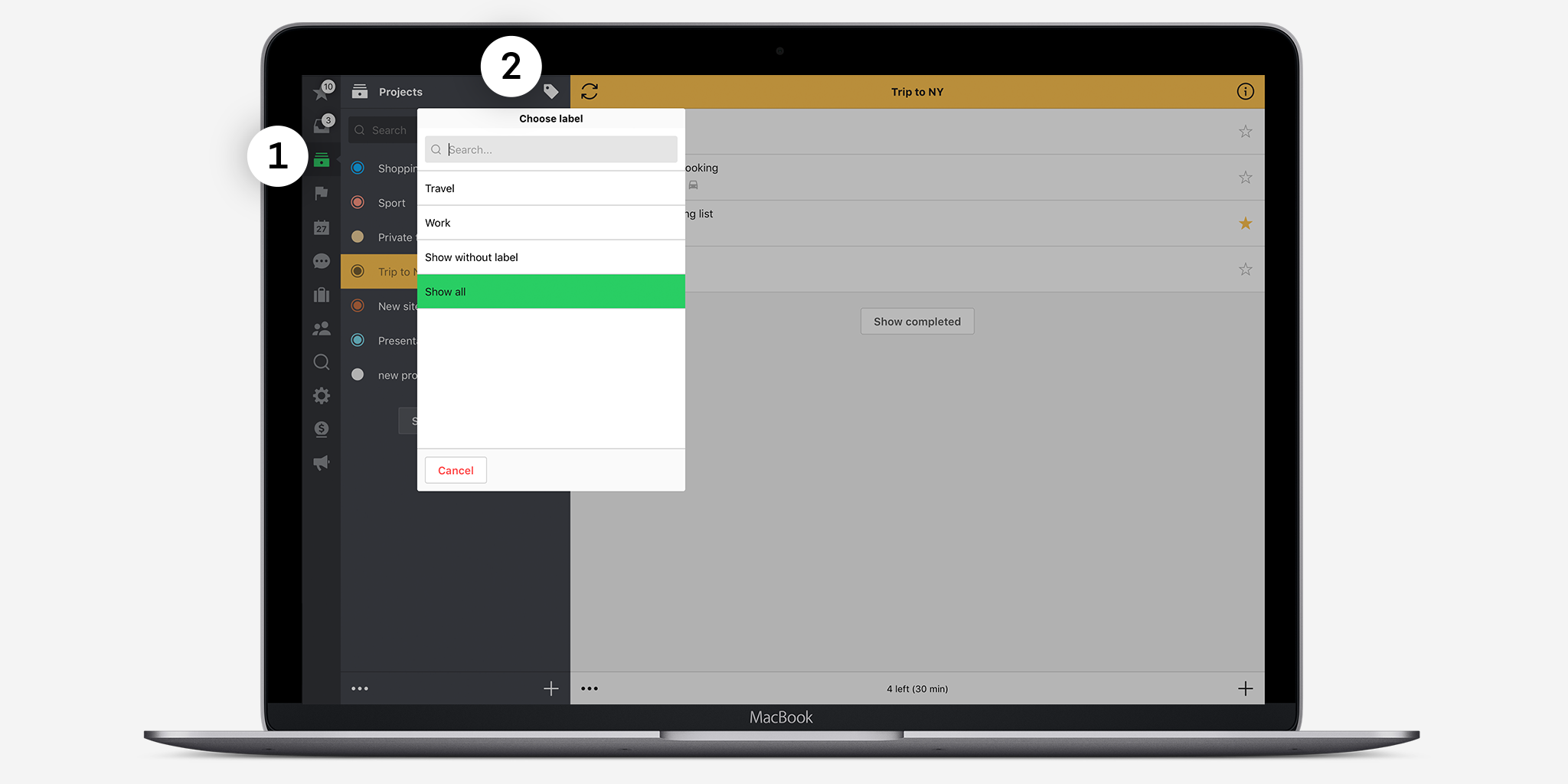 You can go back to a general view anytime by clicking "x" on the yellow stripe you will see at the top of the filtered projects list.
Managing labels
To edit or remove labels, just go to the labels properties of a project in its infobar (click "i" icon). There, you'll see three dots "…" next to your labels. When you click/tap on the dots next to a particular label, you'll be able to edit or delete it.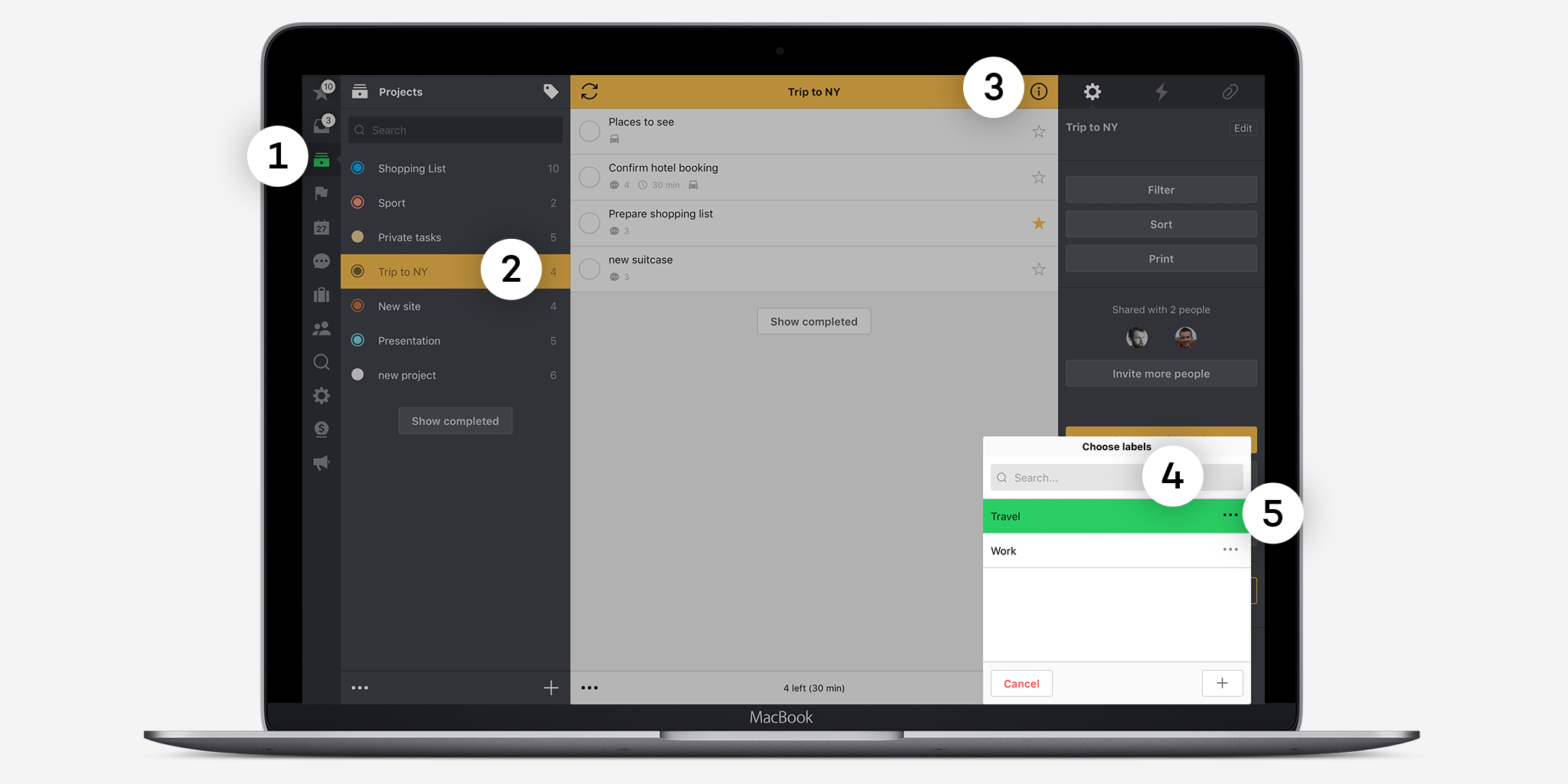 Assigning labels to several projects at a time
In Nozbe, you can easily add a label to several projects from your list. Just use the project multi-edit mode. Go to your project list and click the "Edit" button at the bottom. The edit mode is now on - there is a little box to tick next to each project and several other options are available. Tick the project you wish to label and click/tap the "Change" button at the bottom. Two new options will appear: "Labels" and "Colors". Click "Labels" and choose desired label or create a new one. Now you just need to "Confirm" your action and you're done.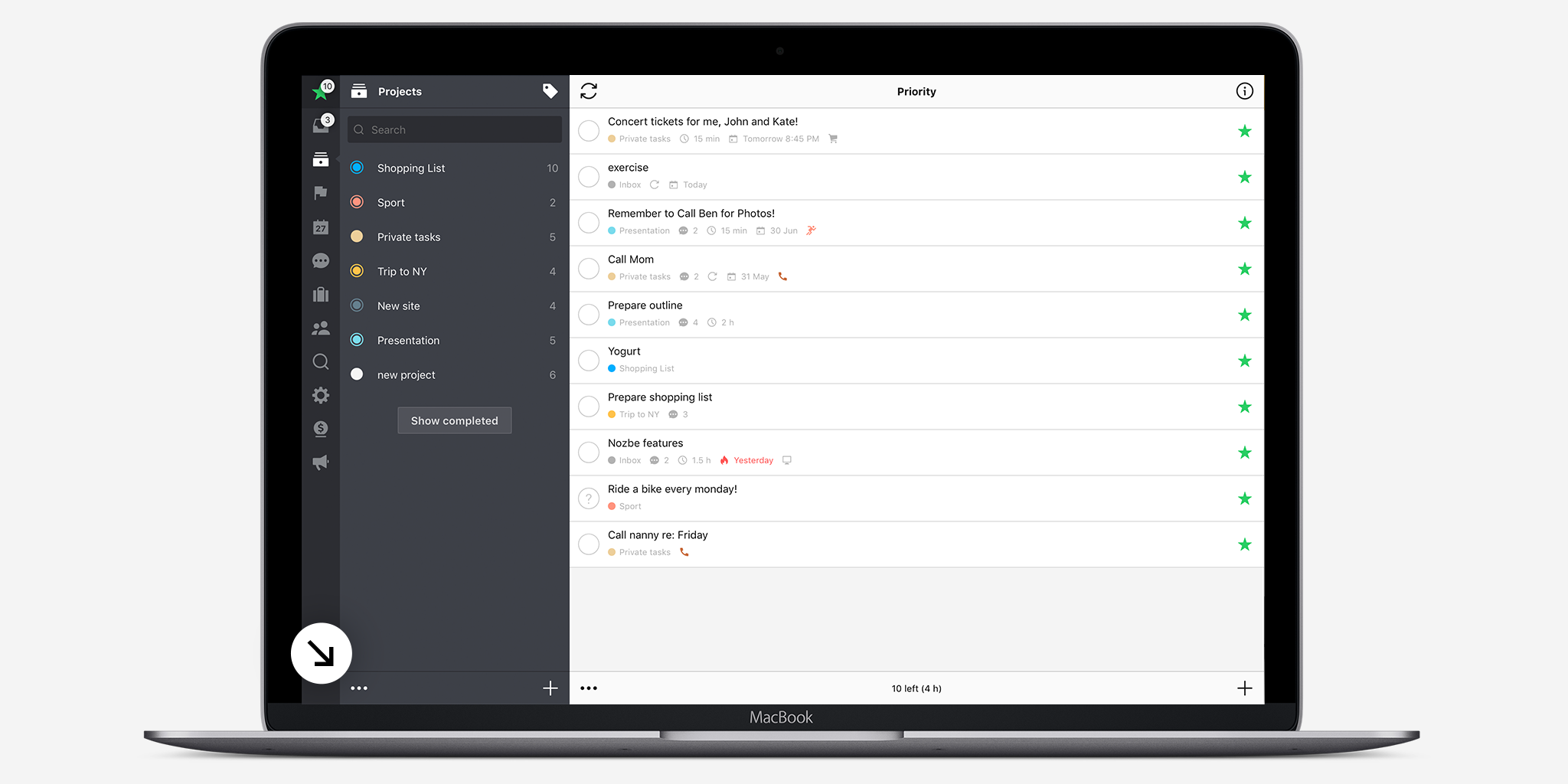 Keep getting things done with Nozbe!
How many projects do you have in Nozbe? How do you manage them? Let us know how you use labels!