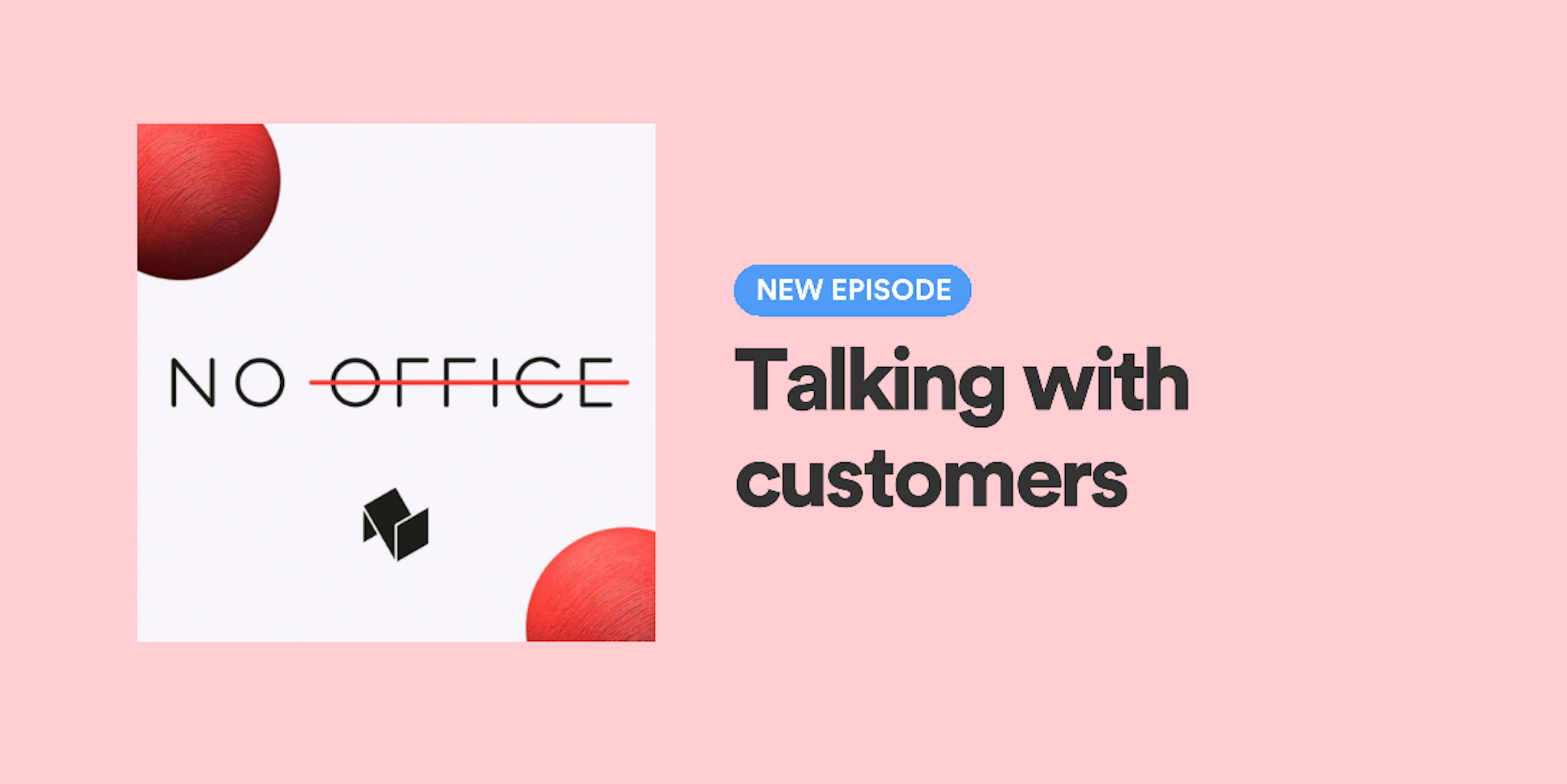 In this episode, our hosts talk about interviewing customers, which every company or product owner should do to grow their business.
Tadam! Michael and Rafal are back with their No Office podcast, where they talk about productivity, technology, and making your small business thrive.
⭐️ Key things you will learn from this episode:
Why you should talk to your customers
How to conduct the interviews with people who use your products or services
What information you want to get from these online meetings with your customers
Why is it essential to use the 5 Whys method and dig to the source of the problem customers mention.
How new Nozbe time parameters work and what other new features we've recently introduced in Nozbe.
We try to avoid meetings in our company. If we allow them to happen, they should be: optional, regular, and well-prepared. And so are the meetings we have with our customers. See in what way.
🎧 Listen to the No Office podcast on remote work and managing a dispersed team
🎙 Subscribe to our show and learn more about running a remote software company
🟢 Spotify
🟡 RSS
🟠 Overcast
👀 Sneak peeks
Here are some sneak peeks at why you should talk to your customers and why gathering feedback about your product or service is a must:
Talk to diverse customers to determine how to develop your product to meet their needs.
What cool new features you should implement to help a particular group of customers and still make it a valuable product for everyone.
By interviewing your customers, you find that people use your product or service pretty differently than you do.
You can find common ground and a pattern in problems your customers share and be able to introduce the right solution.
Last but not least, by meeting your customers, you can learn how they found out about your product and why they chose it and not the competition - where your strengths are and how you can build on them.
As you see, this episode comes with a lot of knowledge on how to improve your product or service and help you earn more, so make sure your listen to it!
🙋‍ Meet the Hosts
🔗 Show notes
🟣 Find Us
💜 Review Us
If you love this show, please leave us a review on Apple Podcasts or wherever you listen to podcasts.