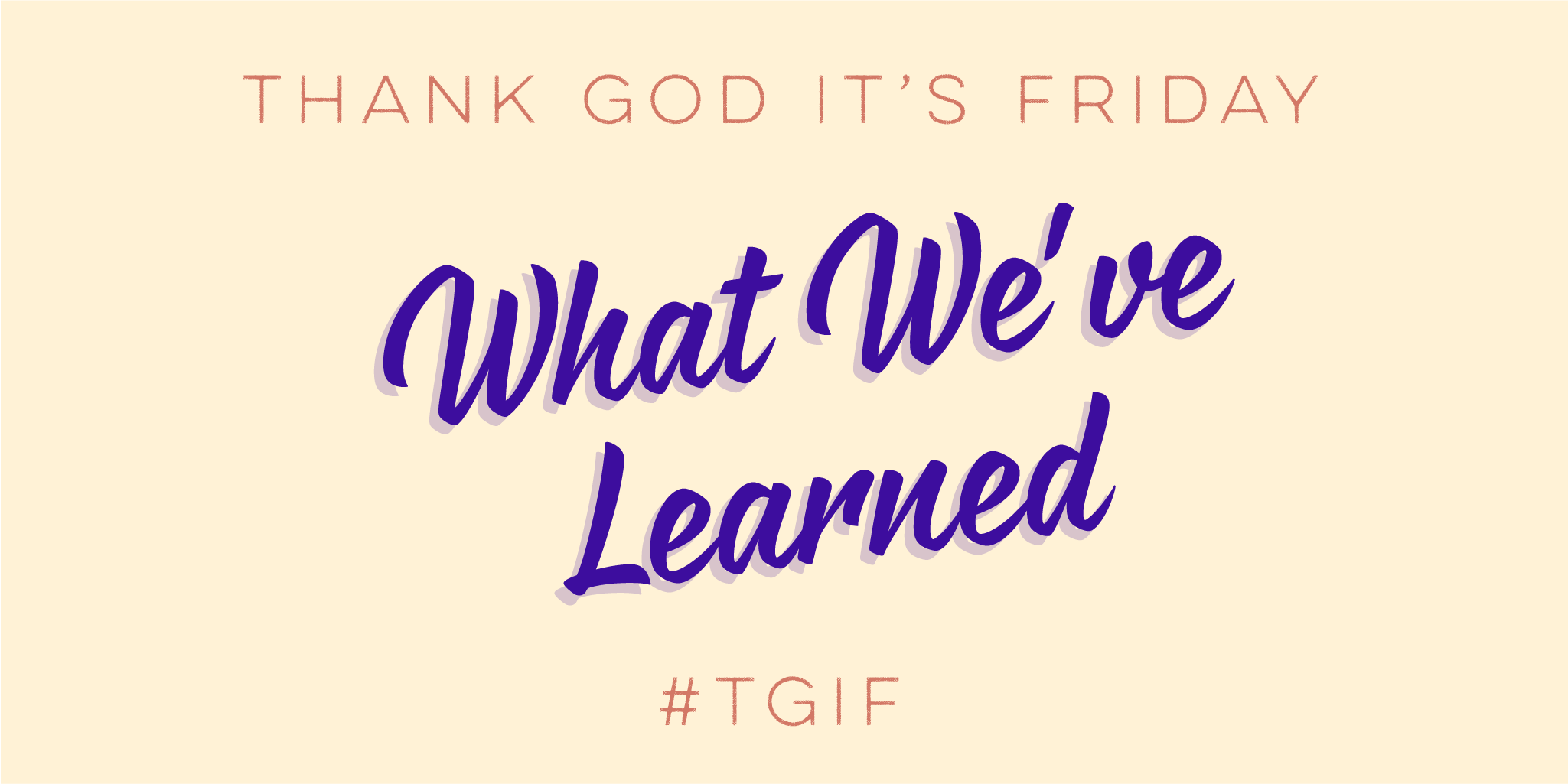 Thanks God It's Friday or a Mighty Friday is what helps us boost our team productivity (we mentioned it in our previous post). It's tough to admit, but before we launched it, hardly any of us had been doing a regular review. Michael decided to change that, and now we can reveal our conclusions and tips for everyone who would like to follow this policy.
Design your Friday
The main lesson for Friday-lovers is to focus on your own schedule. Think of TGIF as a day designed by yourself, not imposed on you by your day-to-day duties, a task list or your boss. You are the only one who decides what to do after the review.
That, obviously, needs to be respected by the whole team; otherwise, this attitude would be quickly destroyed by a supervisor giving you a list of things to do "by yesterday" or by colleagues with their little asks – because, you know, "you have so much time today." Only if the rules are accepted and habituated by the team are you truly able to design your Friday.
Friday – not weekday, not weekend
After the review, we learn, read, watch or do whatever makes us better at our jobs. We do things that we normally don't have enough time for. Or, if there is a need, everyone can just finish up after the review and spend time on their own. Not surprisingly – we love our job – this privilege hasn't been overused yet.
On the contrary, we are still learning how not to spend Fridays on tasks that we couldn't complete in previous days. That discipline is challenging. But it's a bit easier when you separate Fridays from other weekdays and create different habits for this one day of the week.
Know your limits
There are duties that can't be scheduled or strictly organized, so they knock the TGIF idea off kilter. Nozbe's Support Department is just an example. We deliver customer support 365 days a year. Thus, our support agents can't delay writing answers to users' questions and issues. But even our support team feels the difference between Friday and other days: they do the weekly review and try to improve their skills and gain new knowledge.
If you are not able to block off time for self-improvement, focus on a weekly review. This one is achievable and worth your time.
The further, the better
The very first weekly review may take a lot of time. Even a whole day. And that's okay. Every subsequent review will be shorter, better and more enjoyable. You can even shorten it to less than an hour, if you review regularly with a high level of focus and determination. So don't put it off, just get it done every Friday!
Tips & Tricks from the Nozbe Team
Sometimes, what makes Friday exciting and valuable is… regular work. Marcin, our developer, confessed that coding (programming) on Friday is the best way to learn and make progress for him. Is that true for you too? Lucky you :)
Get to know your tools. Watch tutorials, try new or rarely used features. Hubert, our designer, use his TGIF to stay up to date with dynamically changing tools from Adobe.
Weekly review is not intended to complete those little, "it-takes-15-minutes" tasks. Fight with that temptation! Continue reviewing, even if you meet such tasks on your list. You can mark them with the "time needed" parameter to easily find them later.
Radek (one of three Radeks at Nozbe) found a great method to differentiate Fridays from other days: he spends them in a different place or context. Instead of sitting at a desk, try sitting down on a couch, in a different room, or in a coffee shop, like Michael.
The review is mandatory for us, so we must report on Slack that we got this done. Why not motivate yourself (and others) by verbalizing it on your company's chat or in your office?
Friday? Why not Saturday or Sunday?
While Friday seems to be quite a reasonable choice, of course you can choose any other day to conduct your review. Feel free to experiment and to share your experience in a comment! :)
composed & edited by Kuba, social media & content manager
PS. You can also listen to episode #70 of The Podcast to listen to Radek and Michael's fresh thoughts from Nozbe Reunion.