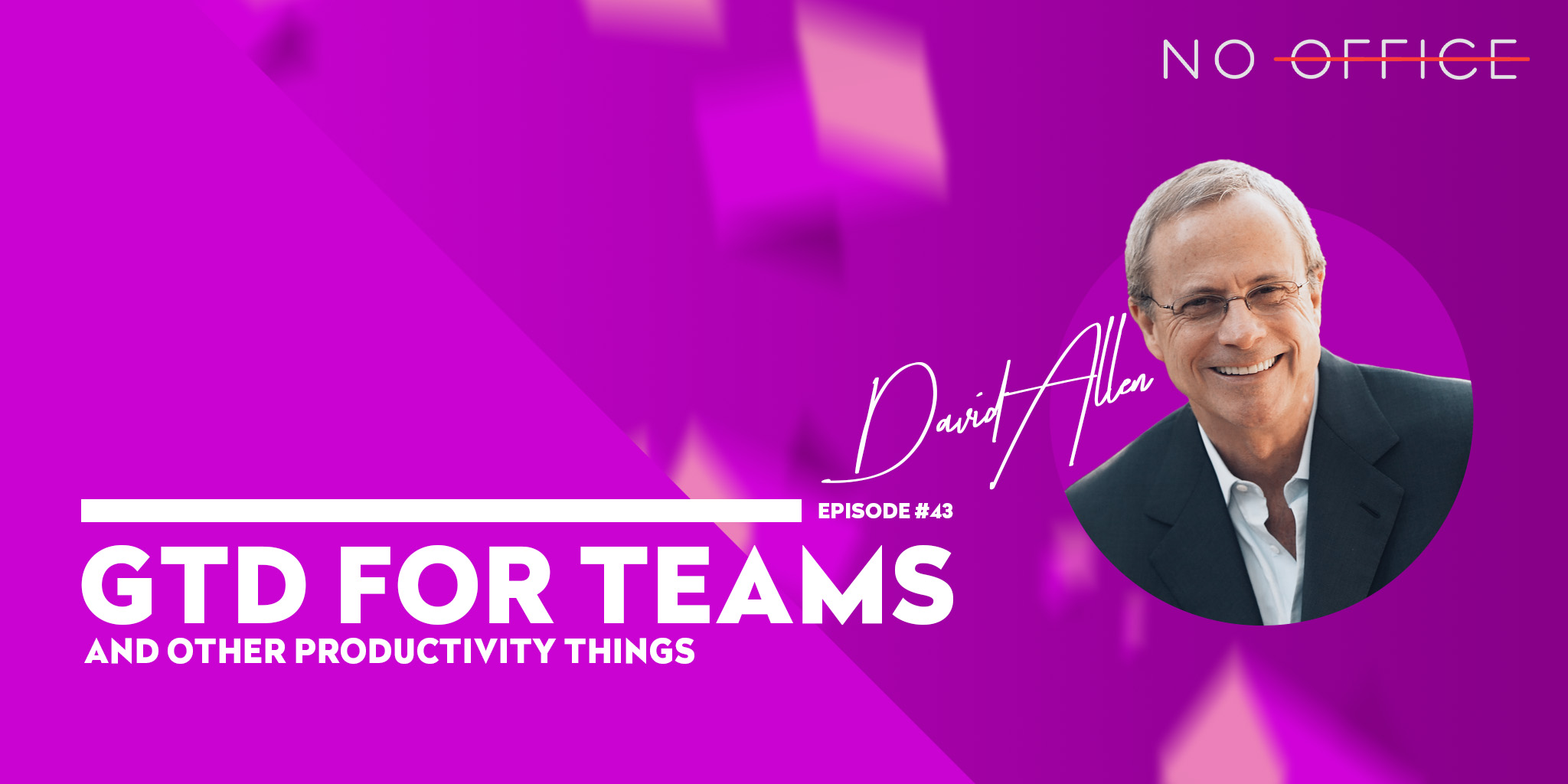 See how to get your team organized and productive by introducing the GTD methodology.
GTD! Sounds familiar?
If so, then get the latest updates and tips from its "father" - David Allen himself.
If no, then get to know one of the best productivity methodologies and find out what it takes to get organized.
Michael wants to know about GTD for teams… David always emphasizes that:
capture,
clarify,
organize,
reflect,
engage
— are the steps that successful teams do to maintain control and focus.
Find out what other tips he offers and how he thinks holocracy works in companies and how to introduce it in an organization.
⭐️ Key things you will learn from this episode:
How David Allen perceives post-pandemic reality
How to introduce GTD in a team
Is holocracy good for your company
🎧 Listen to the No Office podcast on remote work and managing a dispersed team
🎙 Subscribe to our show and learn more about running a remote software company
🟢 Spotify
🟡 RSS
🟠 Overcast
👀 Watch the NoOffice show on YouTube
🤩 Our guest
🙋‍ Meet the Host
🔗 Show notes
🟣 Find Us
💜 Review Us
If you love this show, please leave us a review on Apple Podcasts or wherever you listen to podcasts.