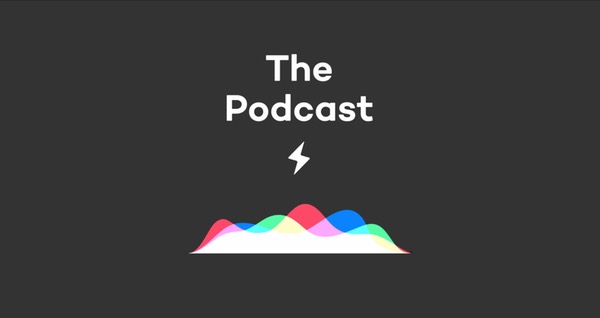 The Podcast is a weekly conversation between Michael, (our CEO) and Radek, (Nozbe VP Apple) about the things they're interested in. They talk about books, insights, business, productivity, technology, and whatever else comes to mind, really.
94 - Insanely Simple
Today's topic: simplicity concepts in our day-to-day communication with other people, inspired by a book on Steve Jobs by Ken Segall - Insanely Simple. Michael tries to understand how to use empathy in a very productive way.
93 - Dare to Try
This time our hosts discuss productivity in general - how they got interested in this field, why they keep sharing their productivity tips and tricks, why they're passionate about this topic… and why you should dare to try these tricks yourself and not believe a get-productive-quick schemes.
Dare to listen to the episode no.93 :-)
92 - Fooled by Randomness
In this episode Michael and Radek discuss the book, Fooled by Randomness. The Hidden Role of Chance in Life and in the Markets by Nassim Taleb (Audible| Amazon) - and it's a pretty rambly and random discussion on how we as people try to make sense of the world without really understanding it.
91: Best city
This week on The Podcast Michael and Radek met again in person on Nozbe Reunion in the beautiful city of Toruń - where Radek actually lives. Our hosts discuss take-aways from this reunion, what they learned, improved, what pranks they pulled and how much we've all improved as a Nozbe team. And for the first time The Podcast was recorded on video, too. Check it out, it's a short one but a great one:
or watch it:
Related topic: Tree of knowledge (ep.45)
We talk about books a lot. Check out one of the past episodes of The Podcast to listen even more on this topic! :-) Remember: books are not a source of raw information, they are education and persuasion devices. The most compact forms of books are rarely those that make the most impact.
Don't be shy!
We hope you've enjoyed at least one episode of "The Podcast" - please let us know how you like it and what you'd want Michael and Radek to talk about in the future! Kindly use the comments section below.
If you rate The Podcast on iTunes, Michael & Radek might give you a shout-out on air! :-)
And if you're new here:
The Podcast is a weekly podcast chat with Radek (VP Apple Technologies at Nozbe) and Michael (our CEO) about productivity, business, books and whatever else comes to mind…
You can listen on The Podcast web site or subscribe via iTunes or RSS.