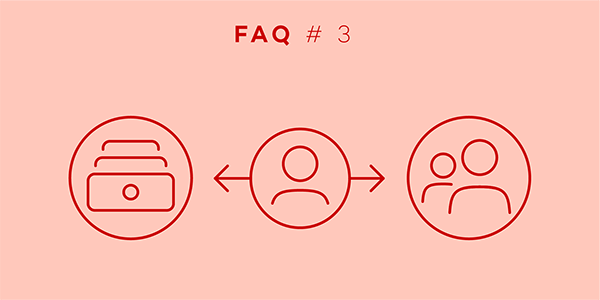 This month in our FAQ series we're tackling invitations to teams and to projects in Nozbe. We always encourage you to invite people to your team in Nozbe and share projects with them because we believe that collaboration is more effective than doing everything alone.
Many of you are considering (or already) collaborating with others and we regularly receive questions about inviting to teams and projects.
Here's the most frequent one:
"Hello,
I invited someone to my team but he doesn't see my projects or tasks. What am I doing wrong? 
And the answer is:
You're not doing anything wrong! The simple reason your colleague doesn't see your projects is because there is a difference between inviting someone to your team and inviting someone to a project.
Let me explain how this works:
Inviting someone to your team
If you set up an additional account for someone in Nozbe it means two things:
You're paying for this person's account (they're a part of your Nozbe bill)
It will be easier for you to share projects with them
But they will not see your projects and you will not see theirs. By default, everyone's projects are private so even if you've invited someone to your team, you still need to share a project with them to be able to collaborate within this project.
You can add a person to your team in the Team tab located in the lefthand menu.
Watch this short video to see how to do this:
Sharing a project
All your projects are private unless you share them with someone. Getting tasks done together is often more fun and more effective because you'll be able to delegate tasks and communicate in the comments of your tasks.
To share a project, go to the project's infobar (i) and choose the "Invite people" section.
This short video might be of help when you're doing this for the first time:
Why do it this way?
This is very handy because you can have all your private projects (that are not shared with anyone), projects shared with your boss and your colleagues, as well as projects shared with people from different teams in one place.
Think that's an overwhelming number of projects? Well, there are several ways to group them! You can use colors and labels to mark related projects together and filter them afterwards.
Where can you find more answers?
Visit our help page for more information on collaboration:
You can also check out this Nozbe.how template if you want to learn all about teams in Nozbe.
And if you have any other questions, don't hesitate to ask! You can always contact us - Nozbe Customer Support - with any questions or suggestions you might have. We're here to help :-)
written by Natalia - Customer Support Officer