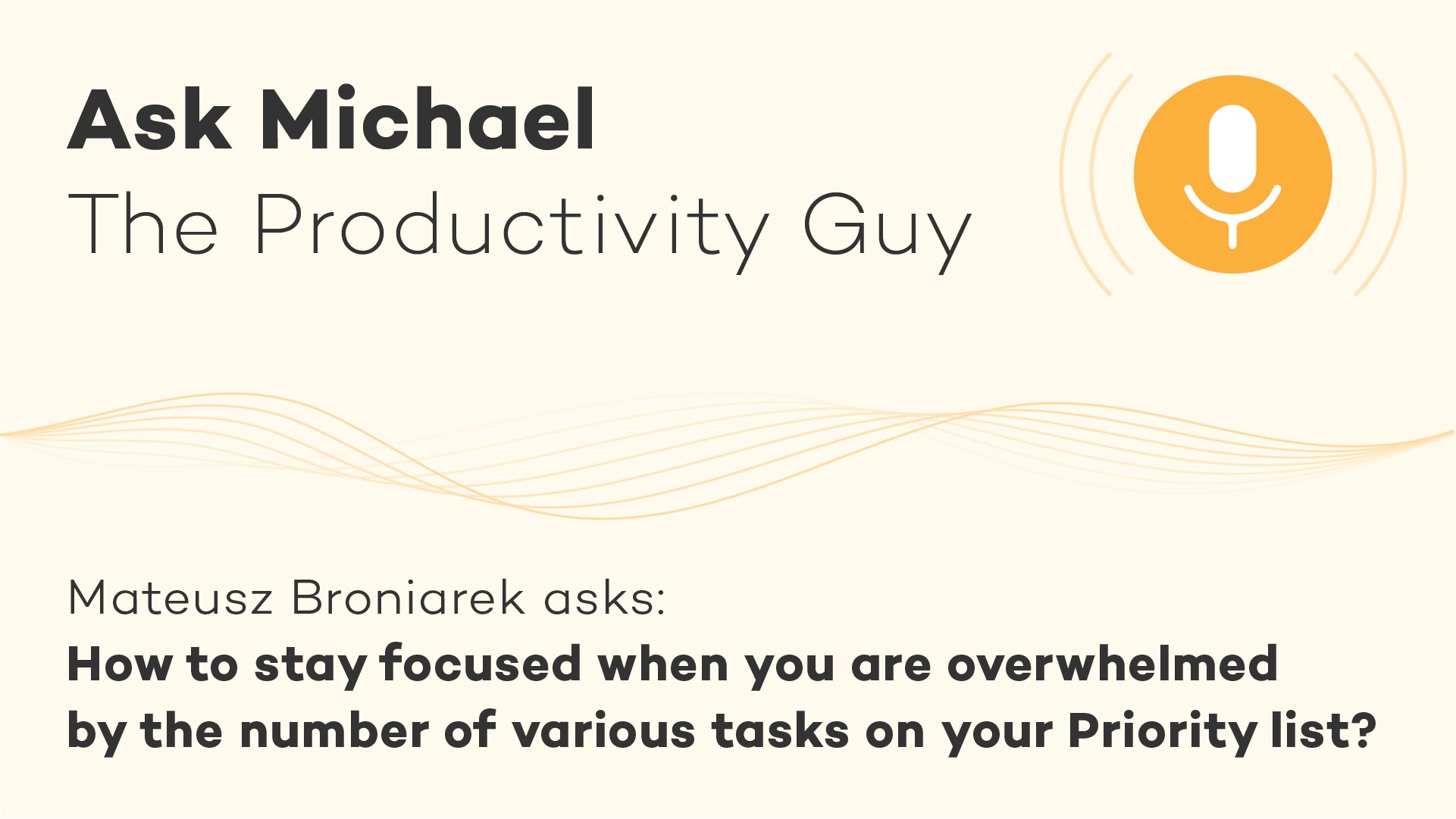 When your Priority list is bloated with tasks, it's time to find a better way to organize your next actions.
Hardly anyone can manage more than 30-40 priorities in one day or one work session. Most of us can really handle fewer tasks than that. Why, then, does the Priority list get longer and longer?
As productive people, we tend to be too optimistic about our capacity to get things done. On the other hand, we don't want to forget about important tasks. That's natural.
With Nozbe, you can do a few things to get rid of too-long lists and focus on the real next actions.
Watch now and learn how Michael manages his Priority list:
Do you like these tips? Or maybe you have your own method? Leave a comment below!
Please subscribe to our YouTube channel or podcast feed to be notified about new episodes.
Related resources:
"Ask Michael - the Productivity Guy" is a weekly series of short videos with Michael. We gathered dozens of questions from users, then we chose the best of them. Now Michael is answering them every Monday.