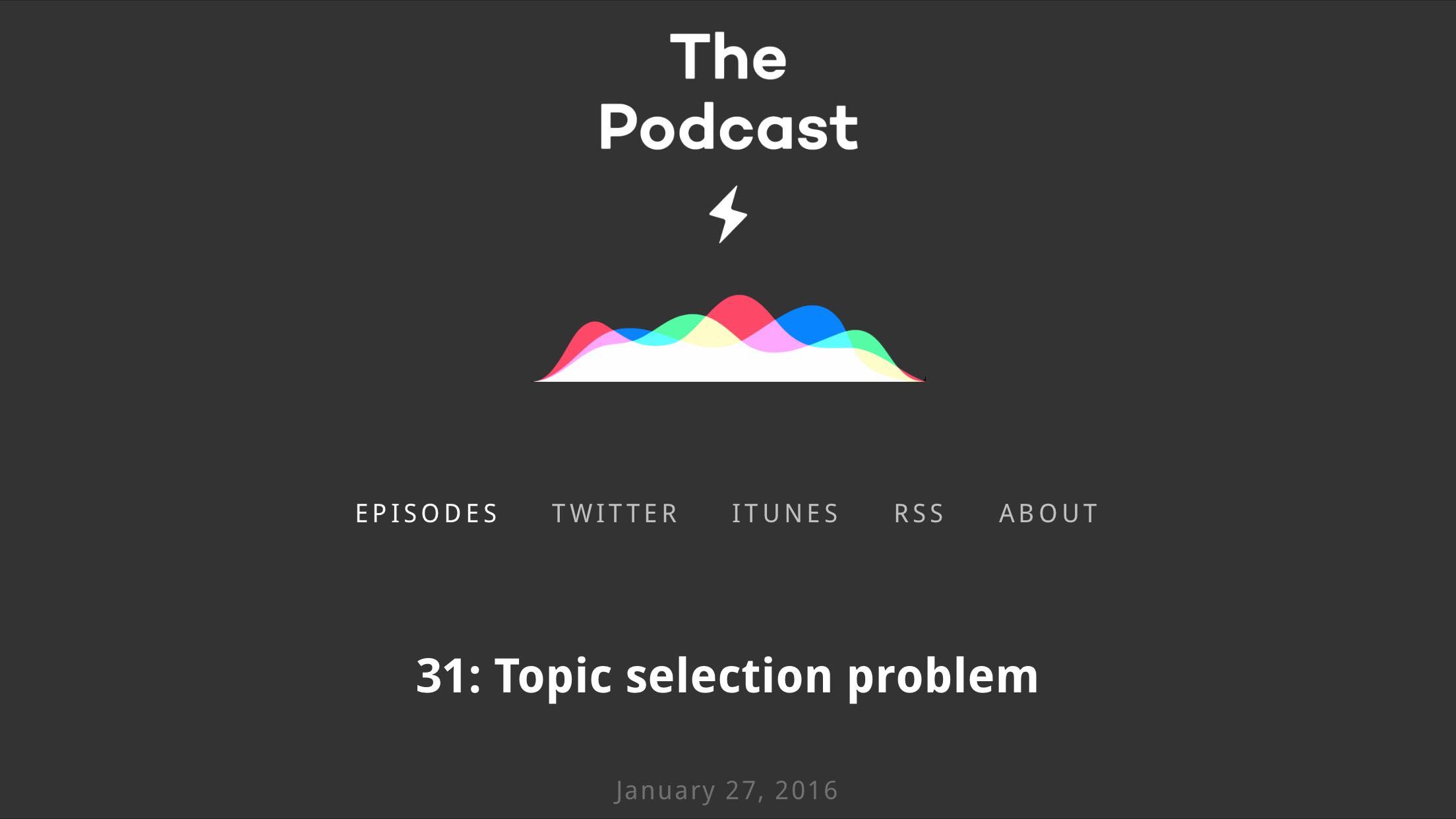 Last June me (Michael, Nozbe founder) and Radziu (Nozbe VP Apple Technologies) launched a podcast called, The Podcast as an experiment. This week we've aired 31st episode and we stick to the weekly schedule. If you're not listening to it, here's what you're missing:
How we work on Nozbe
How we do meetings and manage the Nozbe team of 24 without a shared physical office space
Insider corner - what's new at Nozbe, what's coming, what we are up to
Space corner and Tesla corner - why we love what Elon Musk is doing - the future
Apple corner - we talk about gadgets from our favorite fruit company
Books corner - the books we read and recommend
Fitness corner - how we work out and lose weight
And a lot more…
And in the last episode we talked a lot about the upcoming Nozbe 3.0 and our 9th anniversary:
And apart from this week's show, make sure to check out our past shows:
Hope you've enjoyed at least one episode of "The Podcast" - please let us know how you like it and what you'd want us to talk about in the comments below.
You can listen on The Podcast web site or subscribe via iTunes or RSS.
Enjoy the show and learn more about Nozbe 3.0 before anyone else!