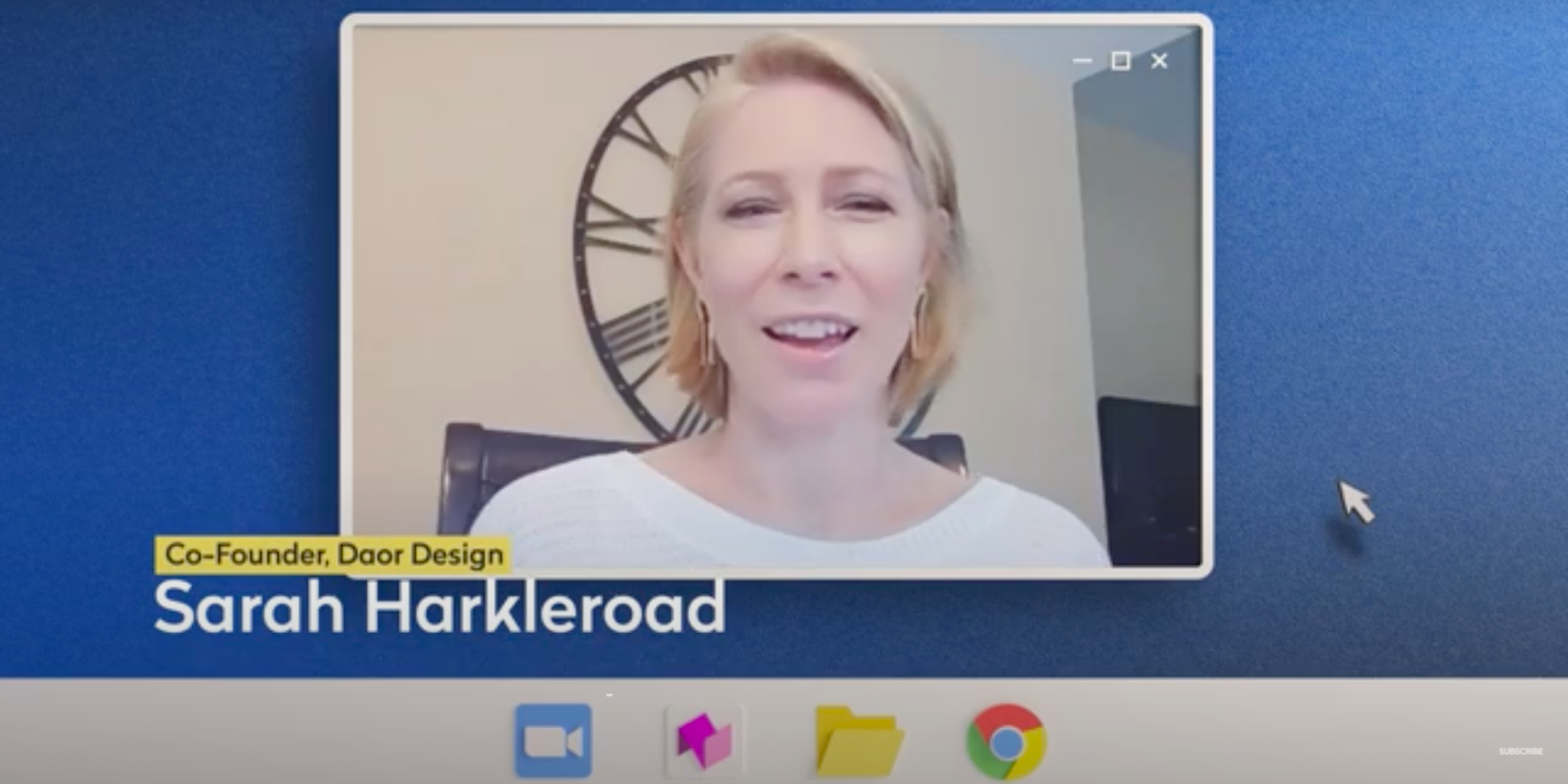 I love talking to Nozbe customers. Thanks to the fact that Nozbe is so versatile and can be used by anyone, I get to talk to people from many different industries like Real Estate brokers, Lawyers, Startup founders, Marketing Agencies and more.
This time around, I had a pleasure of having a very exciting conversation with Sarah Harkleroad who is running a web design firm from San Antonio, Texas. Thanks to Nozbe she's grown her business from a series of freelance gigs to a company with team members working with her remotely from many corners of the USA. Over the course of our chat, I also learned quite a few new tricks from her, which I think you might find very interesting, too!
Practical team productivity tips from the web design company owner
Lessons learned from my conversation with Sarah Harkleroad of Daor Design:
Location of team members is not an issue. Running the entire business in projects and tasks, using a cloud-based and easy-to-use system like Nozbe, helps her hire and onboard new people quickly, no matter where these new hires live. They can get up to speed almost instantly as they can follow the projects, check out comments in tasks and access all that from anywhere.
Using verbs keeps everything actionable! Sarah insists on using verbs in the task names to show everyone that Nozbe is not a place to store information, it's a place to get things done.
Using Nozbe helps her team avoid using email. Sarah admits that internally they hardly ever exchange emails. Having everything in projects and tasks completely substitutes the need for email within the team.
Creating a "water cooler" project helps team bond. Sarah has few special projects in Nozbe that are not meant to get completed at all. These projects are for people to chat about ideas, exchange advice and just share something from their private life. Anyone can add a task in these projects and just share details in the comments and this way they initiate a discussion which helps team bond more.
Nozbe can also be used as a CRM - Customer Relationship Manager. Whenever someone reaches out, Sarah adds their info (name and business name) as a new task in her "CRM project". In the comments, she writes down any details about the contact and their needs. This way when they call again after many months or even years, she can quickly find them and get back to that discussion. It's like if she remembered everyone she's ever talked to!
It's very useful to have both personal and professional tasks in one app. Sarah uses Nozbe for work and after that. She has her entire life in there so whenever she's in doubt what she should focus on, she fires up Nozbe on her smartphone and she knows exactly what she should do next. P.S. In Nozbe Teams we just launched the ability to have several teams, so you can divide your personal and professional life even easier
Weekly review is a must, but it's a struggle. Sarah reviews her projects and tasks weekly, but sometimes she doesn't have enough time to make it on Friday. That's why very often she ends up doing her weekly review on Saturday morning.
Thanks again to Sarah Harkleroad of Daor Design for using Nozbe all these years and for agreeing to have such a delightful conversation with me.
I hope Sarah's tips will help you use Nozbe even better for your and your team's productivity.
And if you have any questions about Nozbe or want to talk with me directly, don't be a stranger and reach out!