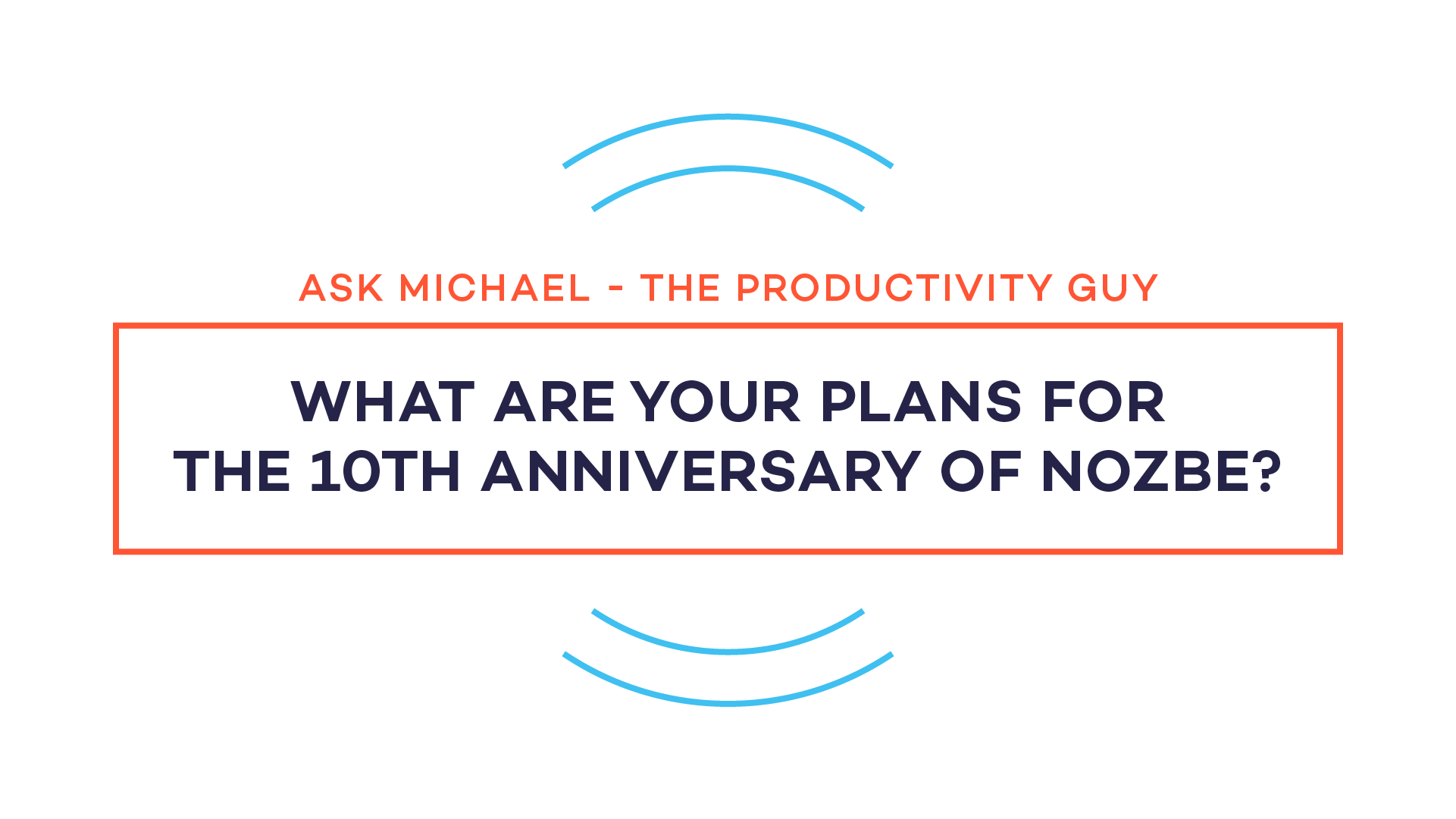 In today's episode of "Ask Michael – the Productivity Guy" series, Michael expresses his excitement about the future of Nozbe. Is it time to start a new project?
In episode #1, Michael presented a simple trick to easily manage "loose" tasks. Your feedback was fabulous (thank you for all comments and messages!), so we're continuing with another popular question!
This year Nozbe is going to hit 10. We're both proud and excited! That's a perfect moment to talk about the future. What are our plans for the next decade? Is Michael going to start something new? What's his the biggest challenge? Watch the new episode!
"Ask Michael - the Productivity Guy" is a weekly series of short videos with Michael. We gathered dozens of questions from users, then we chose the best of them. Now Michael is answering them every Monday.
Please subscribe our channel to be notified about new episodes. Leave a comment with your feedback! :)