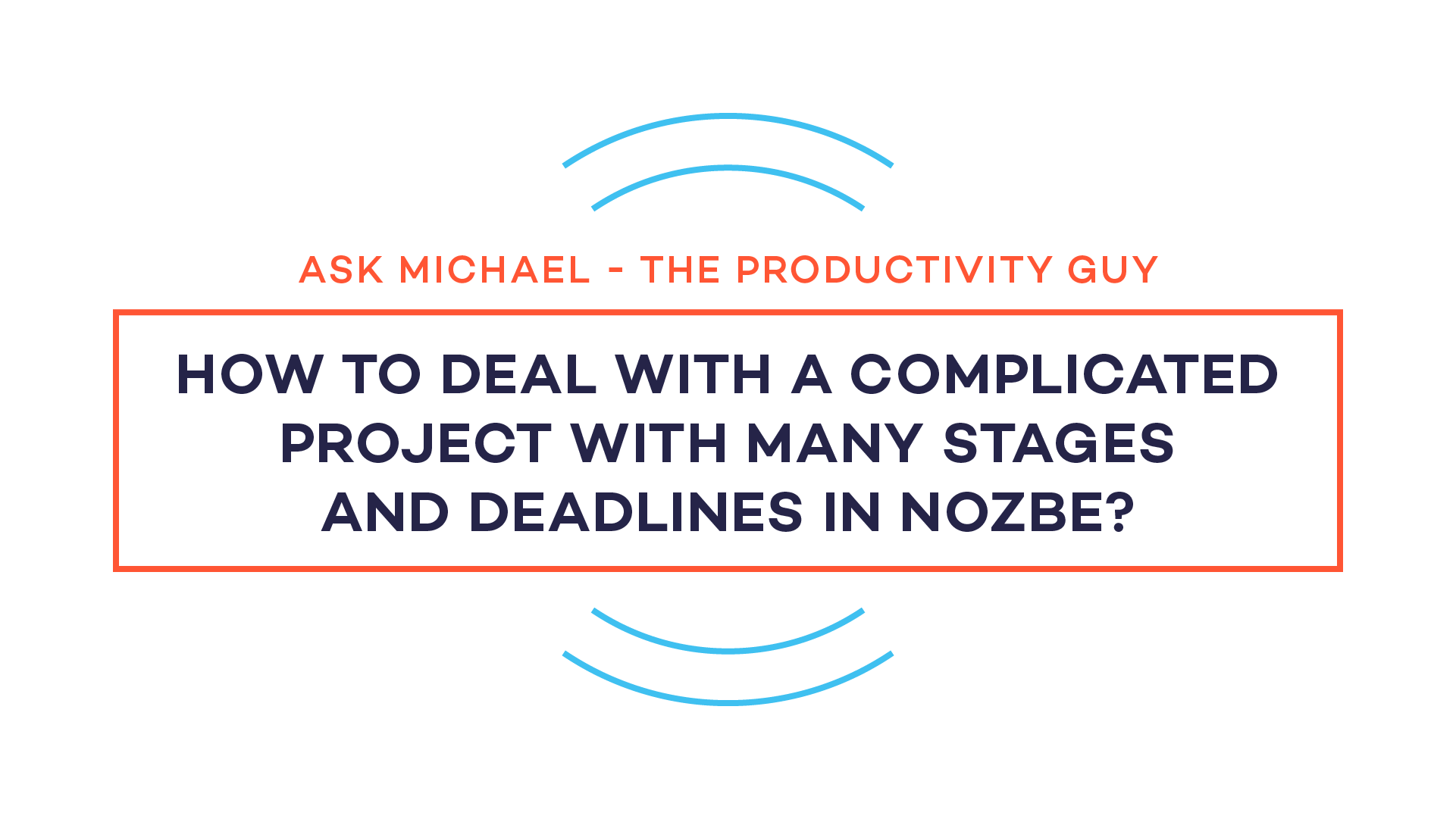 How easy would life be if every challenge was achievable in just a few steps! But that's a dream. The reality, though, is that everybody has to cope with complex projects. So keep calm and watch our new episode!
In today's episode (hopefully you've already watched the previous one?) Michael shares how to manage non-trivial projects within Nozbe. With these proven tips and real examples, you'll know how to succeed (and impress your boss!).
Is Nozbe the right tool to set up complex projects? How does the Nozbe team deal with them? Watch the new episode!
"Ask Michael - the Productivity Guy" is a weekly series of short videos with Michael. We gathered dozens of questions from users, then we chose the best of them. Now Michael is answering them every Monday.
Please subscribe to our channel to be notified about new episodes and leave a comment with your feedback! :)