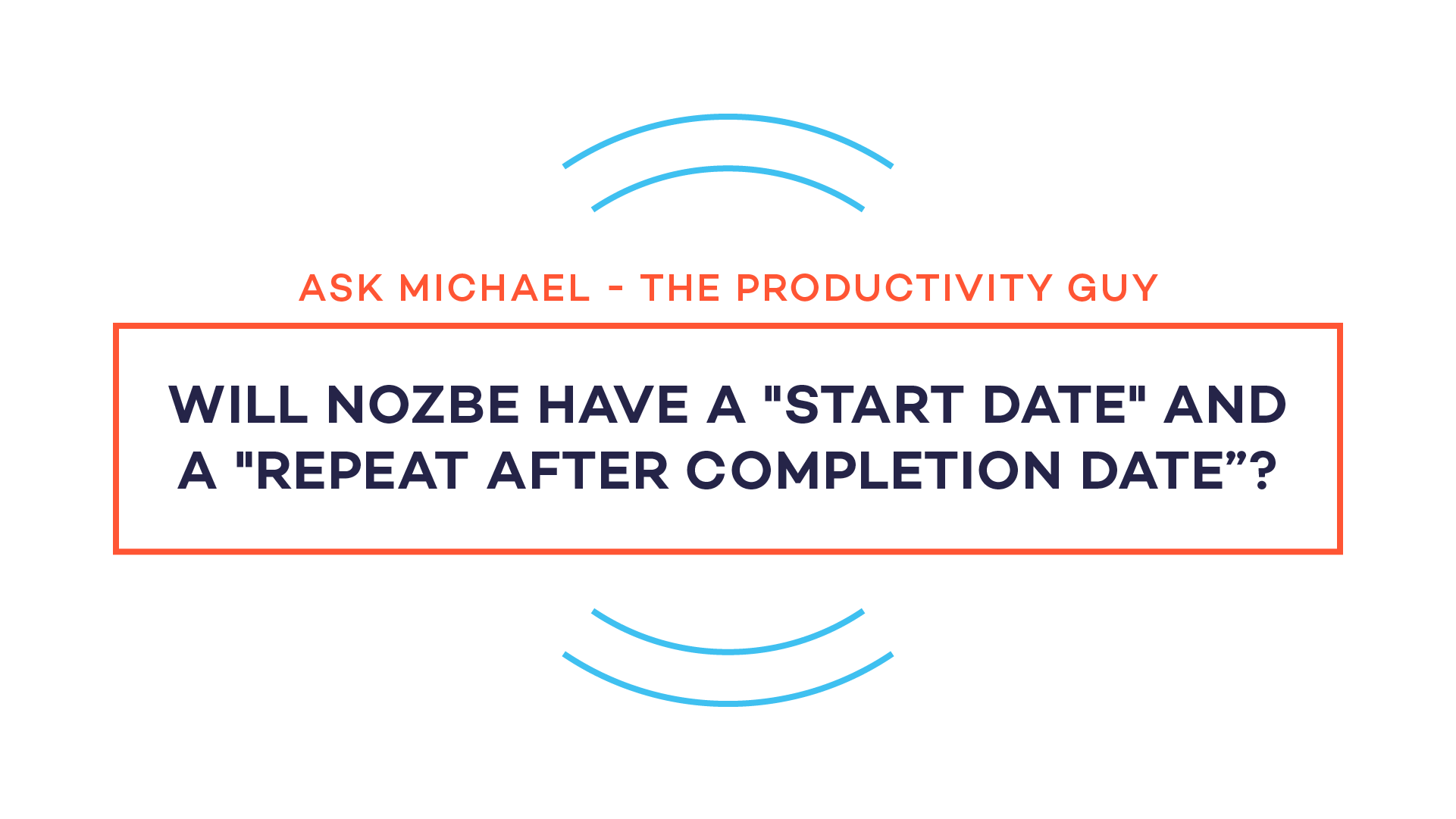 Nozbe is a living and evolving organism. It changes with our fresh ideas and your generous feedback. As we've said, we keep listening to your opinions. Watch the latest episode of "Ask Michael!"
We can't count all the changes and fixes that have been possible thanks to your messages. Actually, we love them, whether they are expressly positive or have some criticism. We're open to your suggestions, so today Michael talks about start/completion date, one of the features you've requested (and asks you for something too):
"Ask Michael - the Productivity Guy" is a weekly series of short videos with Michael. We gathered dozens of questions from users, then we chose the best of them. Now Michael is answering them every Monday.
Please subscribe to our channel to be notified about new episodes and leave a comment with your feedback! :)