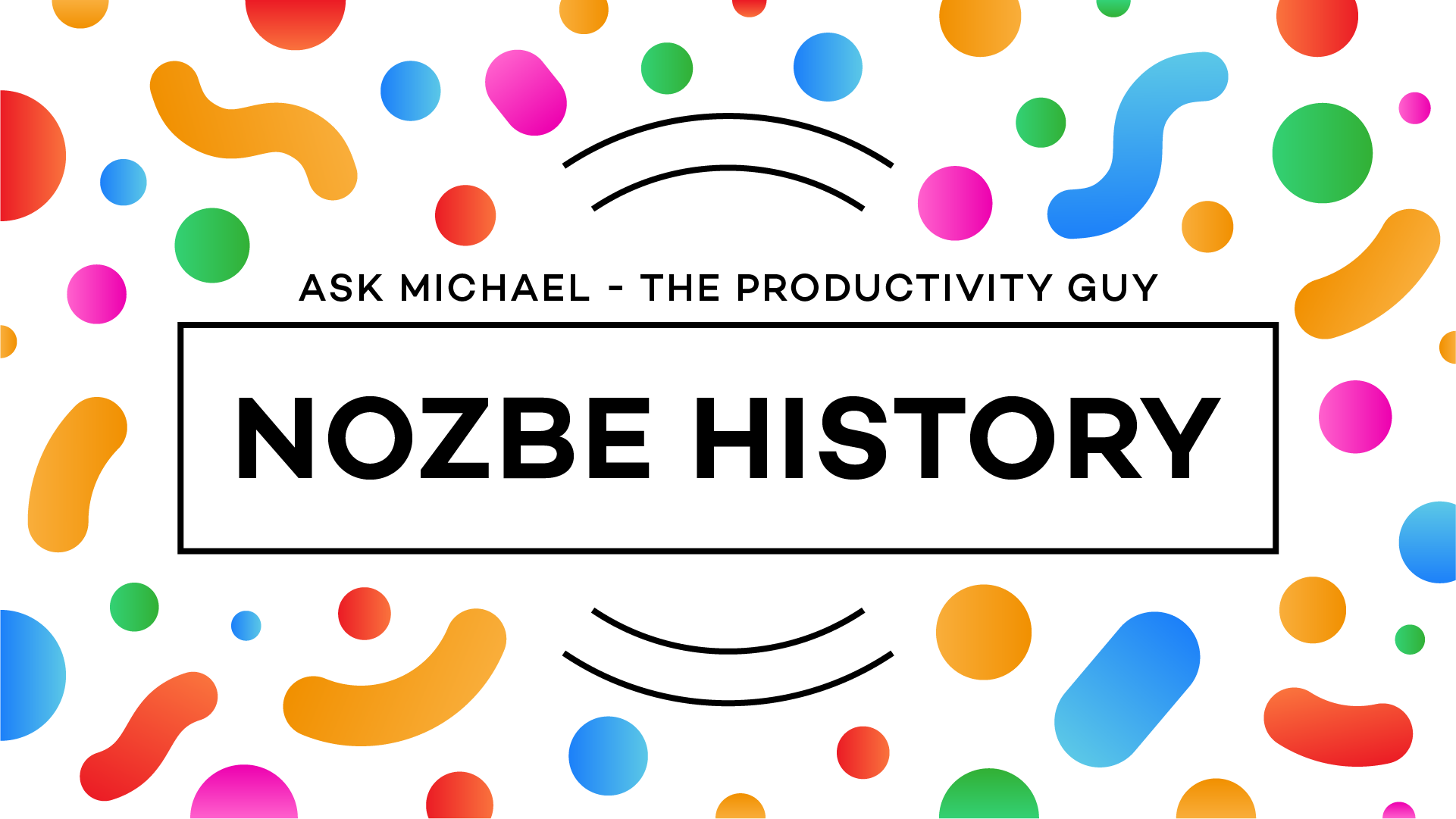 A new episode of the Ask Michael series is chock-full of facts and conclusions from 10 years of Nozbe. Michael speaks for himself about how he got started and what has changed since 2007.
Recently we've shared the history of the Nozbe app. Today Michael presents his own point of view. How did he meet David Allen? What was the first book about Nozbe? What's next?
This video is a bit longer than usual, as the history of Nozbe can't be told in a few minutes. But we're sure you won't regret it! Watch episode #5 now:
"Ask Michael - the Productivity Guy" is a weekly series of short videos with Michael. We gathered dozens of questions from users, then we chose the best of them. Now Michael is answering them every Monday.
Please subscribe to our channel to be notified about new episodes and leave a comment with your feedback! :)