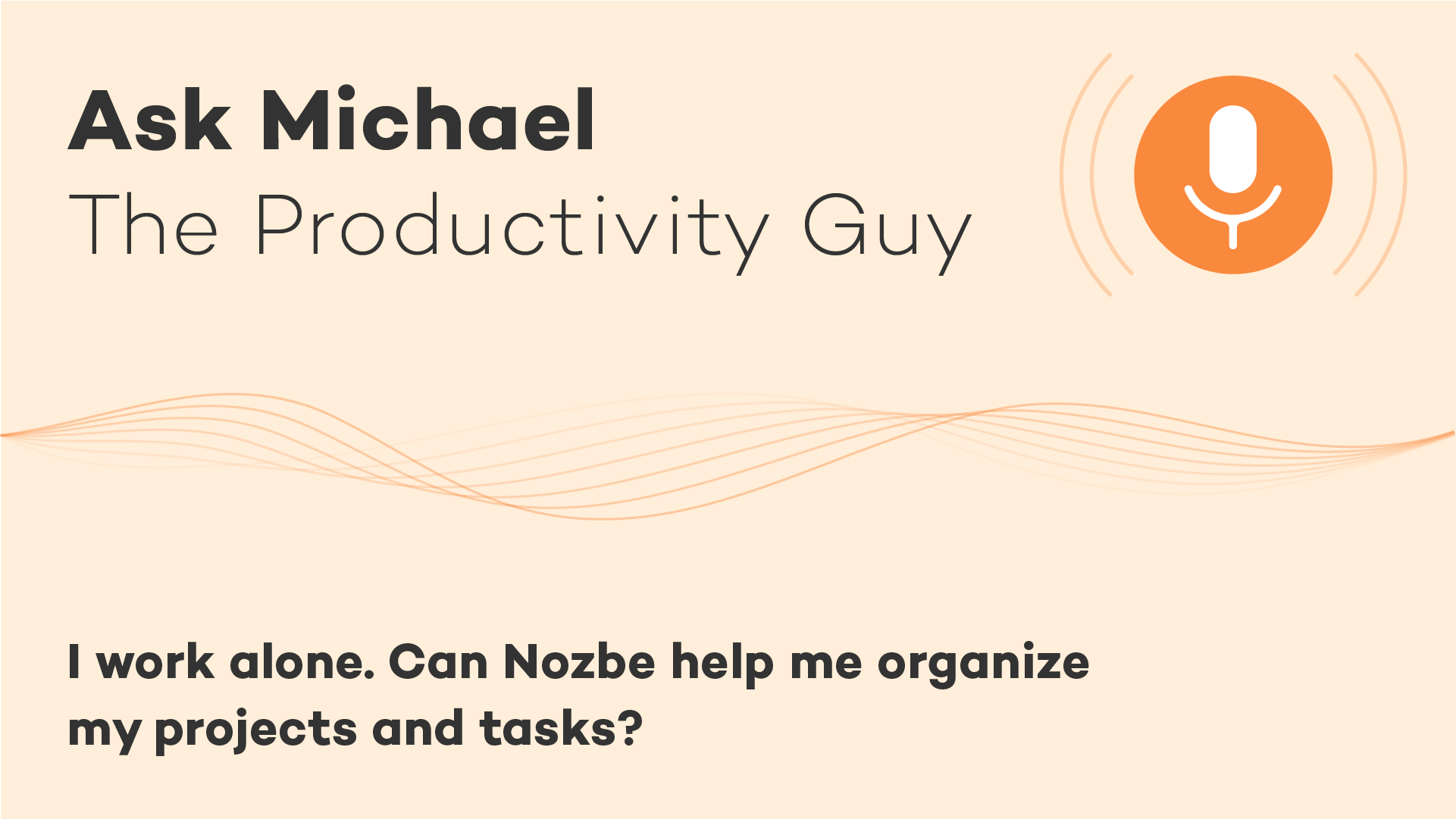 You're never alone. But even if you don't want to share your tasks with anyone, you can still have a great productivity experience with Nozbe.
The very first releases of Nozbe weren't intended to be used by teams. A spirit of individual work, focused on your very own stuff, is still at the core of Nozbe. Your projects are always private by default; Inbox and the Priority list are visible only to you.
So why does a Nozbe PRO plan include two accounts? We strongly believe that the full potential of effective work lies in collaboration through tasks. That said, you don't need to invite another person to your team until you're ready :)
Watch now why it's still okay to use Nozbe as a single user:
What's stopping you from inviting others to your Nozbe team? Leave a comment below!
Don't forget to subscribe to our YouTube channel or podcast feed.
Related resources:
"Ask Michael - the Productivity Guy" is a weekly series of short videos with Michael. We gathered dozens of questions from users, then we chose the best of them. Now Michael is answering them every Monday.