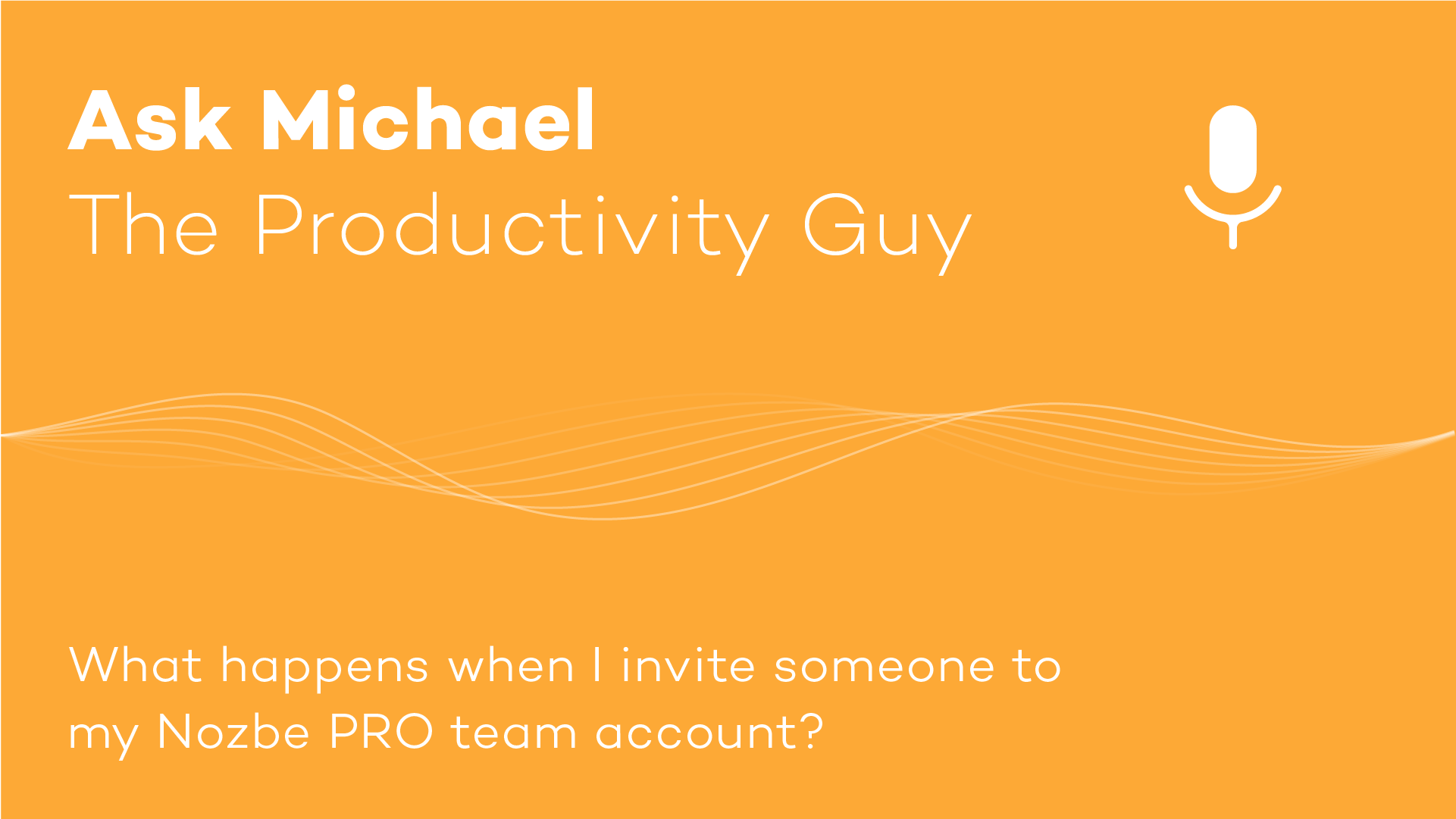 What does Nozbe offer for collaboration? What can you achieve by inviting someone to your Nozbe team? And what will happen when you do that? All of this in today's "Ask Michael" episode!
If you use Nozbe on your own but have considered adding someone to your team or to your projects, this video is precisely for you.
It might be confusing that we distinguish project roles from team roles, where a team member isn't automatically invited to all team projects. But if you look deeper, you'll see how many possibilities it creates.
Our main goal is to keep your private tasks private, whether they are related to your job or any other stuff that you do with other people. They can't see these tasks unless you explicitly invite them to your project.
That means that your team is able to have projects with limited access, like HQ or the Finance Department.
It means that your trusted people can work on confidential projects that only select people should know about.
Even if it's just planning a birthday party for one of your colleagues, this feature will work for you. It makes keeping matters private possible.
Watch this episode and learn more from the additional resources provided:
➡ How do your team members help you get everything done? Leave a comment below!
Related resources:
🔔 Please subscribe to our YouTube channel or podcast feed to be notified of new episodes.
"Ask Michael - the Productivity Guy" is a weekly series of short videos with Michael. We gather dozens of questions from users, then we choose the best of them. Now Michael is answering them every Monday.