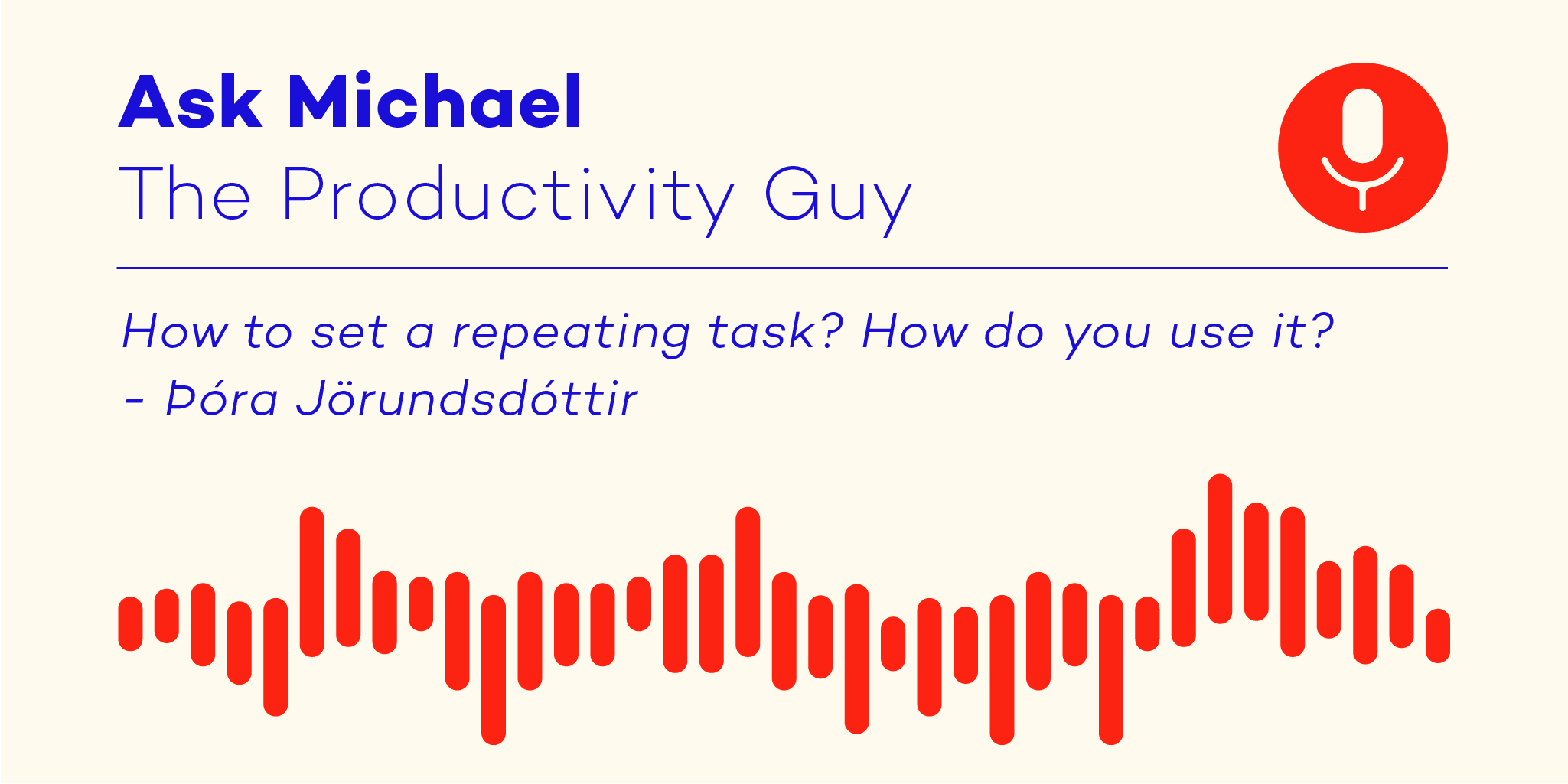 What is the biggest advantage of a digital productivity system, in comparison to a paper-based one? Automation, of course! With features like recurring tasks, you can operate on autopilot. Let's check out how it works!
The recursion in Nozbe is pretty simple: you choose a task, then choose how often you want it to repeat, and… that's it! We tried to make sure that most of your repeating scenarios are covered by available options, so we enhanced this feature in one of the latest major releases.
But there's more you can do to make things even simpler to manage. What exactly? Watch the episode and listen to Michael's advice:
➡ What do you use recursion for? Let us know in a comment!
Related resources:
🔔 Please subscribe to our YouTube channel or podcast feed to be notified of new episodes.
---
"Ask Michael - The Productivity Guy" is a weekly series of short videos with Michael. We gather dozens of questions from users, then we choose the best of them. Now Michael is answering them every Monday.