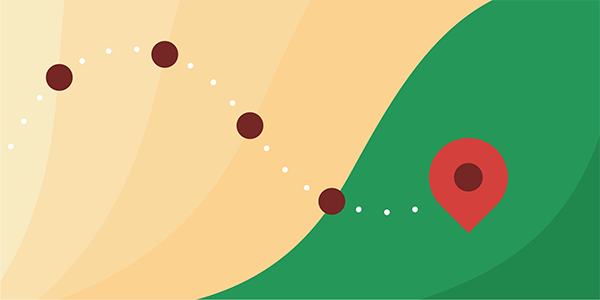 Here are some practical tips that will help you plan your holiday. Check out what to think about and how to organize your vacation to keep it stress-free, exciting and safe.
Before you go - How To Plan Perfect Vacation
Roaming - Important Thing During Your Perfect Holiday
Check in with your carrier to learn about the roaming options for your plan and to make sure that your phone will work in the destination country. In some cases you may need to purchase or activate roaming. Outside your region, it's better to buy a local sim card with an internet package and minutes for calls.
Credit card, ATMs, cash - Plan Your Holiday
Call your bank and confirm that your credit card can be used where you're going without any problems. Locate the nearest ATMs that charge the lowest fees or offer free cash withdrawal. Keep in mind that there may not be ATMs on every corner in the country you're traveling to. If that's the case, withdraw cash at the airport or exchange currency before your trip. This one goes without saying but don't keep all your money in one place :-) Divide it into several "stashes" and hide them in different bags/backpacks as an extra precaution.
Getting to the airport - First Stage Of Your Well-planned Holiday
Organize a ride to the airport to ensure a smooth and stress-free start to your trip. In my experience, it's best to ask a friend or relative to take you to the airport (you can offer to pay him/her for gas). When planning travel time, account for traffic and possible bad luck – but don't exaggerate. Three hours at the airport may not be the perfect start to your holiday – especially when you're traveling with kids.
Make similar plans for your journey back home.
Remember that you'll also need to get from the airport to your destination. If you haven't booked a package holiday, plan things in advance. Use Google and check out forums, blogs and travel sites. Pay attention to when the information was added – you don't want to rely on outdated info, timetables or price lists.
Make sure you've packed all the stuff that you probably won't be able to buy on the spot
Even if you've already double-checked your packing list, you may want to do that third extra check to make sure you've packed all of the essential items:
tickets,
documents (+ their photocopies – they may be required in some countries and border-crossing points),
maps and guides,
ATM card,
visas,
basic and essential medicine,
phone charger and the phone itself.
Packing
Pack all the stuff you think you'll need and then do a review – I guarantee you that you'll get rid of 10-15% of the load :-) Remember – the more luggage you take, the heavier load you'll have to carry… You probably won't wear every single sweatshirt, pair of shorts or t-shirt anyway.
Planning your travel and sightseeing
Plan your trip in detail – make sure to include all of the famous sights and attractions, and plan how to get to them in the most comfortable and inexpensive way (note: don't write off public transport; traveling by bus can give you lots of insights, allow you to meet new people, and take a glimpse of their "real" life). Make a precise plan – you can always skip some stops.
Thoroughly research the destination you're traveling to – check out the weather forecast, food and potential threats or problems – and adapt your plans and the contents of your luggage accordingly.
Type of luggage
Apart from adapting the size and weight of your luggage to the airline restrictions, you may also need to consider other issues, such as luggage type (roller suitcase, backpack/bag – or maybe both?) Think about what kind of luggage will be easy to carry around in the place you're heading to. If you have a long journey from the airport to the hotel and you're planning to visit some tourist attractions in the area, a roller suitcase and a backpack should be a good idea. If you're going on a family holiday but you're planning on renting a car on the spot, take a roller suitcase – it'll be easier to travel the distance from the airport to the city center and walk around searching for accommodation. For one-day or longer trips you may also want to take a backpack for each person. Although a backpack often seems the most obvious choice for traveling, a roller suitcase that you can fill with the heaviest stuff and leave in a hotel, hostel or car can be very practical while traveling around the city or on the city-airport-hotel route.
Don't be fooled
When booking flights and accommodation, compare prices and offers on various sites. Always call hotels directly or visit websites of particular airlines – search engines and travel sites aren't always up to date and may not feature all of the special offers.
Set yourself to away
Inform everyone that you're going on holiday and ask colleagues, relatives and friends not to disturb you. I don't know about you but I tend to panic when I hear my phone ring – especially at unusual hours. Dark thoughts, bad feeling, etc. If you feel the same way, let your loved ones know that you'll regularly keep in touch with them to tell them you're alive :-) You can send a mass email to your relatives every evening or every two days informing them that everything is OK and what your current location is.
Extra hint: At the airport, you may be asked to take off your shoes in order to pass through the security gates. When leaving in a hurry, make sure you don't put on a pair of socks with holes. Believe me, it can be pretty embarrassing :-p
Once you arrive at your destination:
Engage in conversations, ask questions, explore
You're in an interesting place, on a different continent – one that you've always dreamt about going to… Don't waste this opportunity! While on vacation, put aside your shyness, modesty, and even some of your good manners. Talk to strangers, have a conversation with a fellow passenger, and even if your ego usually prevents you from asking how to get around, ask other tourists or locals for directions. It's a wonderful opportunity to discover information you won't be able to find in any guide and meet interesting people, and hear their history and opinions.
Physical effort
Devote at least one day of your holiday to some serious physical activity, and force the kids and other participants of the trip to join you. Adventure, great memories and amazing photos guaranteed!
Try new things
Don't be afraid to try the local cuisine and entertainment. It's one of the best ways to learn about local customs and get to know the specificities of a given region and culture. If your guide doesn't recommend any restaurants worth visiting, stick to where the locals eat and spend their time.
Chill out and relax
In the section about planning your holiday, I advised you to plan your trip in as much detail as possible and make the most of your stay. It's also important to take some time out of your busy schedule to just chill out. You know what's there to see and do but you don't have to do everything. Sometimes it's better to let things go, relax in a beautiful place you discovered by accident and slightly modify the plan, especially when it's really busy. I know you want to see as much as possible but think about your physical and mental well-being; listen to yourself, don't rush, soak up the atmosphere, enjoy the moment!