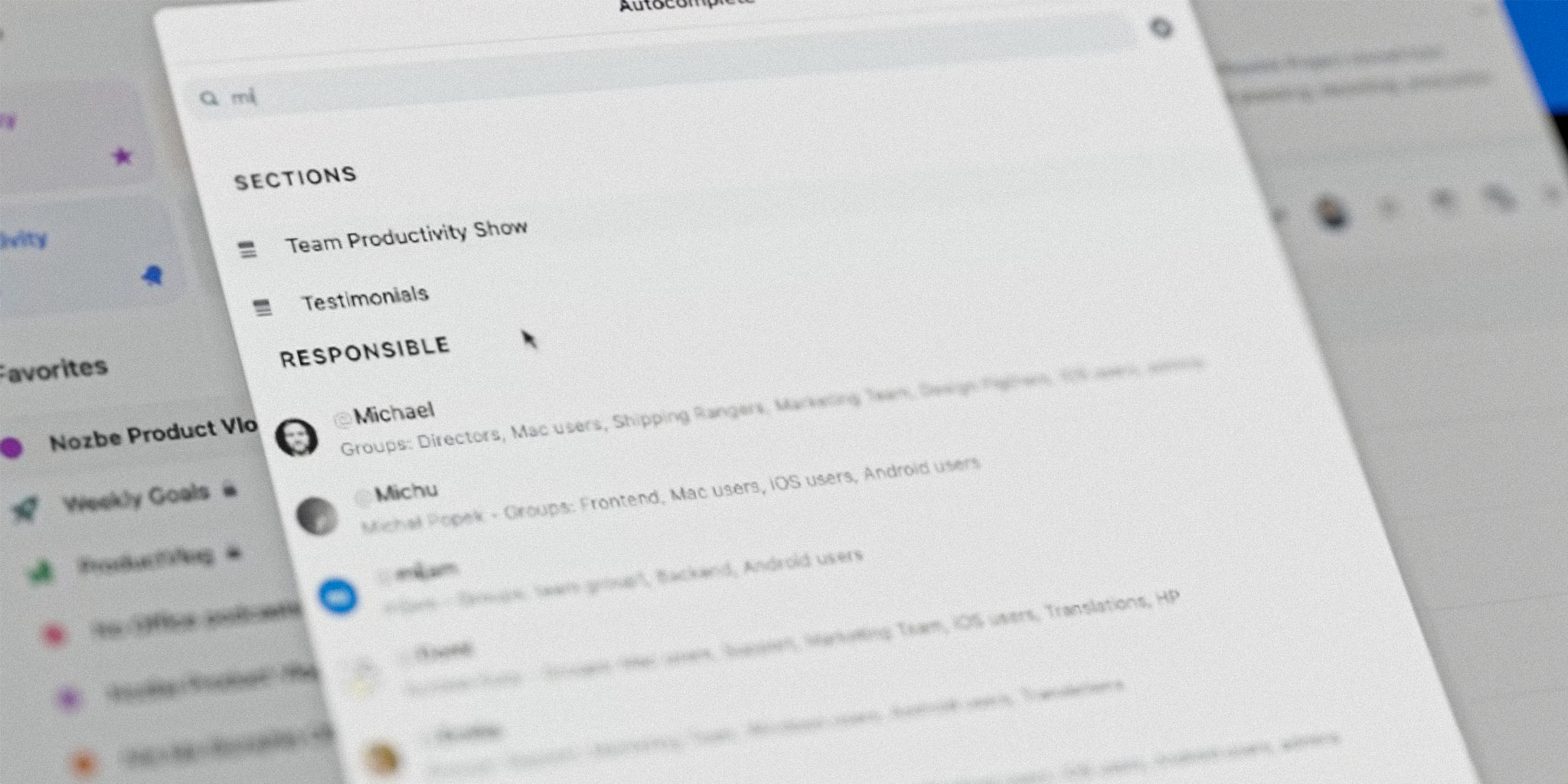 Perhaps you want to add tasks even faster in your favorite project management app? Learn how to use hashtags to define the new task's parameters!
You can add a new task in Nozbe from anywhere.
When you are in a specific project, you can simply use a big ✚ button at the bottom of the view. You can also press "N" key on your keyboard.
When you are in the main view, you can press "N" on your keyboard (on desktop/web) or use a ✚ button at the bottom of the view on mobile and voilà! The task creator view is open.
Now, you need to type the task name and you're done… if you want.
But it is worth defining more parameters of the task and not wait till later. You can forget to add a due date or a reminder or you can just leave the task hanging with no responsible person. And that's not good for your organization and productivity, right?
Hashtags to the rescue
What we suggest is defining all the task parameters right away. You can do it very quickly and easily using hashtags in the task creator view.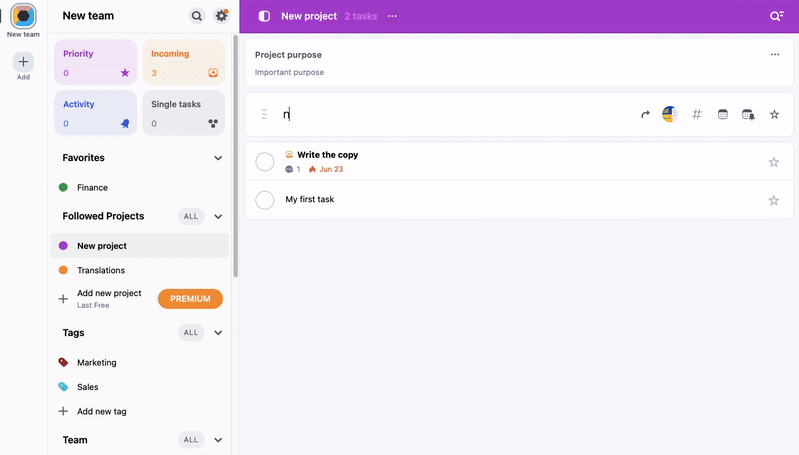 What task parameters you can add with hashtags?
When you hit # key in the task name input you will see a whole list of task parameters you can specify:
Project
Project section
Who is responsible for the task
Due date
Reminder
Tags
Watch Michael and Rafal showing how # work
Here is a part of our product vlog in which Nozbe Product Manager and CEO explain how to use hashtags.
Was this article helpful?
I hope you will now be able to use hashtags to work even faster in Nozbe. If you find it complicated or have problems, please, email our Customer Support at support@nozbe.com, and they will be happy to help.