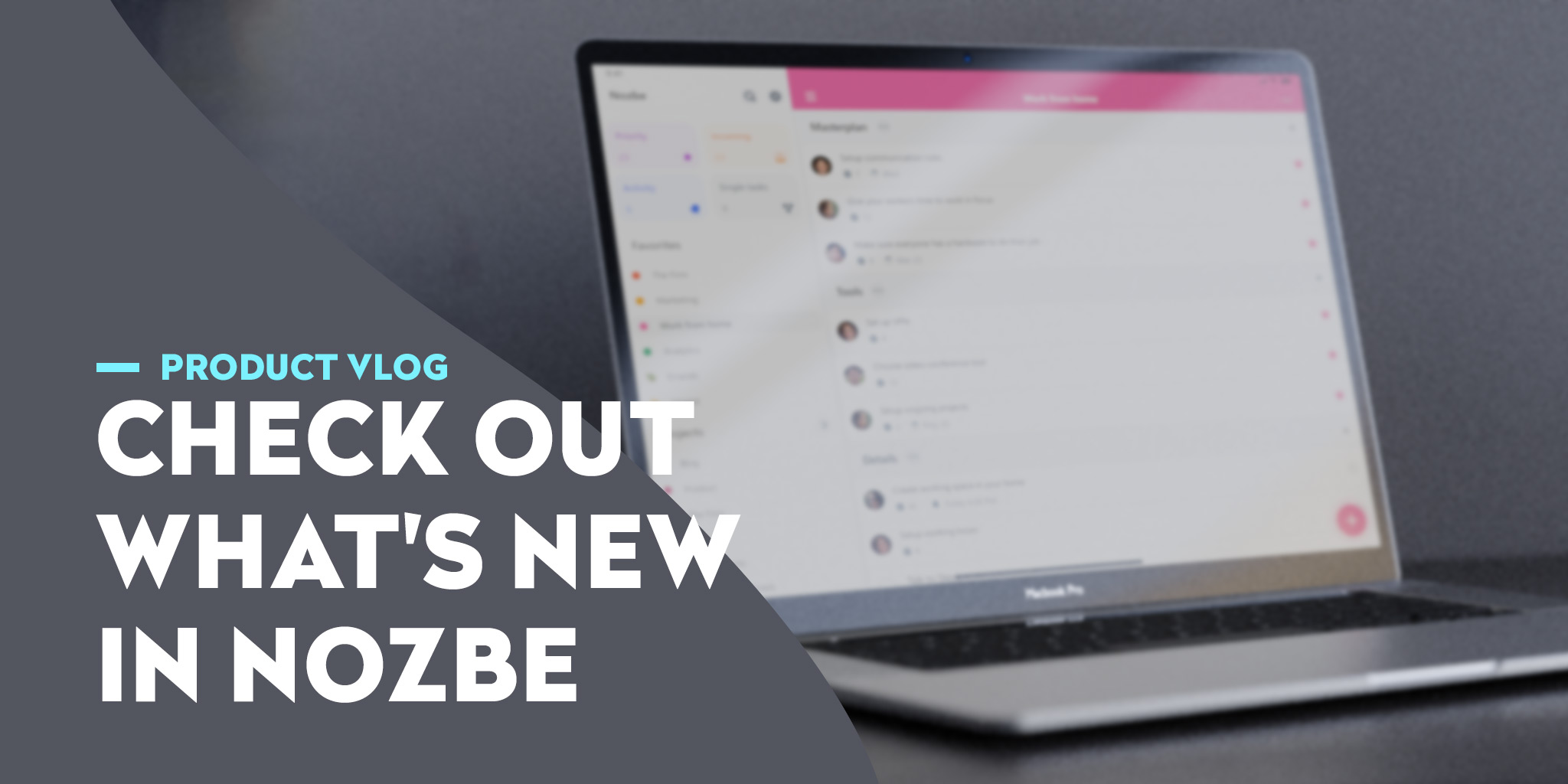 Watch our product vlog and see what are the new features and improvements in Nozbe and how to use them. Let our Product Manager and the CEO of Nozbe to take you on a short app tour.
One of the vital productivity rules is knowing the tools you use and taking advantage of their full potential.
…and this episode of our live product vlog is a great occasion to see how Nozbe can be applied in the everyday team- or individual work!