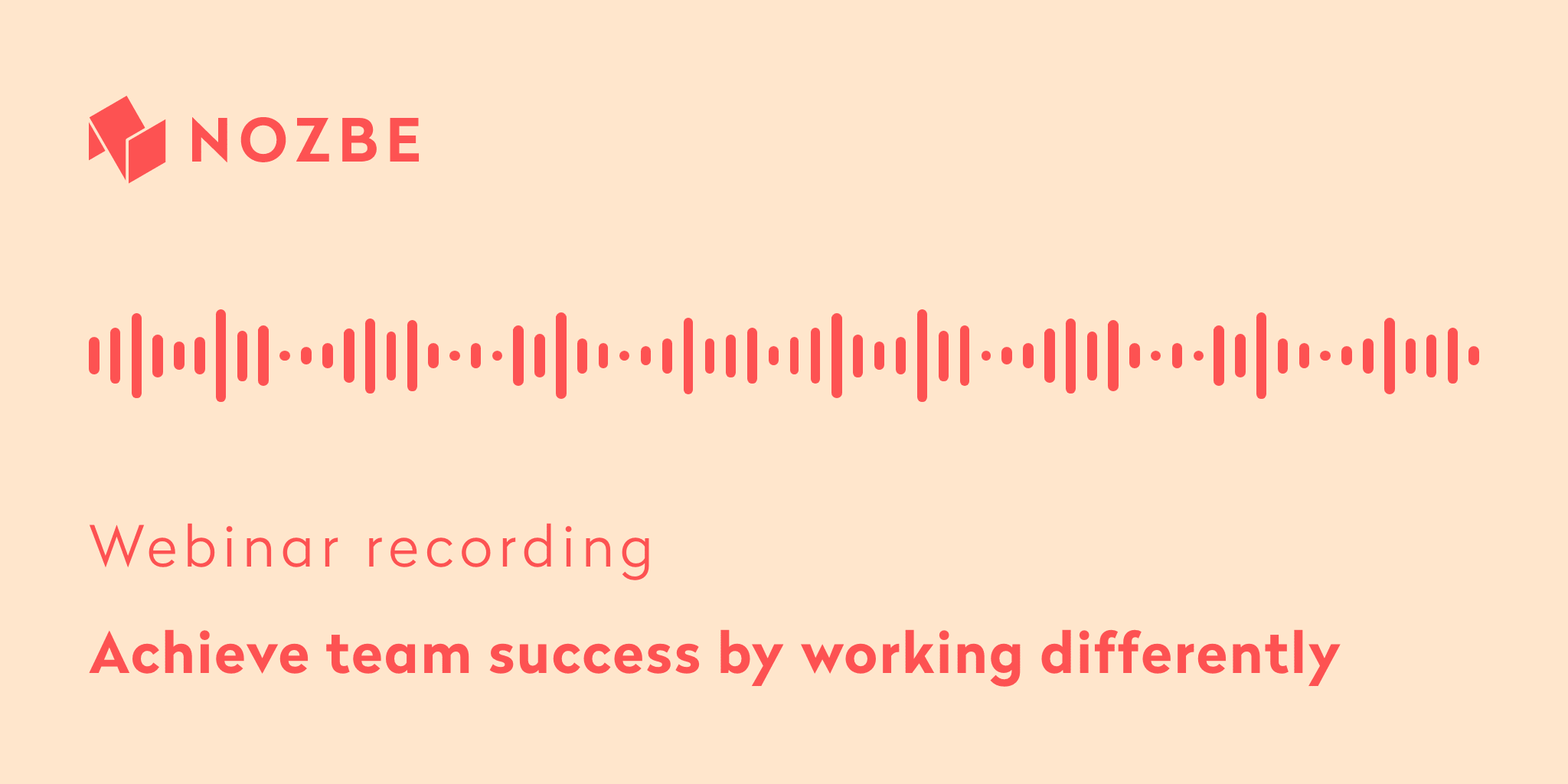 Here is the recording of our last online course on how to improve team communication
Watch this recording of our online course and see, how small teams can complete projects faster by reducing emails, meetings and by communicating through tasks and comments.
🔥 Pssst! Nozbe special offer is still available!
Extend or purchase your Nozbe Personal or Nozbe Teams account for a year and we will add 4 extra months as a gift.
👉🏾 Make sure your team gets all the projects done on time and everyone knows what should be done and when.
Get 4 extra months of Nozbe Teams
👉🏾 Get your tasks done on time and don't waste your energy looking for information or files. By working in Nozbe systematically, you will embrace what seems to be out of control and you will lower your stress level.
Get 4 months of Nozbe Personal