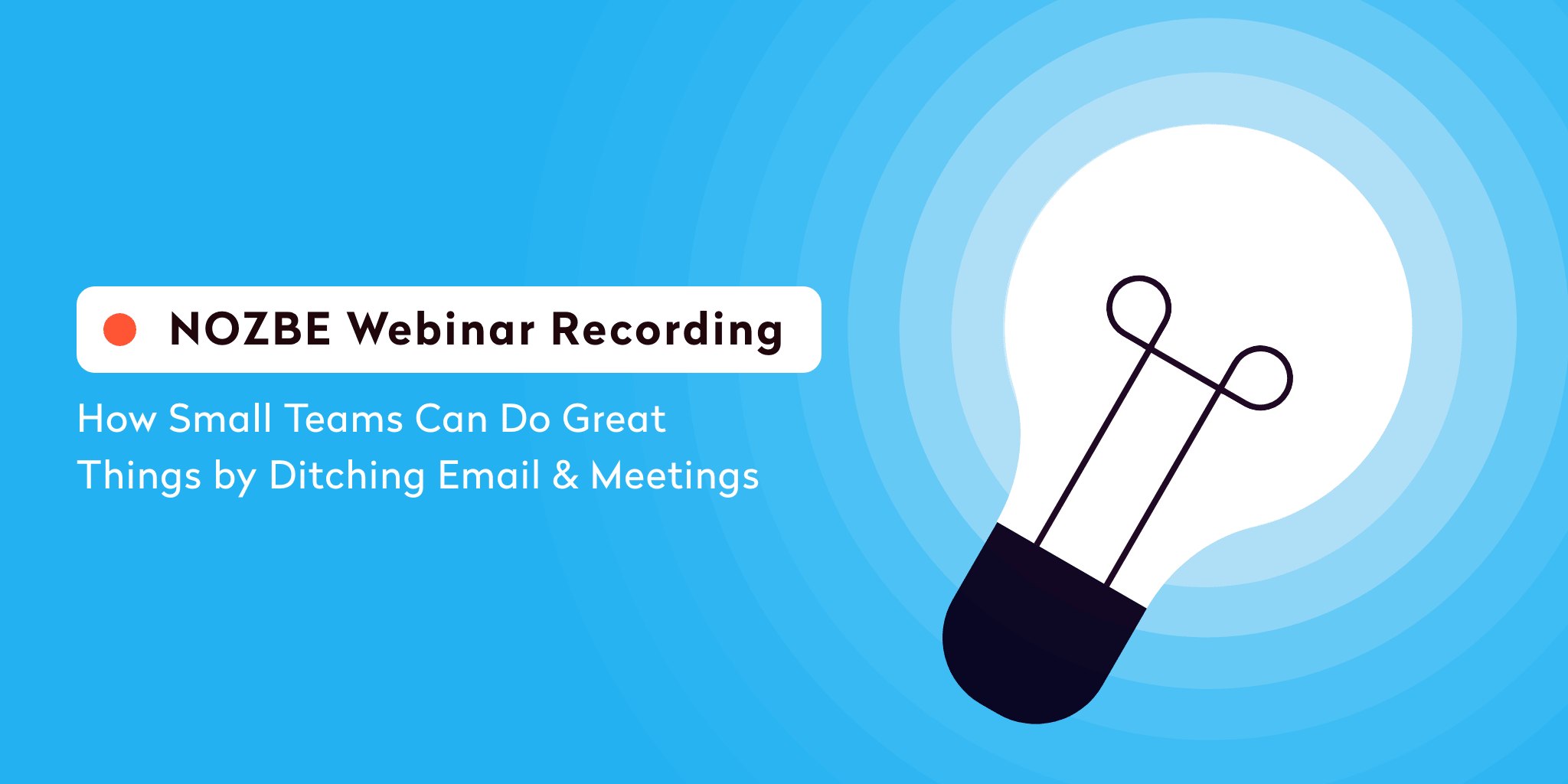 Did you make it to our live webinar?
If not, here is the recording of the last session. Watch it and see, how small teams can do great things by reducing emails and meetings.
If you were there, this recording will help you remember some details and systemize what you've learned.