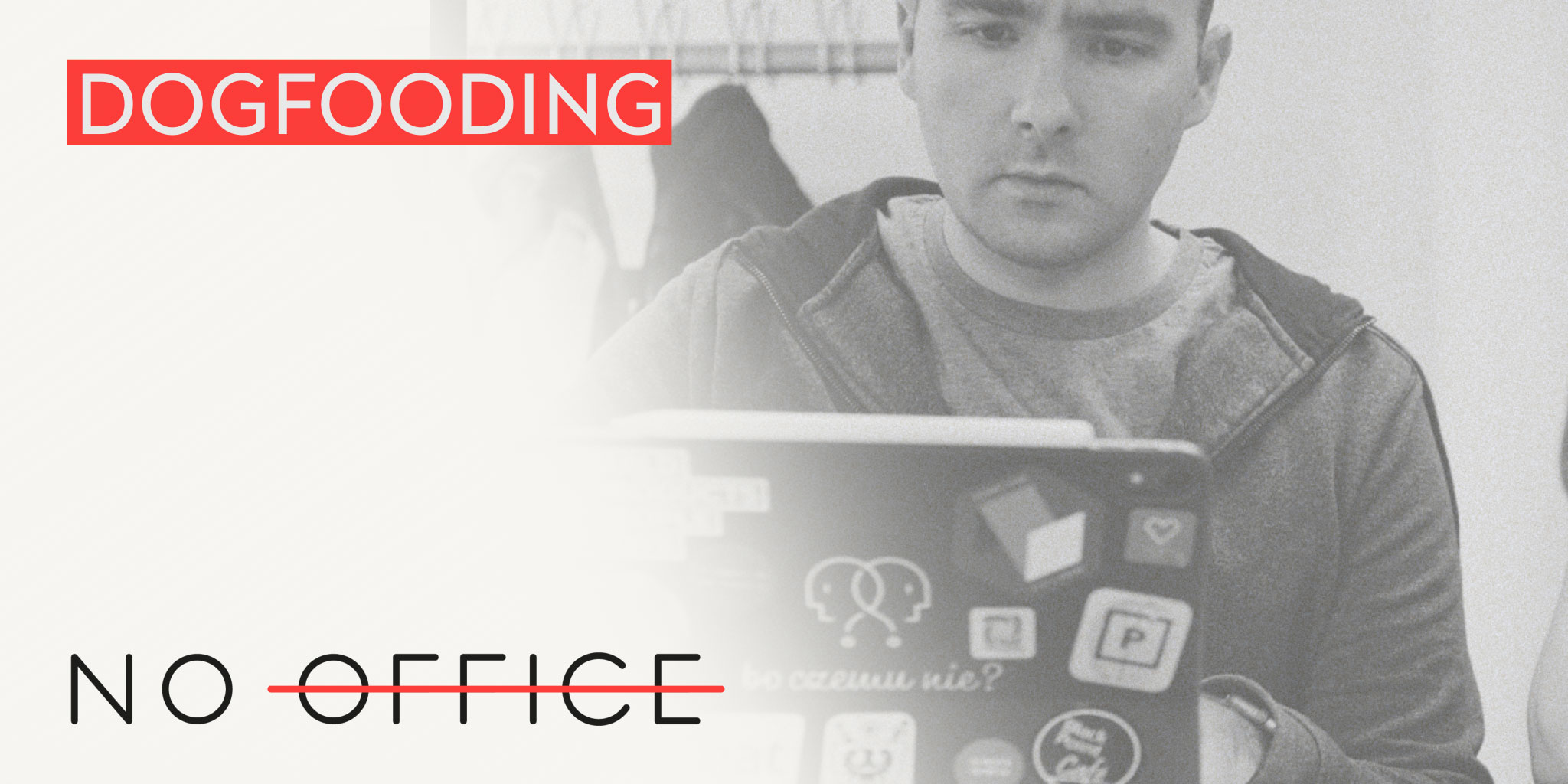 What is dogfooding and how we optimize it in our team
Firstly, don't worry - we're not changing our eating habits at Nozbe. It's just that we are always the first to try out our own product.
In the 3rd episode Rafal and Michael go through the outline of Rafal's presentation on dogfooding that he gave at the Product Camp conference this month.
Listen to the No Office podcast on remote work and dogfooding
Key things you will learn from this episode:
What are the benefits of dogfooding
Why it's worth to use the half usable product
How we survived the frustration-driven development period
What we learned is important to communicate to a team
What are the risks of dogfooding
How you can use dogfooding on presentations and podcasts
Subscribe to our show and learn more about runing a remote software company
🟢 Spotify
🟡 RSS
🟠 Overcast
Watch the NoOffice show on YouTube
Meet the Hosts
Show notes