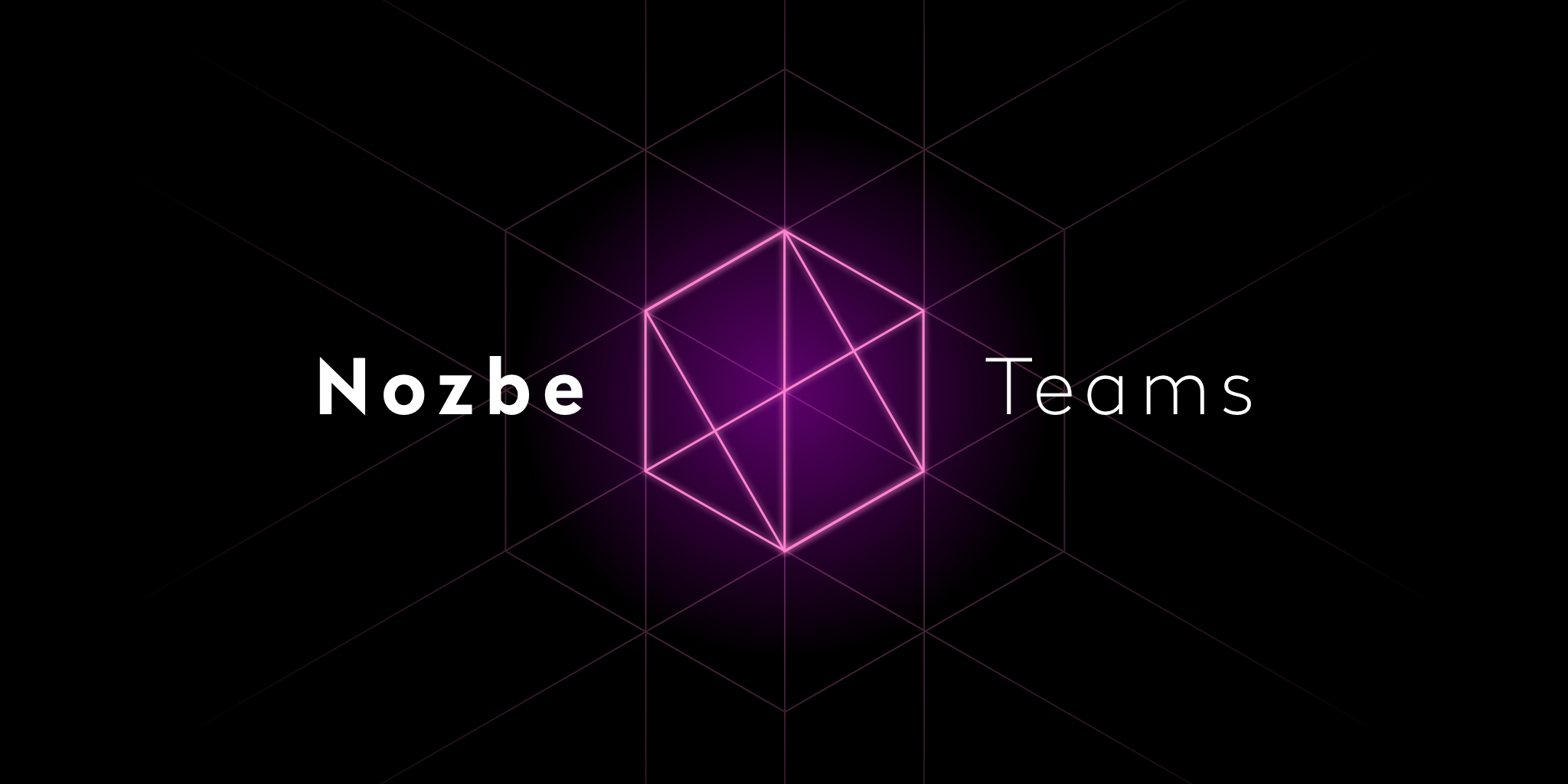 You keep asking at what stage are the works on the new collaboration and project management app we're developing for small and medium-sized teams. Well, there's been a lot going on and we want to share the Nozbe (aka Nozbe 4) progress report with you right here and right now. Let's do this:
Nozbe4 -> The new Nozbe
First: formalities. Nozbe4 was the code name that we used for our brand new product while in development. Now, as we're approaching the open beta stage and as we have the communication and marketing strategy ready, it's finally time to give our product a proper name to reflect what it really is:
Nozbe4 has officially become "Nozbe"!
We're slowly becoming a 2-product company. Nozbe is a completely new app and we want to keep offering current Nozbe in the future so referring to Nozbe as a "new version of Nozbe" was simply incorrect. We hope you like the name and you see how well it describes the inspiration, goals and ideas behind the new app.
Nozbe is all about facilitating the team collaboration and communication.
It's been designed to help small teams do great things thanks to task-based communication, full stop.
We believe Nozbe will help your team to find the fastest way to DONE.
Figuring out and optimizing the features - Nozbe development
13 people of Nozbe dev department, including designers, testers and programmers, have been constantly working on our new team collaboration app. And believe me, they are not just fixing bugs! They spend most of their time on figuring out the features, analyzing the edge cases and coding, coding, coding… to deliver the best to-do app for teams ever released :)
We've been collaborating in Nozbe for several months ourselves and it's been truly productive! We also have some hard-working beta testers onboard. This way we can improve the UX, the features and the processes instantly and based on the real-life experience of real teams. (Although at this stage we can't add too many features at once - we're building an infrastructure for the years ahead after all and need to be really considerate.)
The open beta is planned for the Fall of 2019
We believe we will be able to launch the open beta version of Nozbe this Fall. As we want to grant every willing team access to our app, we need some more time to make it really great.
The open beta version won't come with all the features that we're cooking for the official launch, of course, but we want to make sure any small team can collaborate and communicate in Nozbe and already get stuff done faster than ever. Together.
Please note, that during the Open Beta phase some items will still change. We need to make sure that the foundations of the app are stable, so that Nozbe remains fast and intuitive now and in a few years, when we add many more features.
Effective, task-based communication in Nozbe - the open beta key features
If you decide to give Nozbe a try at the open beta stage, these are the features you might find useful.
First of all, you will be able to create a team and invite team members. Each new user will get a chance to get to know the app thanks to the e-mail onboarding series.
Once the team is all set up every member can create open projects and populate them with tasks. You will also see some features to manage and organize your projects and tasks nicely: Tags, Project sections and the possibility to Follow and mark projects or people as Favorite.
Your workflow and task prioritization will be simplified thanks to the three core views: Activity, Incoming and Priority.
Nozbe is designed to make the task-based communication easy. We want to enable teams from all over the world to work and communicate with tasks better than ever before.
Team productivity system instead of emails
Even though Nozbe will be still in the open beta phase, you will already be able to establish a functional productivity system for your team. With projects, tasks and comments in place we guarantee that the effective team communication and collaboration will be fruitful… and so much more efficient than emails and pointless meetings.
To put it simply: Nozbe is a to-do app for teams that takes the best from email and chat apps and makes it all actionable and organized. We believe Nozbe is the future of team productivity.