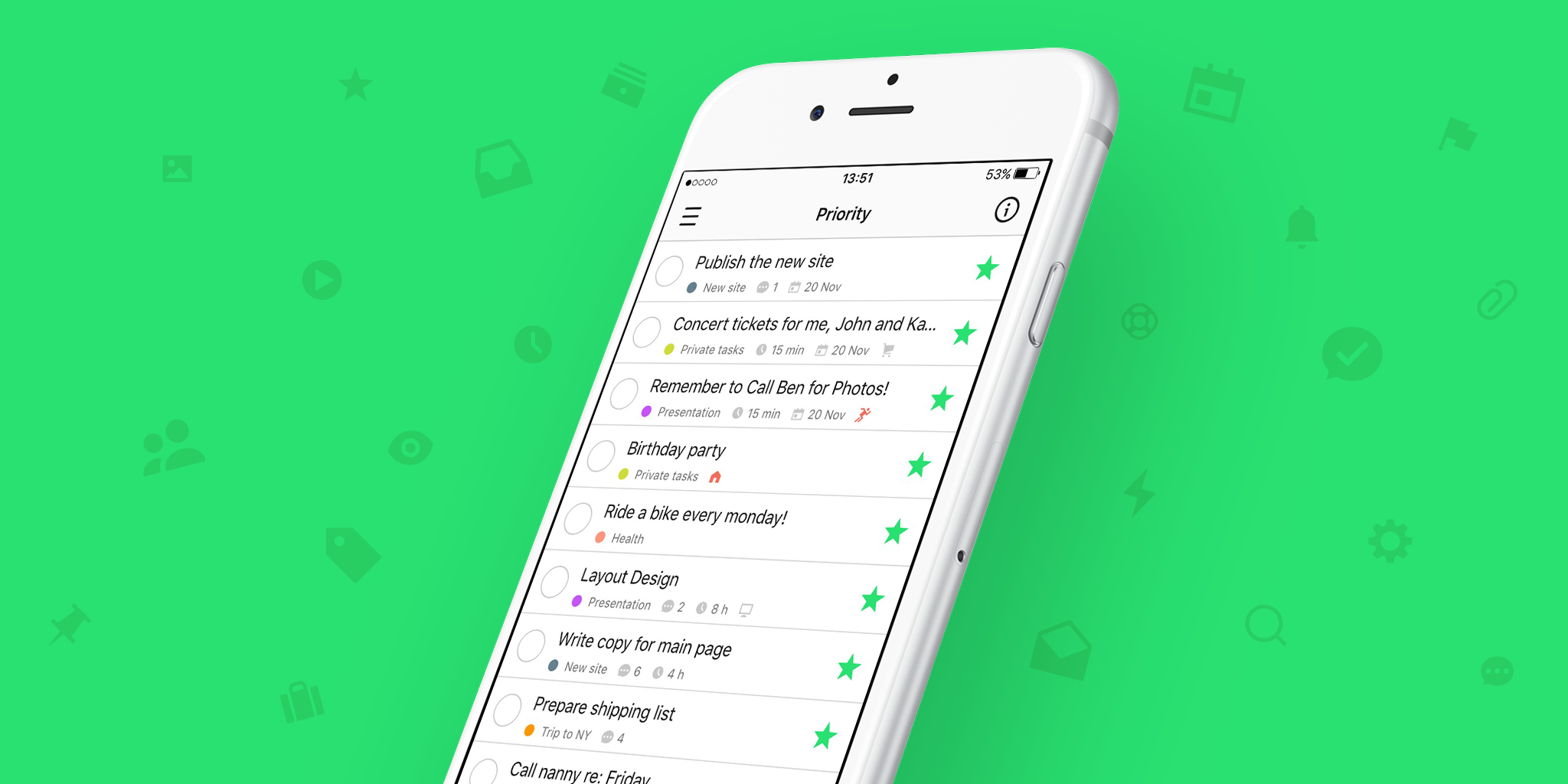 November is the big month for us. We can finally show you first part of all the big things we were working on for the last couple of months. We could not be more thrilled to present you (our great community of Nozbe users) the newest Nozbe 2.5. We put enormous effort into it.
Refreshed design
Some of you may know about our Design Fight meetings every Wednesday. Nozbe 2.5 with refreshed design is the first fruit of these fights and it contains:
new icons
new font - San Francisco for iOS, Mac and Roboto for other platforms
new colors
We'd really love to hear the feedback from you how and what do you like in new design and what you don't like ;) Our beta testers have already shared their observations with us. We already know that project list requires some more tweaks to be more readable. More details about the process of redesign will be covered on this blog. Our designer Hubert will prepare it for you when the full redesign is completed.
Now let's focus on some other cool new features Nozbe 2.5 brings:
Android quick add

Nozbe 2.5 for Android now features Quick add notification which allows for quick task adding from any screen on your device without even opening Nozbe app itself. All you have to do is pull down notification bar, tap on the always visible "Add task to Nozbe" notification and enter task name. Oh, and you can also specify any project, category or delegation using hashtag notation. To turn on this feature now, go to the Settings -> Notifications page and check "Quick add".
Nozbe Complication on your Apple Watch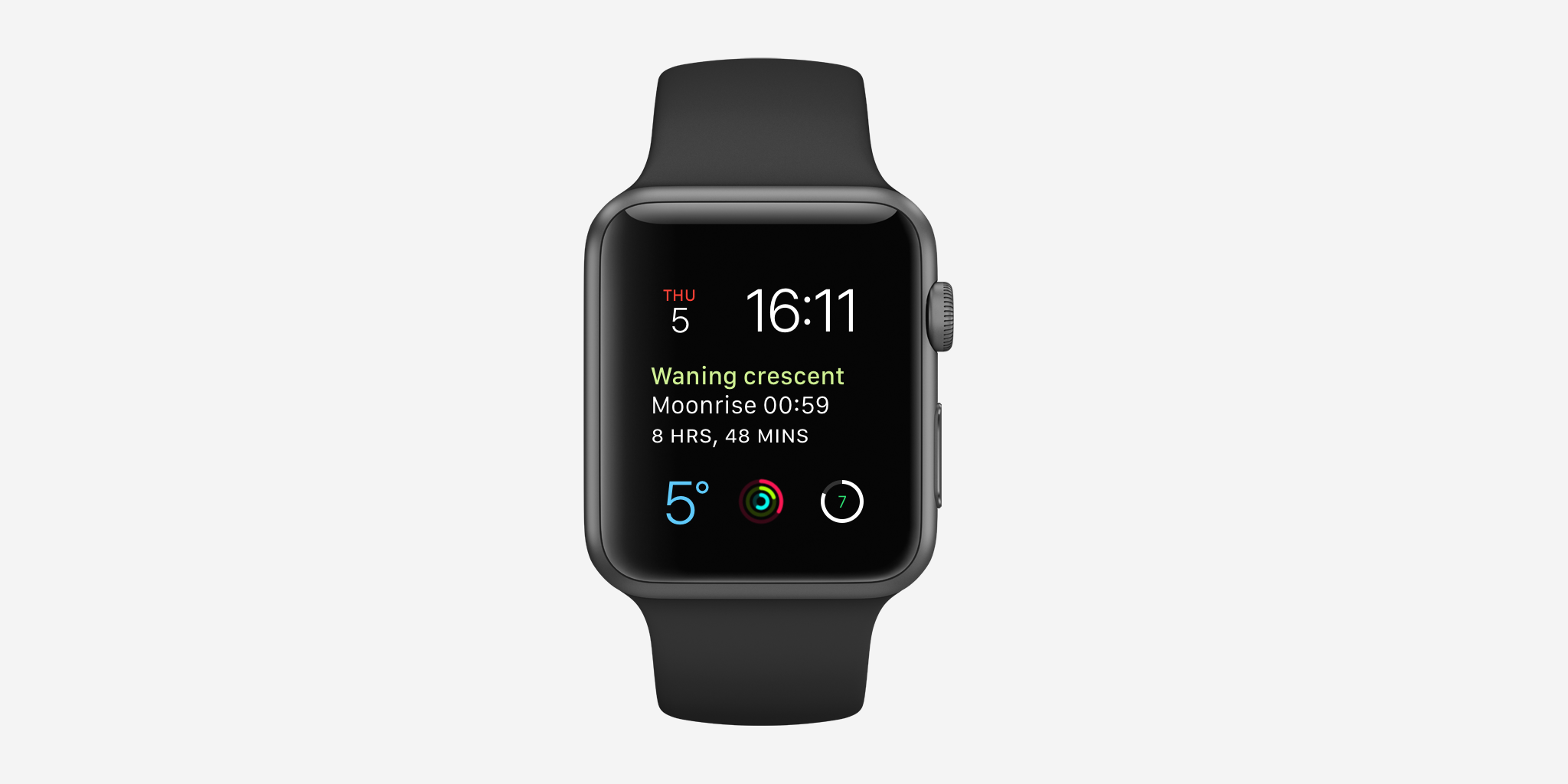 If you have an Apple Watch, you'll love this new feature: you can now put a Nozbe Complication on your watchface, right next to your date, temperature, or activity rings. Why would you want Nozbe always on your wrist? For subtle feedback and a sense of how you're doing in your day.
There are two parts to the Nozbe Complication:
Priority count — the number of tasks you currently have on your plate
Progress ring — your overall activity today. The more tasks you finish, delegate or take off your plate, the higher your progress. To reach 100%, complete all of your priority tasks.
Redesigned Glance and speed
More Apple Watch news: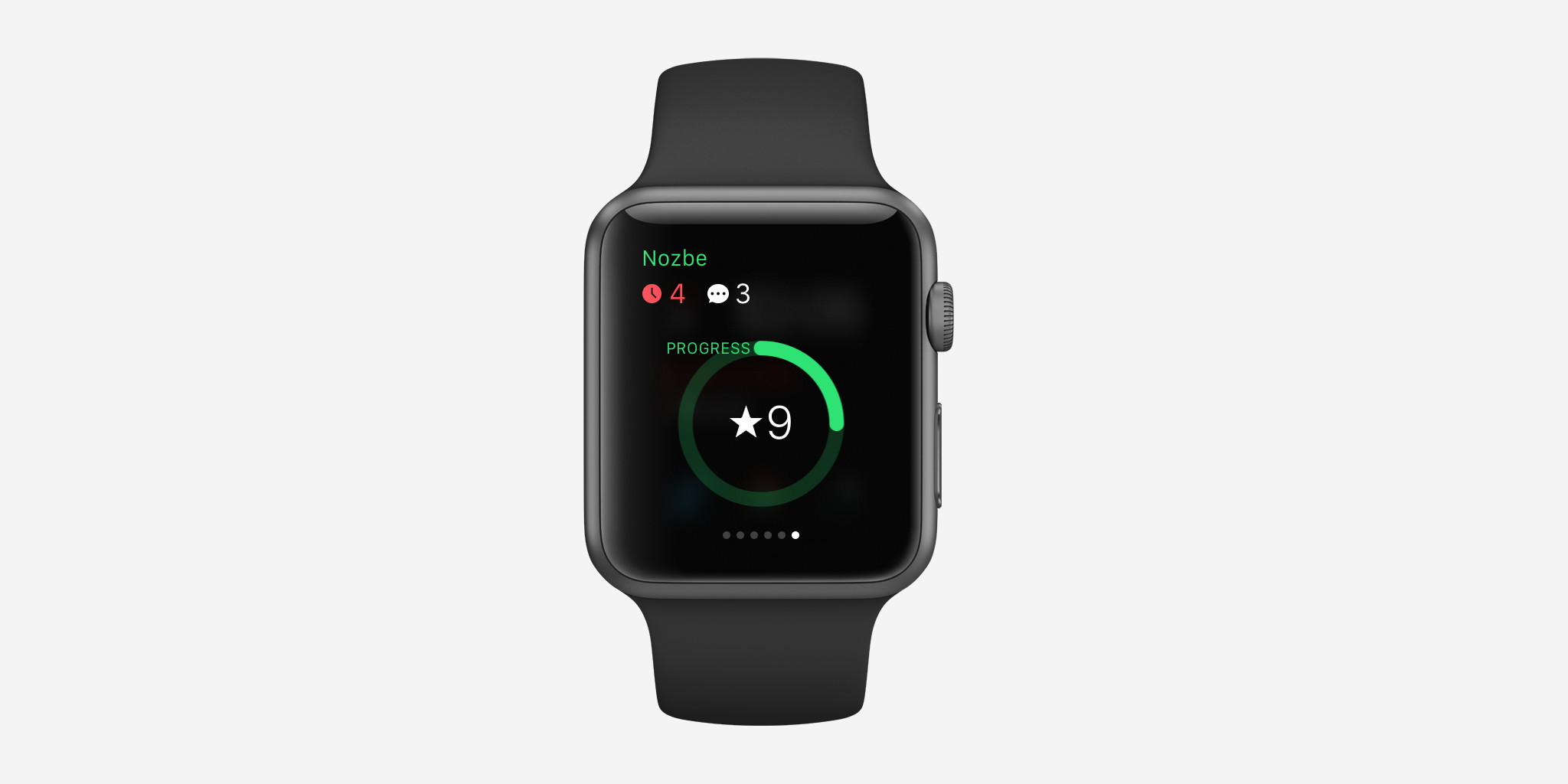 We redesigned the Glance to fit the new design of Nozbe better and show a bigger progress ring. We also changed what the ring conveys to match the new Complication.
Before, the ring only showed you how many priority tasks you completed. We found that this wasn't very useful, as for many of us, the priority count stays roughly constant throughout the day — as we finish tasks, more come in. The new progress rings consider all tasks you've completed as well as tasks where you finished your part of work and then delegated them to someone else. We talked more about this in our podcast.
We also updated our app to watchOS 2, which gives it a big performance boost and makes it work even if you're not in range of your iPhone.
3D Touch, iPad Pro, and Spotlight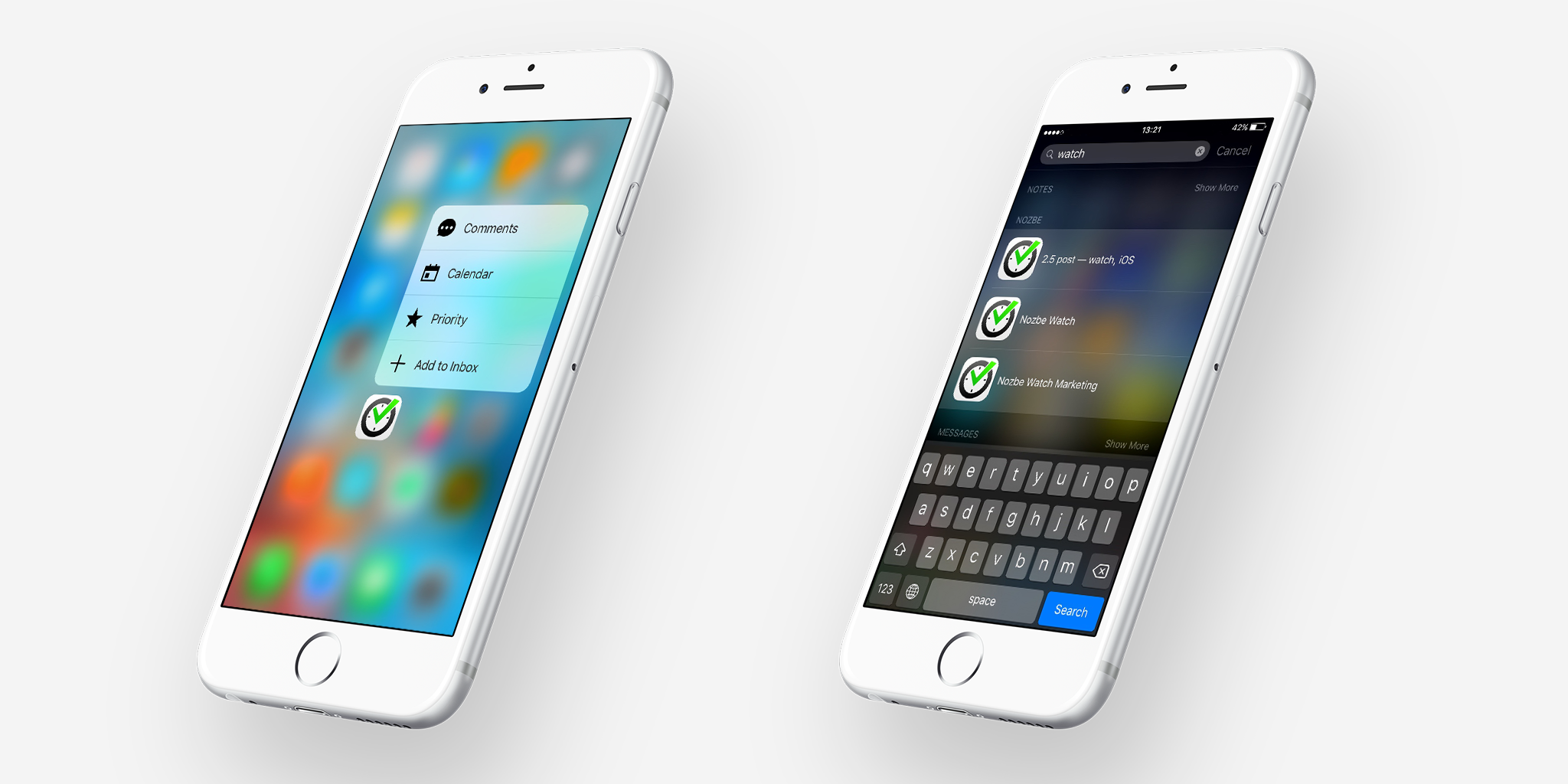 We have four new quick shortcuts for iPhone 6s users. Just press the Nozbe icon firmly and slide your finger to add a task to Inbox, open your Priority list, Calendar, or Comments.
If you're waiting for the iPad Pro release, fear not! Nozbe 2.5 is compatible with the its huge new screen. (Michael, our CEO is already using 2.5 on his iPad Pro)
And a fun power feature for iOS 9: you can swipe down on your home screen and use the system Spotlight search to find and quickly open projects, categories and tasks in Nozbe. Note that currently Spotlight can only search places you've already viewed on a device.
Please note that Nozbe 2.5 for iOS is not yet available on the App Store. We are having some problems with submitting the app for review and working with Apple to resolve it as soon as possible.
More improvements and fixes
As always we added some small tweaks you were asking for to boost your productivity. One of them is that now Nozbe always opens in the same view you had closed it last time. For full Release Notes please go to our test blog.
P.S. Please rate us!
If you love Nozbe we kindly ask you to leave us review in App Store, Mac App Store or Google Play Store :)
written by Rafal (VP Product) with help from Stan (VP Android) and Radek (VP Apple Technologies)