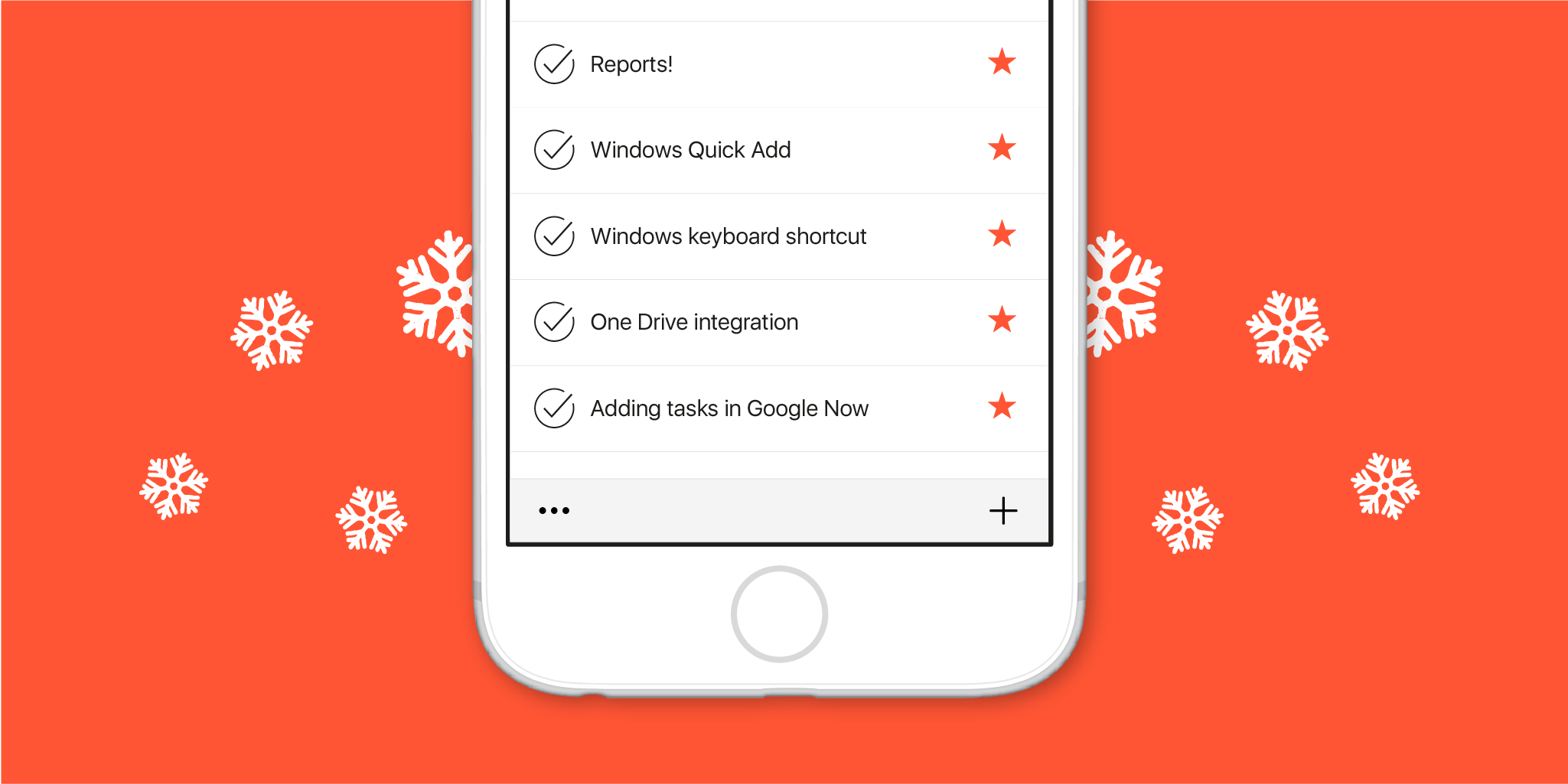 Today we're happy to announce a new version of Nozbe. Nozbe 3.4 contains some really cool stuff that you've been asking for.
Weekly and monthly reports about your team performance
One Drive integration
Windows: Quick Add with global keyboard shortcut and more powerful shortcuts in the app
Android: Add task to Nozbe via Google Now
iOS: Snooze reminders
Watch a short overview of new features in Nozbe 3.3 and 3.4:
Reports
You can now generate your report for last week on demand in the app. It will contain the same data as your weekly email report plus a list of all completed, delegated and deleted tasks. The report is generated as a PDF and requires an internet connection. You can also include stats from your private projects in the report if you want.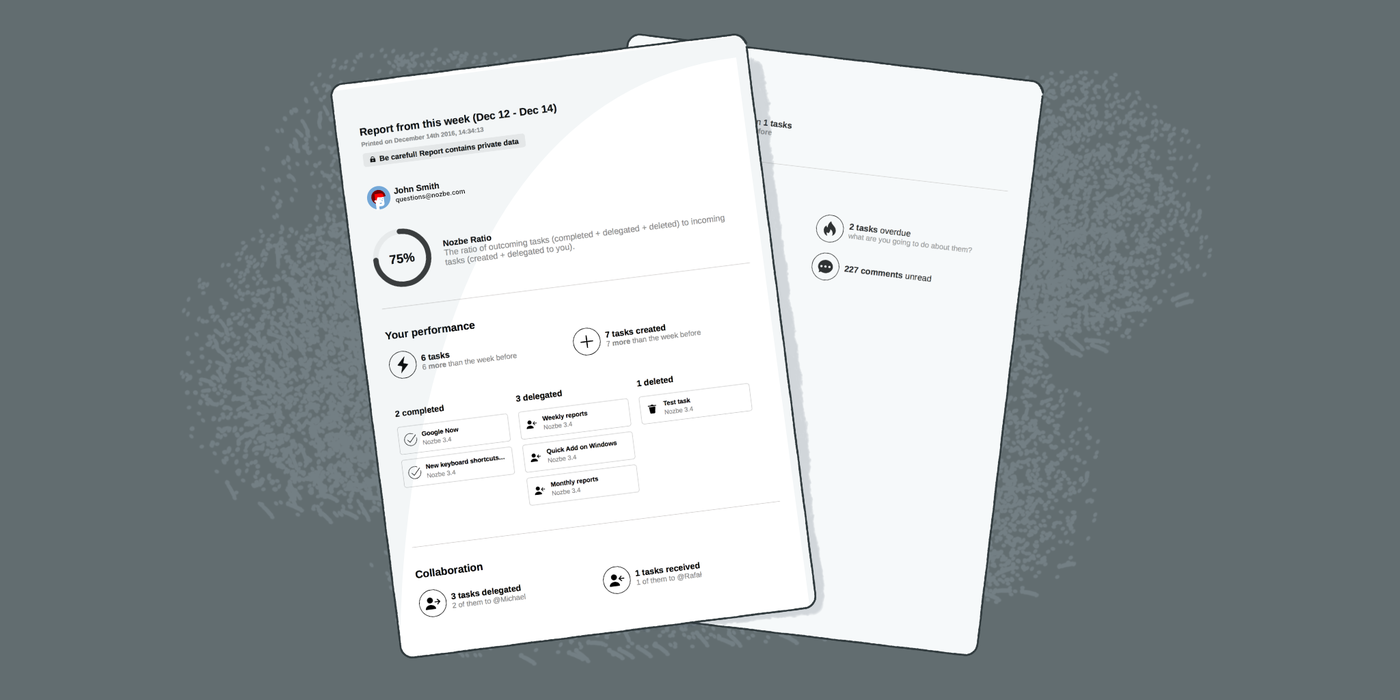 To generate the report just go to Team -> You -> Infobar and you will find a short version of the report for the current week and a button to print the full report. Team admins can generate reports for each team member (without data from their private projects). Additionally, Business accounts can generate reports for the current week, last month and current month.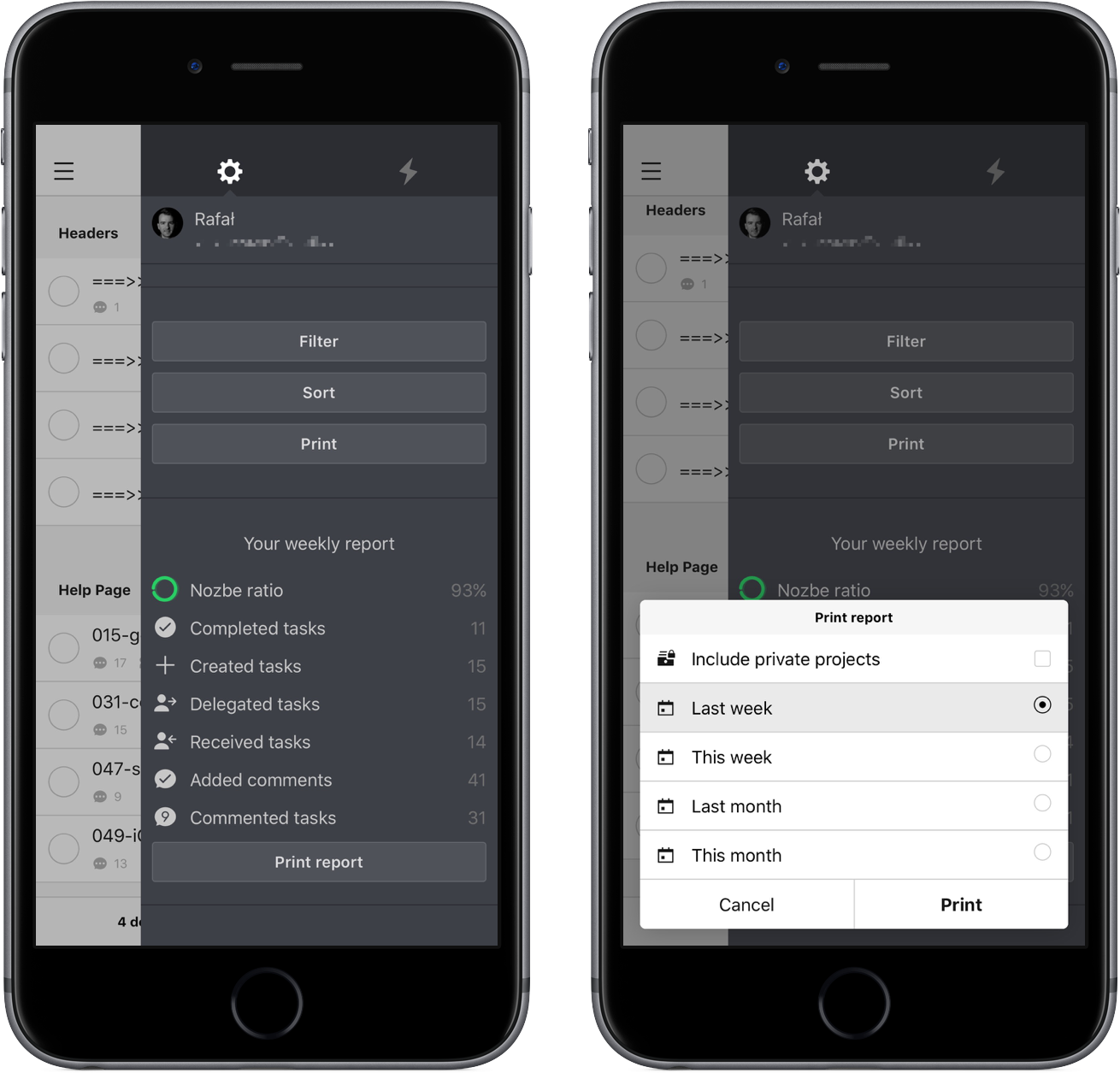 Please let us know how these reports work for you and your team.
Windows Quick Add and keyboard shortcut
With Quick Add and the global keyboard shortcut in our Windows app, you'll be able to add new tasks with parameters and comments quickly and comfortably from every place in the system. Enhancements to keyboard shortcuts in the app will allow you to navigate and operate on tasks faster than ever before.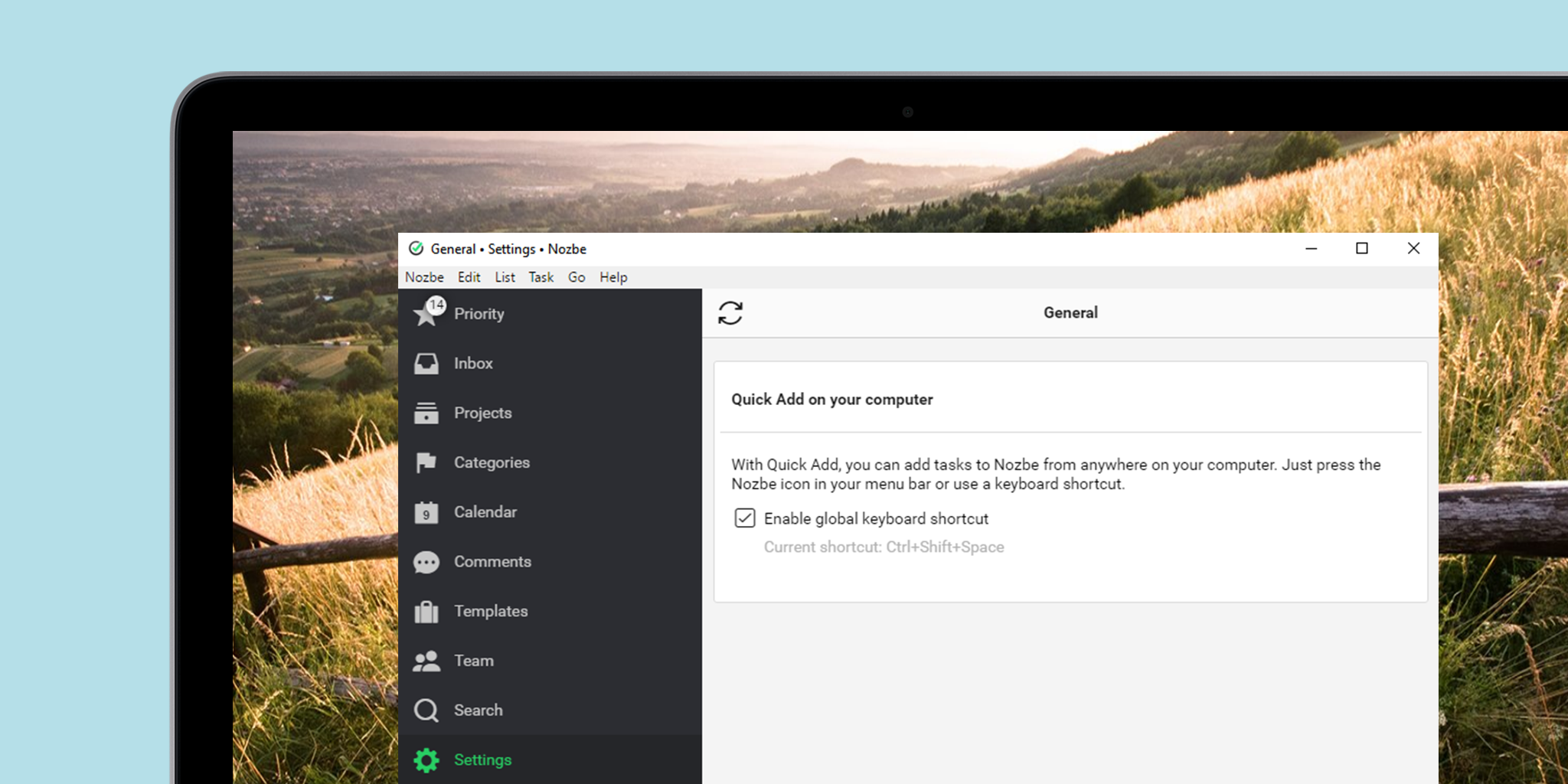 To enable Quick Add, go to Settings -> General and enable the Show Quick Add option. Now you can just hit CTRL+SHIFT+SPACE to open a new Quick Add task window. Enter your task (you can add parameters and comments with hashtags) and hit enter. That's it!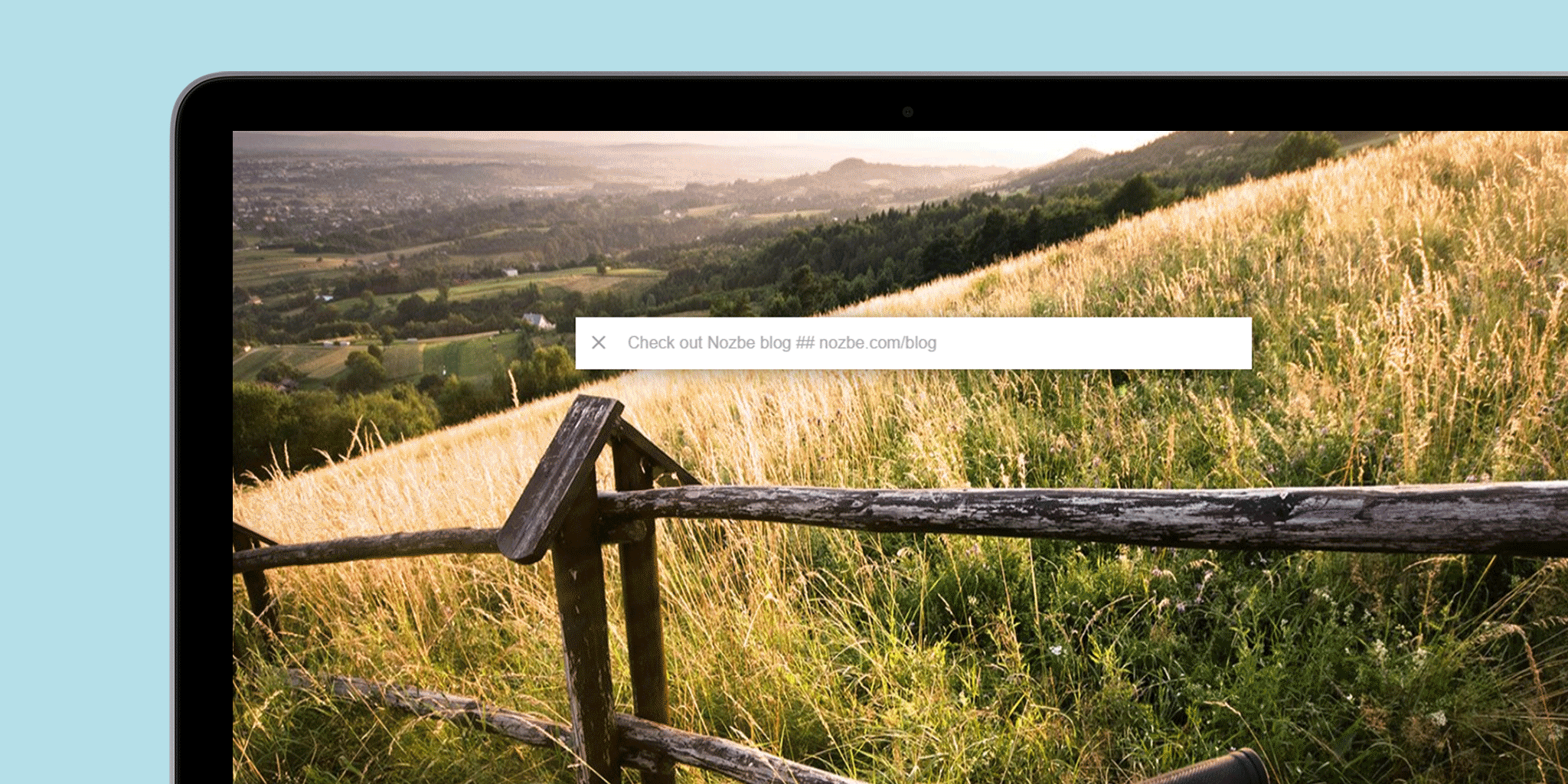 Thanks to these new keyboard shortcuts you'll be able to navigate and operate on tasks in our Windows app very quickly. Check out the menu with all options and shortcuts at the top of the window.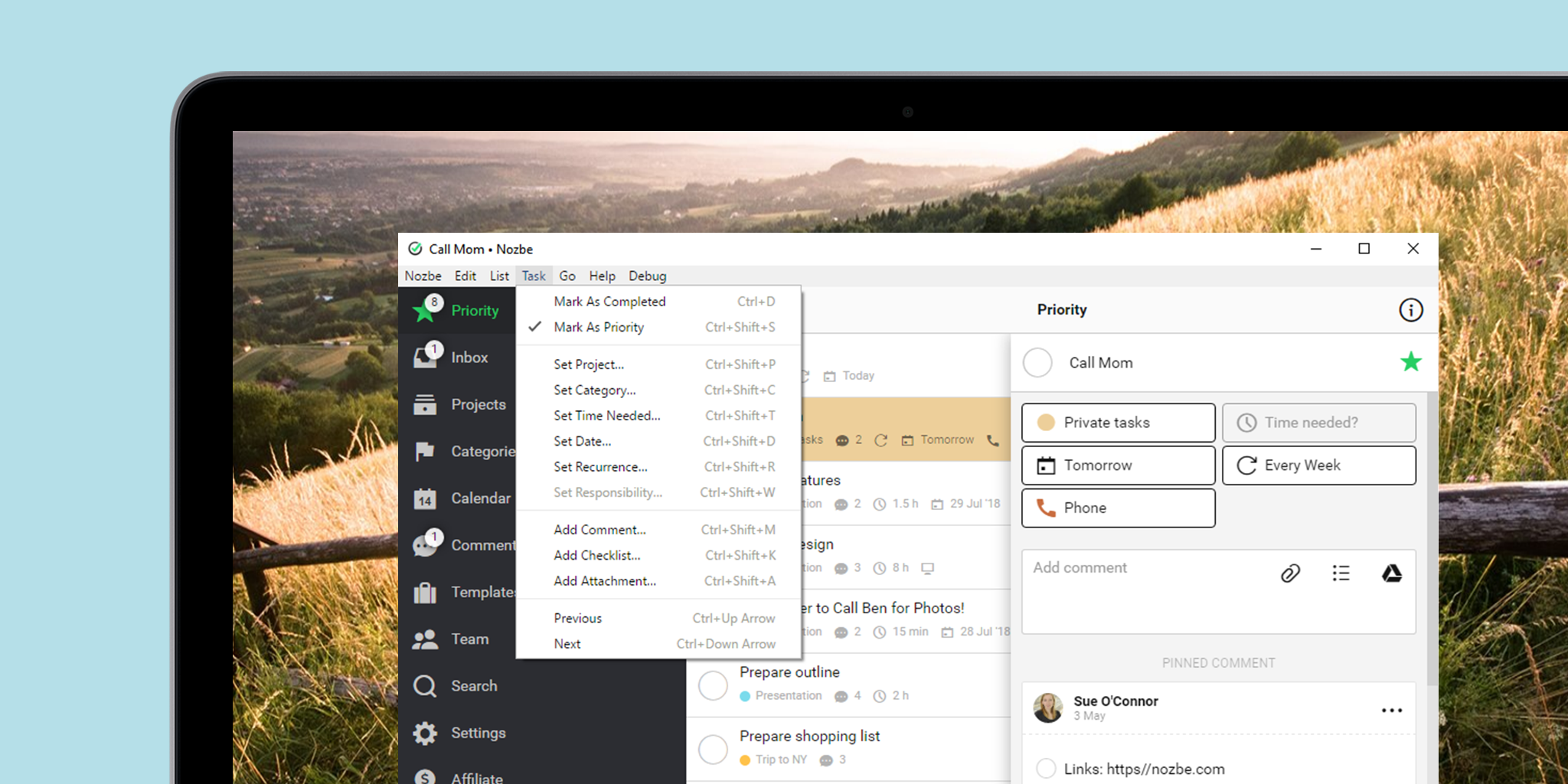 A list of all shortcuts is available on our Help Page.
New reports, OneDrive integration, Google Now, QuickAdd for Windows and more! Download Nozbe 3.4 (Tweet Quote)
More improvements
Here are some other highlights of new possibilities in Nozbe 3.4:
One Drive integration - Easily attach files from your One Drive account to Nozbe tasks and projects and access these files directly in Nozbe. This integration works exactly the same way as Dropbox and Google Drive. Please note that due to API limitations, it does not work with One Drive for Business.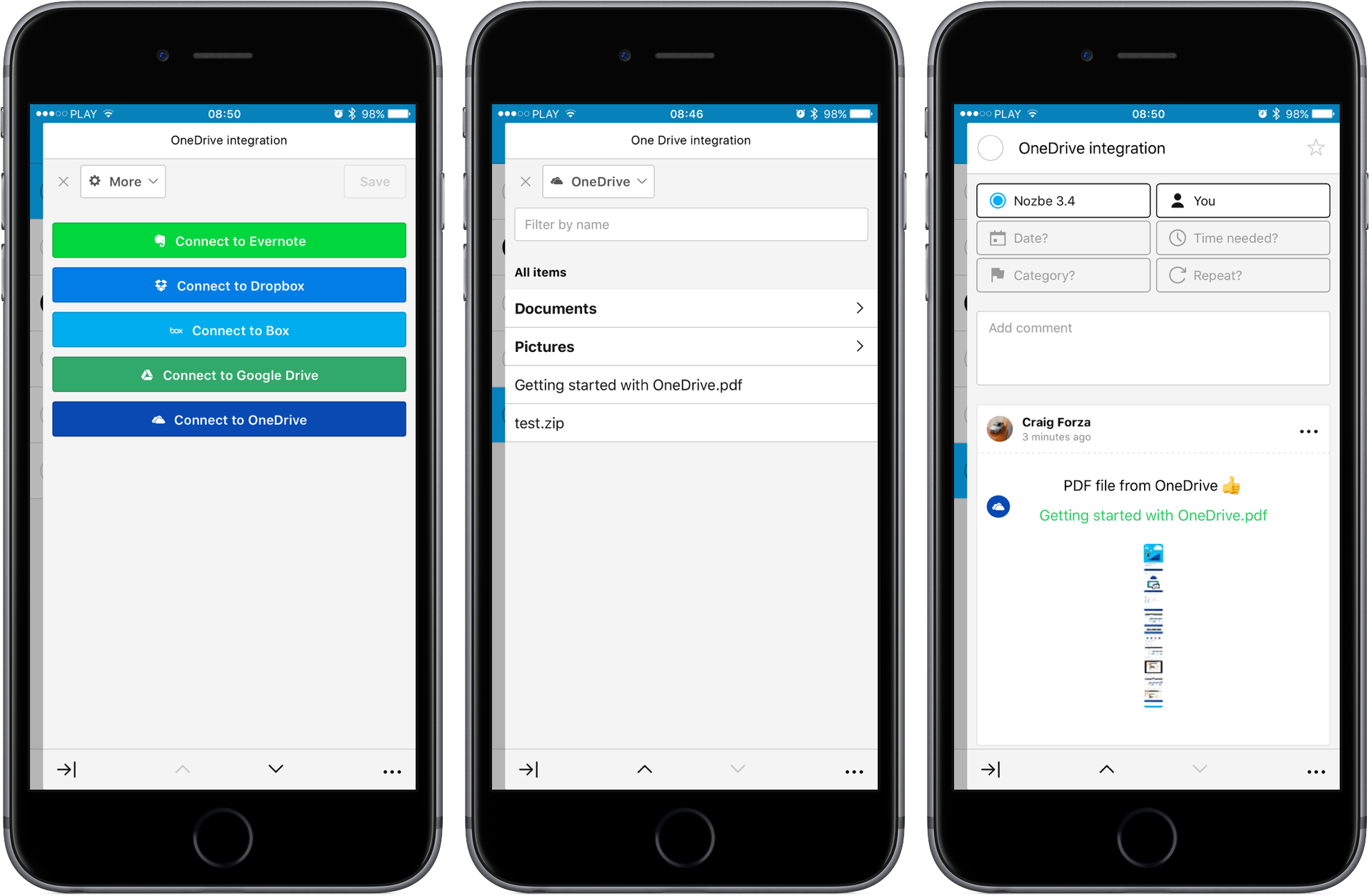 Adding tasks in Google Now - With this feature you can add new tasks to Nozbe handsfree, just with your voice. Just say "Ok Google" and use the command "Add a note." When doing this for the first time you'll have to select Nozbe as an app to add a note with. Dictate your note and that's it! The first line of the note will be used for a task name and the next lines will be added as a comment. Please note that the dictation feature for this command only works in English.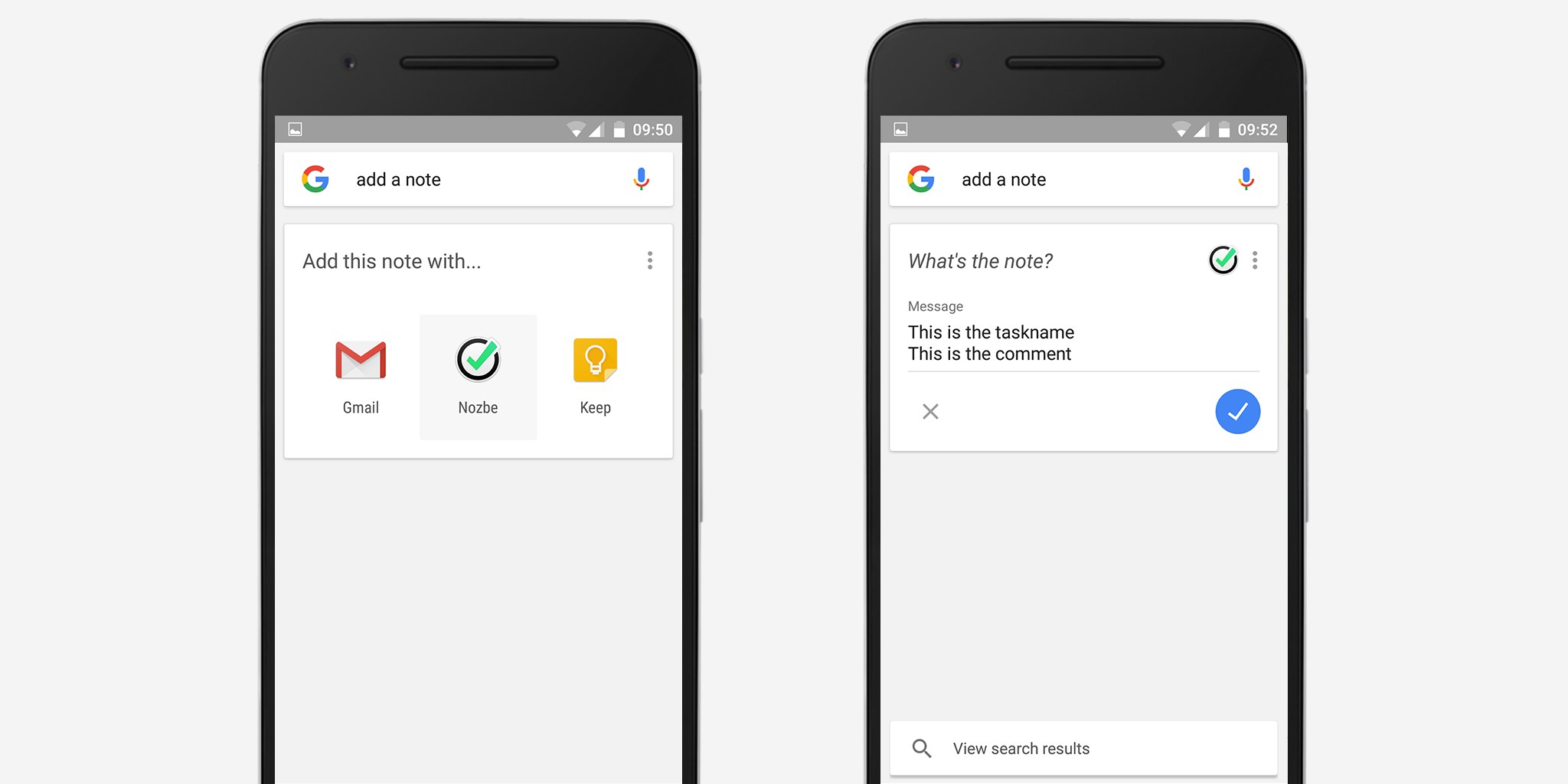 Snooze reminders on iOS - Have you ever had a situation where Nozbe reminded you about a task while you were in the middle of another task or activity? Now on iOS you can quickly snooze (15 min or 1h) such a reminder and go back to finish the task you were working on.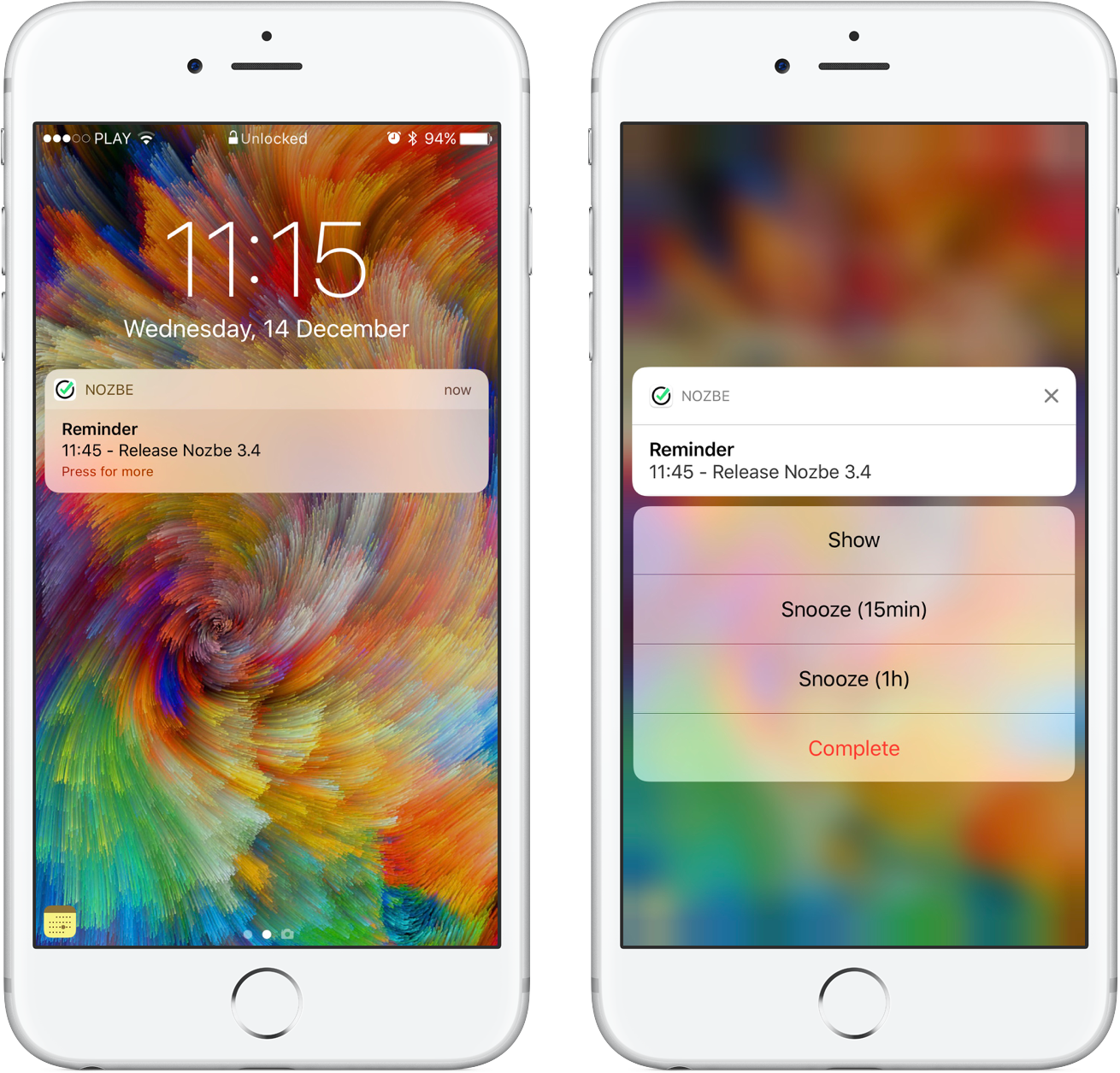 Download Nozbe 3.4 for your platform now!
As always, full Release Notes are available on our Test Blog.
written by Rafał