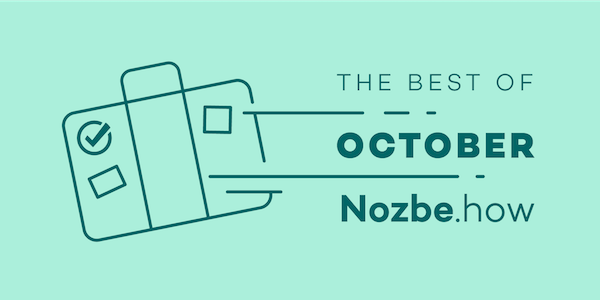 Use the following step-by-step guides to boost your productivity with Gantt charts and make your dream to write a book come true. Adjust our ideas to your needs, apply right away and share them to inspire the others too.
A Gantt chart is a project management tool usually used for two critical stages of the project life cycle: planning and tracking. The charts illustrate the project schedule, with tasks displayed as horizontal bars across a calendar. Learn how to create charts for your projects and use it along with Nozbe to get closer to your goals.
Simply check out this step-by-step template and take control of your personal and even most complex work-related projects.
Many people have a dream to become a published author. Writing a book can be easier than you think if you plan everything well, stay motivated and work regularly.
Here's a template with a good deal of tips on how to get yourself together and write a book.
Create templates and save your time !
One of the basic productivity rules is to do less but do it better, or in other words, don't work more, work smarter. Reinventing the wheel is counterproductive. That's why Nozbe comes with a super-handy feature for recurring stuff: project templates.
Learn how to create a practical template using cool Nozbe features. This is your step-by-step guide!
If you want us to publish your templates on our Nozbe.how website so that it can be used by other members of our productive community - let us know via social media or email