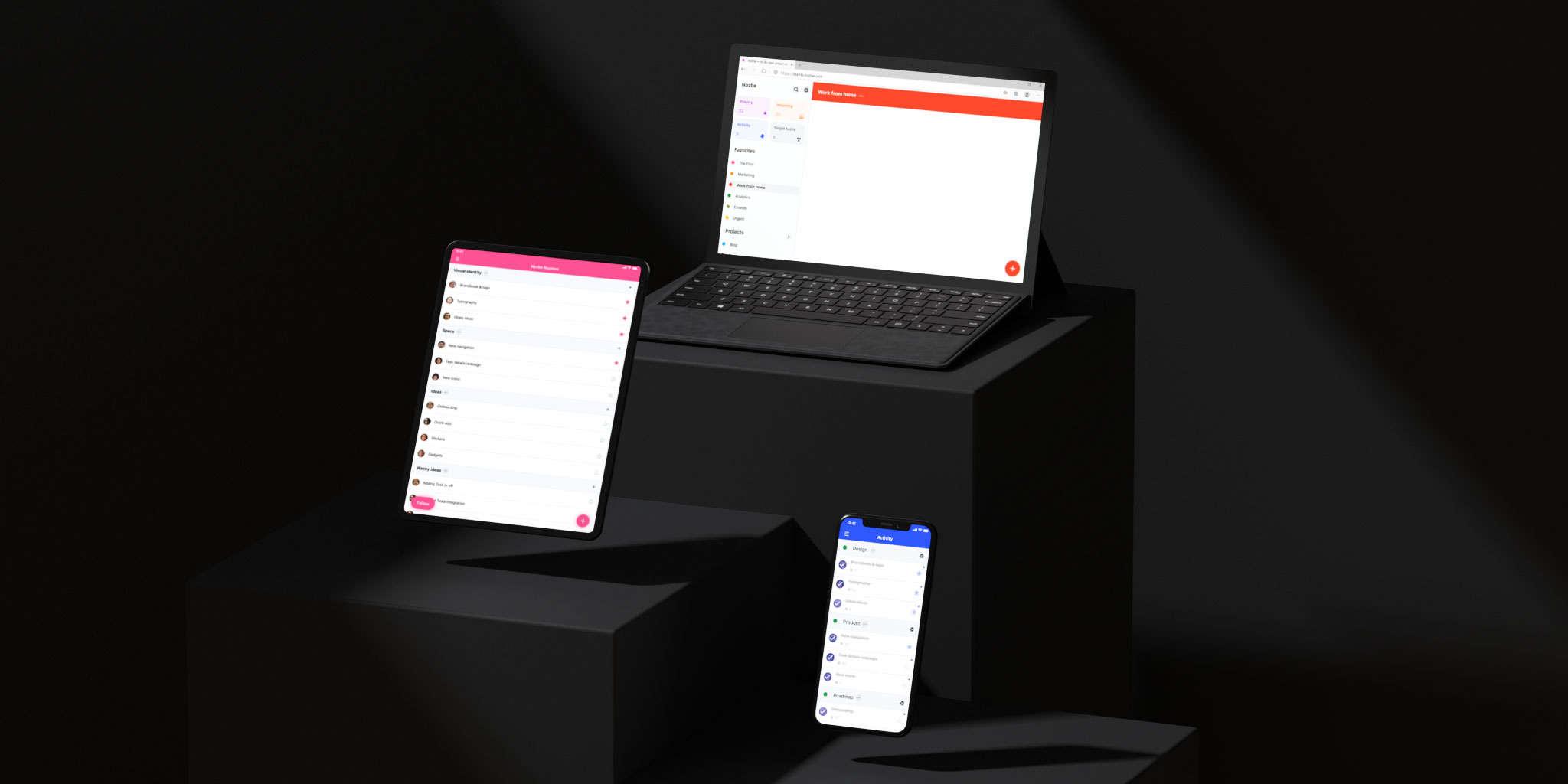 Since the Nozbe launch in March 2020, we've already shipped 33 updates. We keep adding new features, improvements, and fixes almost every week. Let's take a look at the essential Nozbe features we released in recent weeks.
Security first - 2 Factor Authentication 🔐
Our job is to make sure your team's projects and tasks are secure and accessible. It's been so for almost 14 years now. To improve security, we recommend using the 2 Factor Authentication in Nozbe Teams. Go to Settings -> Two-factor authentication to set it up.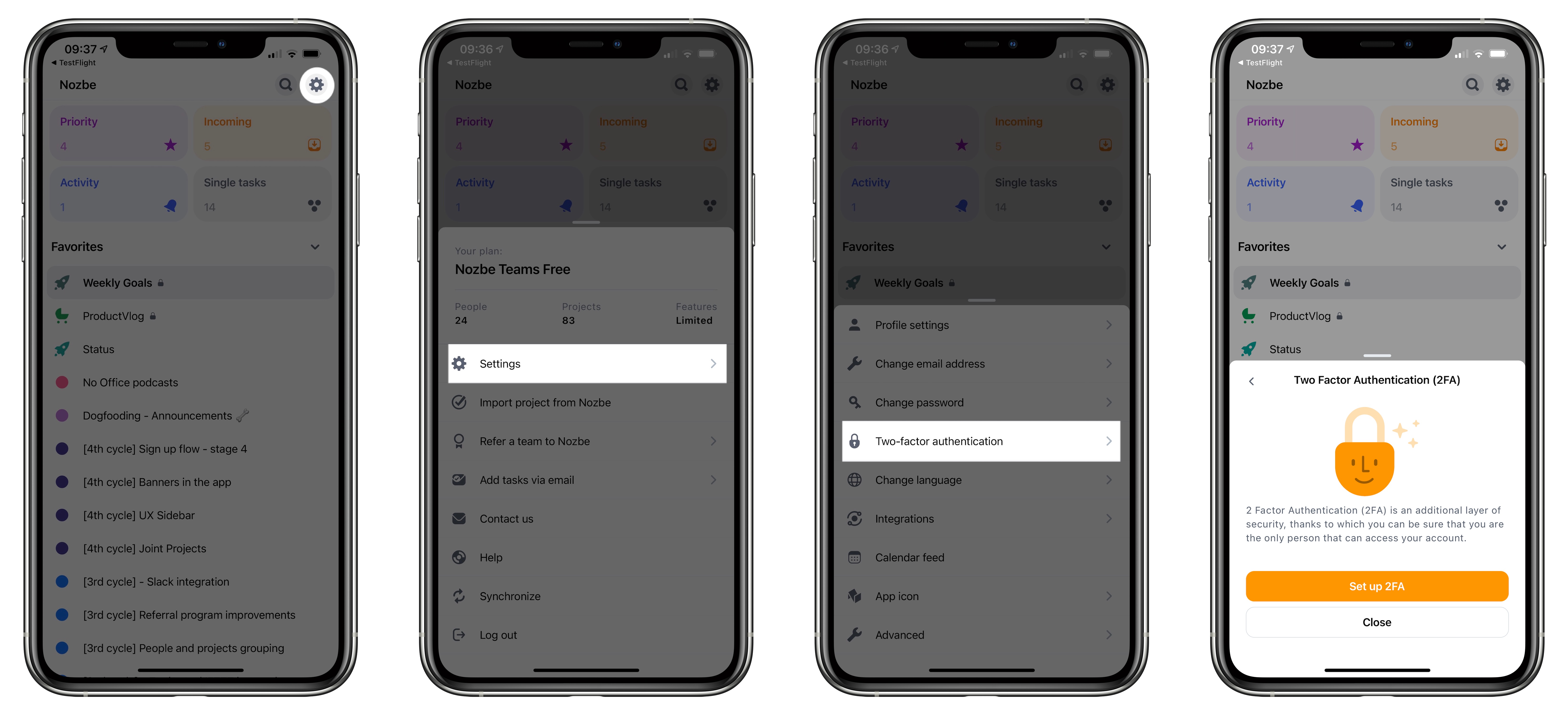 Referral program - earn extra 💵
You can now set up your referral link and a testimonial with your avatar. This way, when people follow your link, they will see your recommendation on the Nozbe website! Check out how to benefit from our Referral Program.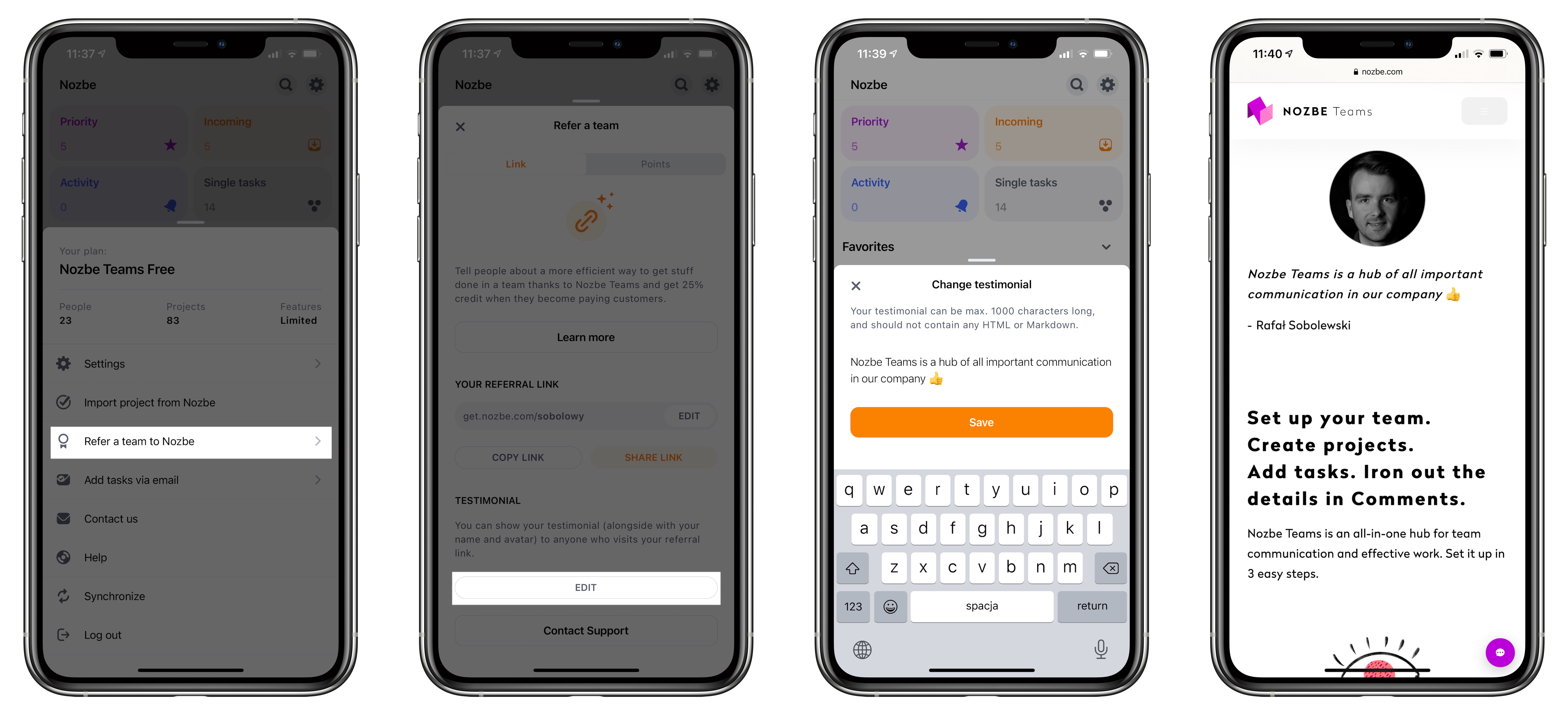 Better navigation for more efficiency 🚀
The sidebar is now even more customizable with collapsing groups. Moreover, on the Web and in the tablet app, you can now hide the whole sidebar. It is great when you need to focus on your Priority tasks and have a deep work time.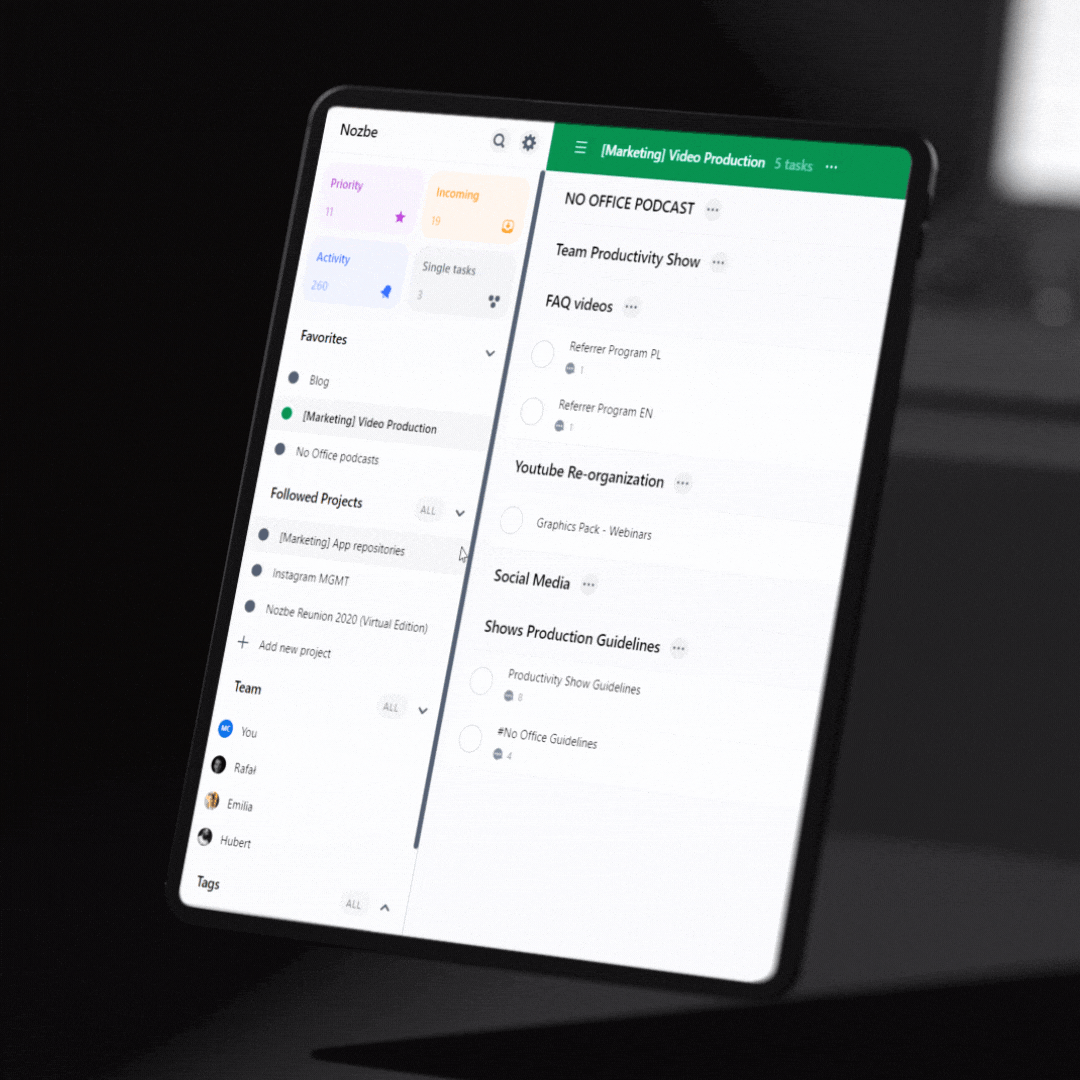 Search in task's comments 🔎
You can now search tasks by what's in their comments. When searching, switch the tab to "Comments" and find the task or comment you are looking for.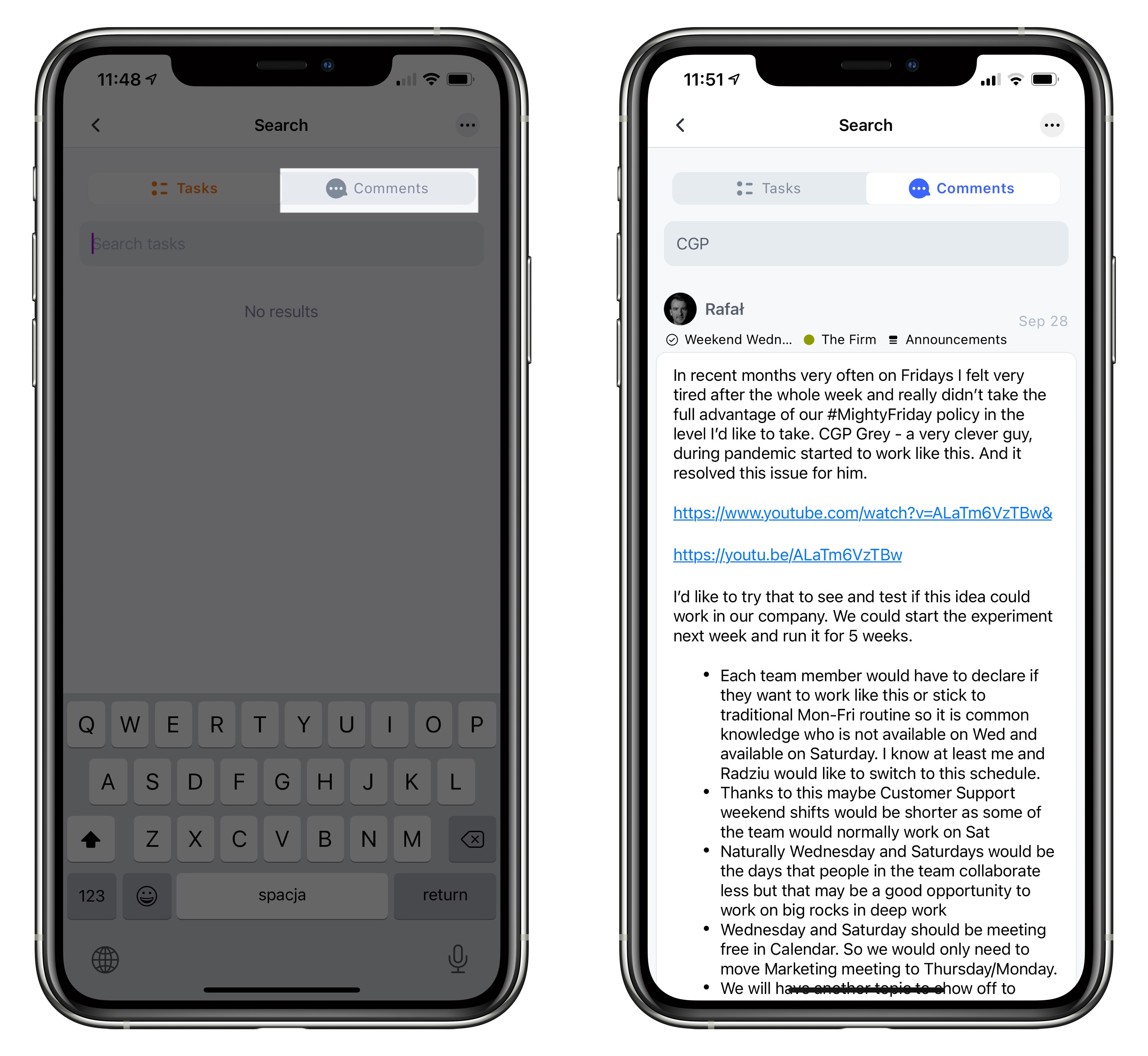 Calendar feed - to keep track of your commitments 📆
Having your tasks with due dates visible in your Calendar may help plan your week during a Weekly Review. With the Calendar feed, you can now generate a URL to subscribe to your calendar app of choice. Just go to Settings -> Calendar Feed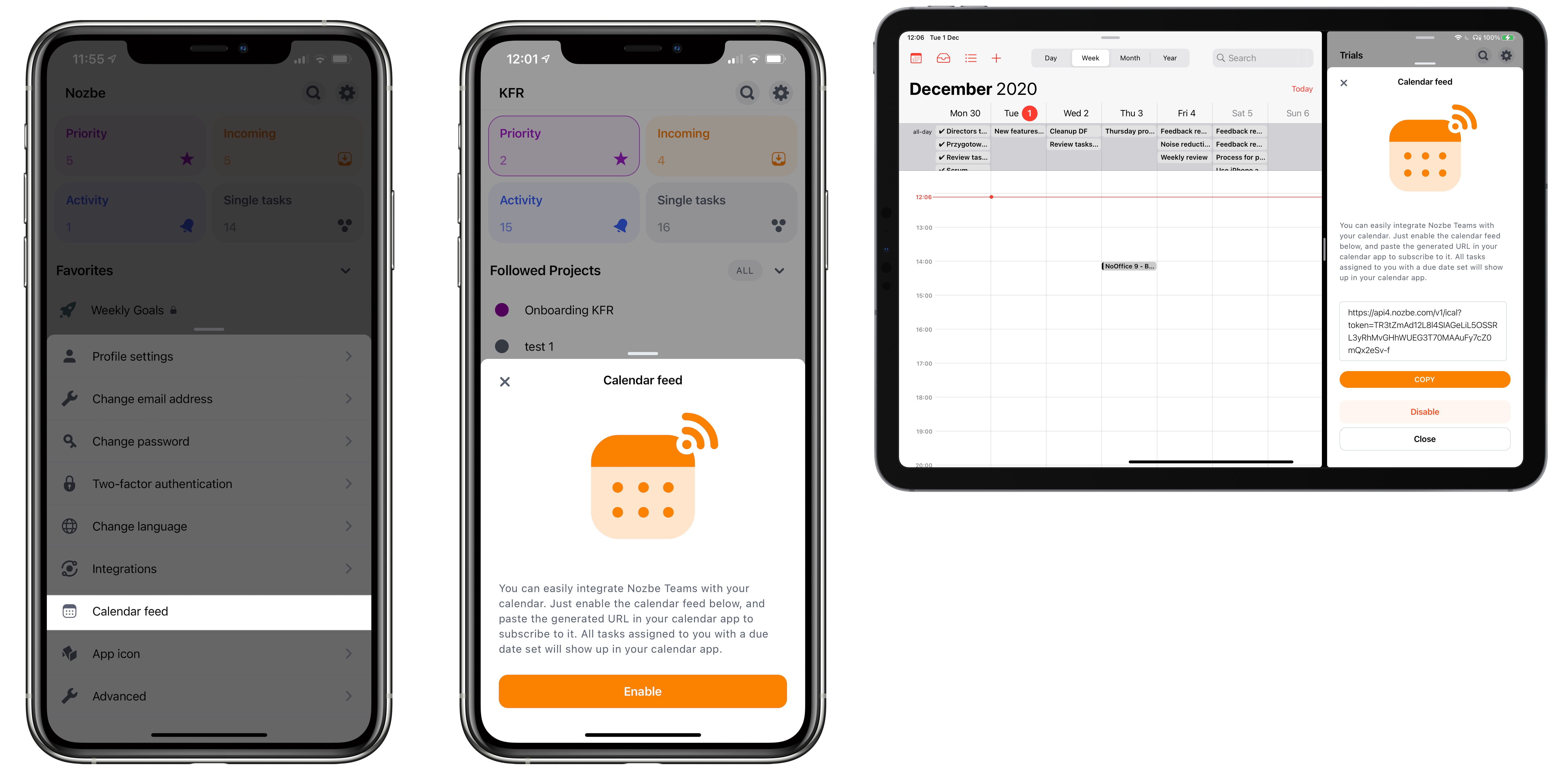 New icons 🎉
Work is fun, and so should be the tools you use. That's why, in the Android and iOS app, you can choose an app icon from 33 beautifully designed icons. Which one is your favorite?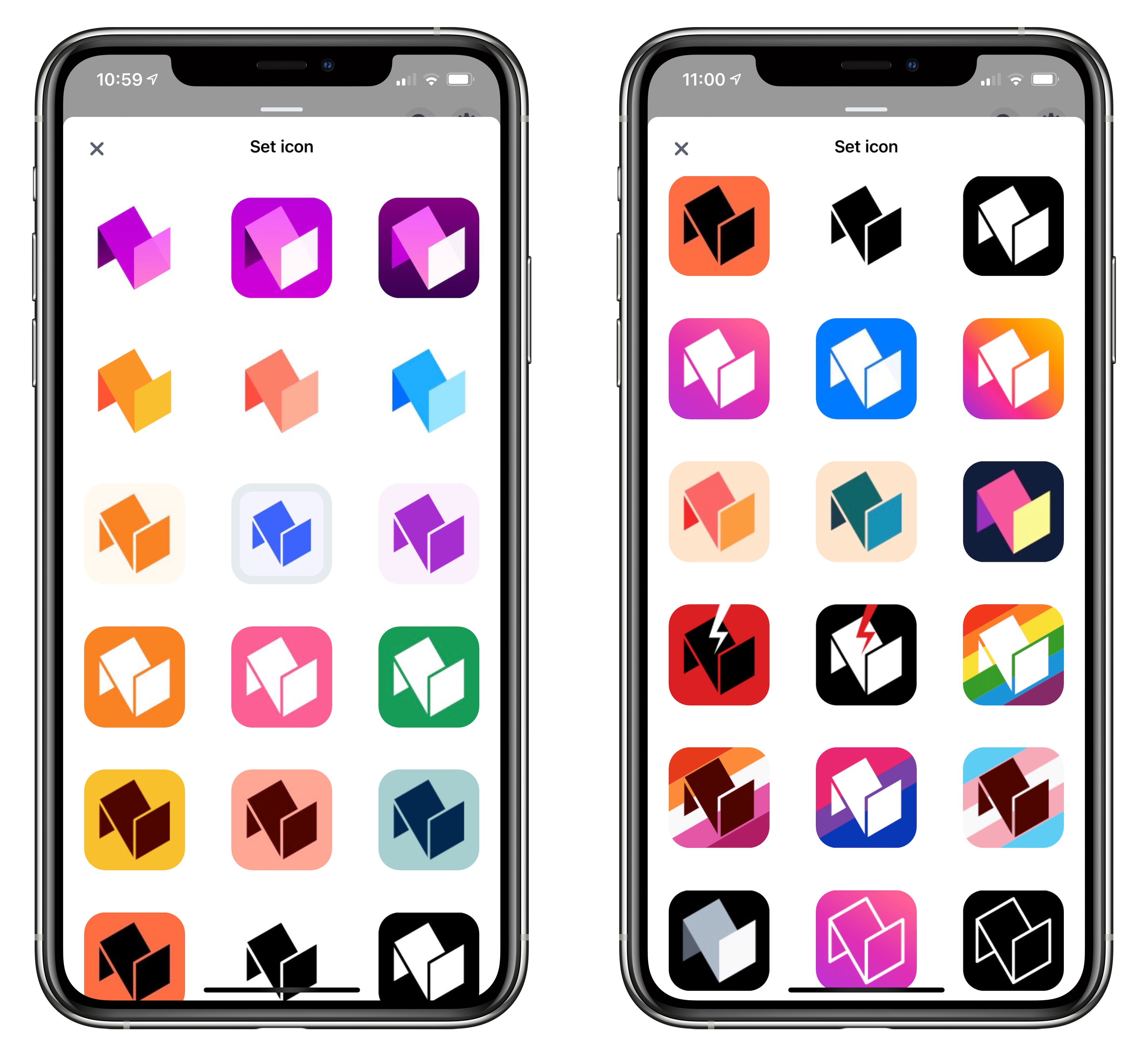 What's next? 📲
First, we'd love to hear your feedback on these additions. How the new features help you improve your team's workflow? What other problems can we help resolve to improve your team collaboration in Nozbe?
We're continuously improving our processes to maintain the cadence of delivering new features every 1-2 weeks to boost your team's productivity.
Here is a little sneak peek at what we are working on now :)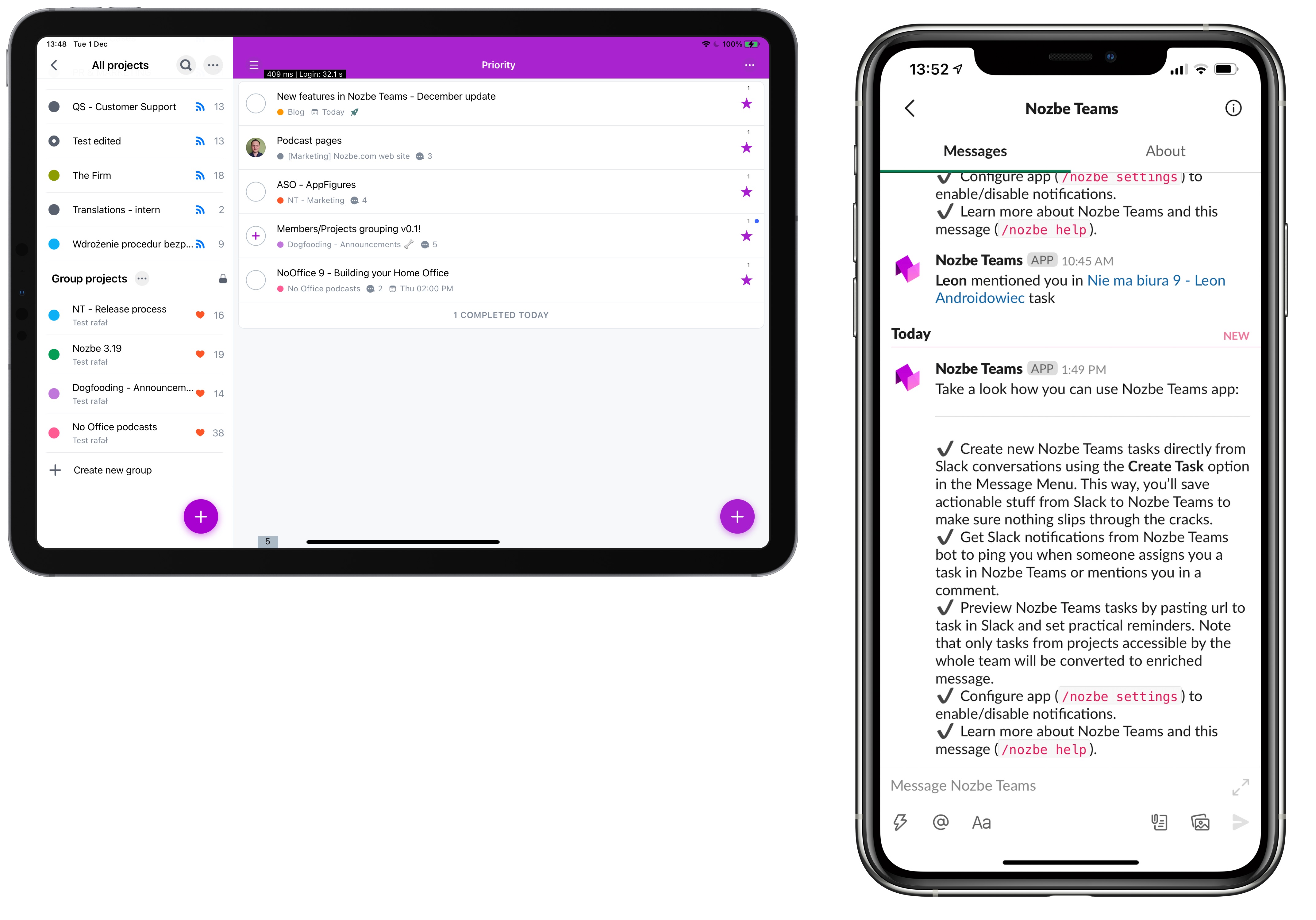 P.S.: Love Nozbe? Please rate our app on Google Play Store or App Store.