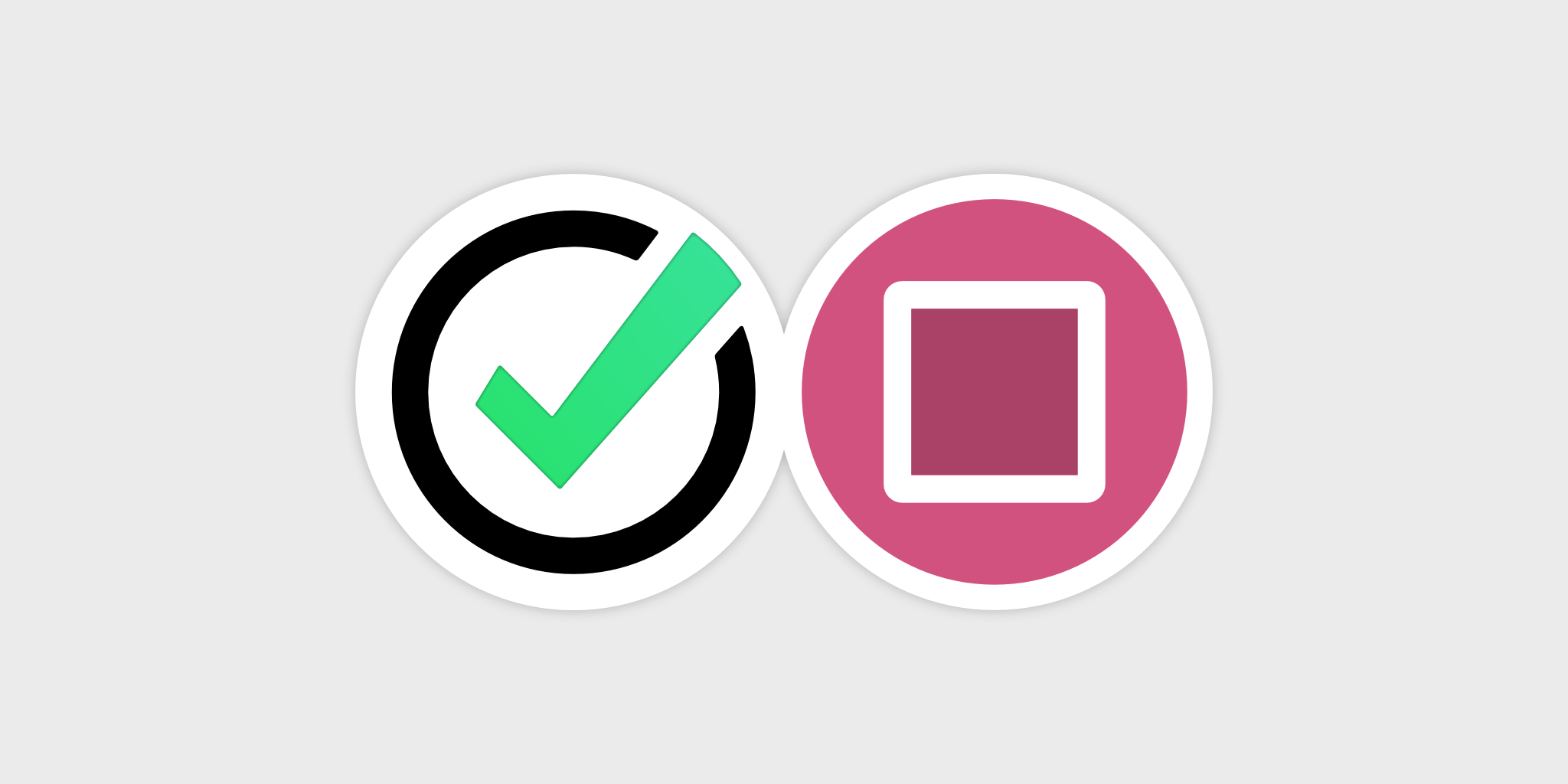 Great news for all time tracking enthusiasts: PomoDone, one of the leading apps on the market, can now track your time spent on tasks! Read how it works and how to get a free month of PomoDone 🙂
The productivity synergy with Nozbe and PomoDone
PomoDone is a combination of two productivity approaches: tracking time of specific tasks (to help you understand better how you work and what you spend your time on) and optimizing the workflow with the Pomodoro Technique.
(If you, by a complete and weird accident, haven't heard about it yet, check out our Nozbe.how template and watch the "Ask Michael" episode that covers the topic.)
This way you can add to your productivity system a new level of control and focus: not only will you have a full view of things to do, but also you will know how to organize them in your schedule.
Why should you integrate PomoDone with Nozbe
There are a couple of serious reasons to do this:
Relate your tasks to time spent on them. Although you can pick a time-needed in Nozbe, it doesn't tell you how much time you really invested to get a task done. With PomoDone, you know exactly what consumes your precious hours.
You can choose projects to track. PomoDone knows that you don't have to track everything; pick only those projects that are time (or money) related.
What gets done will be marked as done. PomoDone can mark a task as done on your behalf if you turn it on in PomoDone's settings.
The common value of mobility and availability. Both Nozbe and PomoDone are available on multiple platforms and devices, as well as via a web browser.
If you want to learn how to integrate PomoDone and Nozbe, follow instructions from the PomoDone page.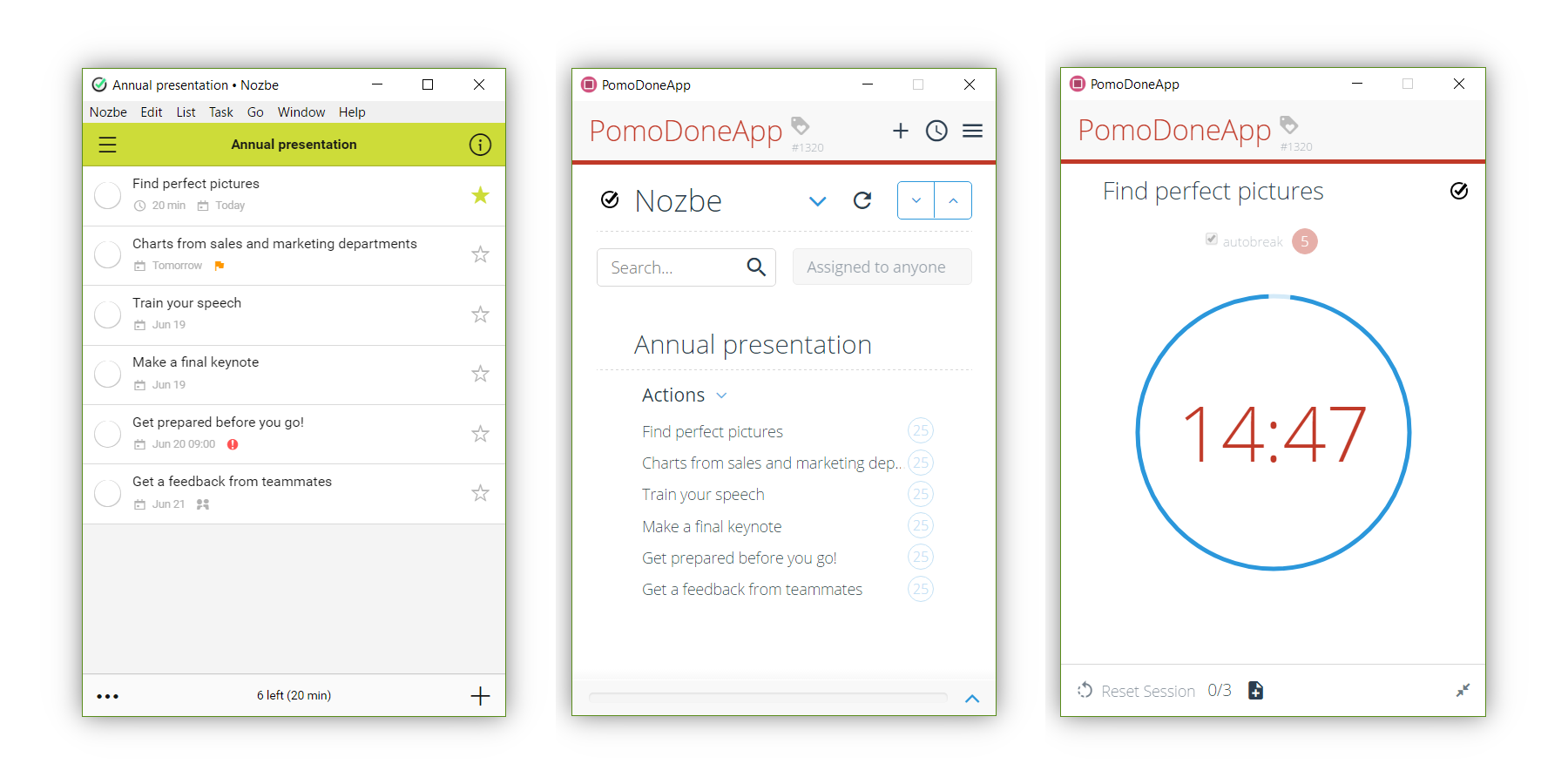 Special offer from PomoDone
There is much to celebrate every time two productivity-oriented apps start working together!
Now you can get 10% off PomoDone for Nozbe users. Enjoy and stay productive! 🙂