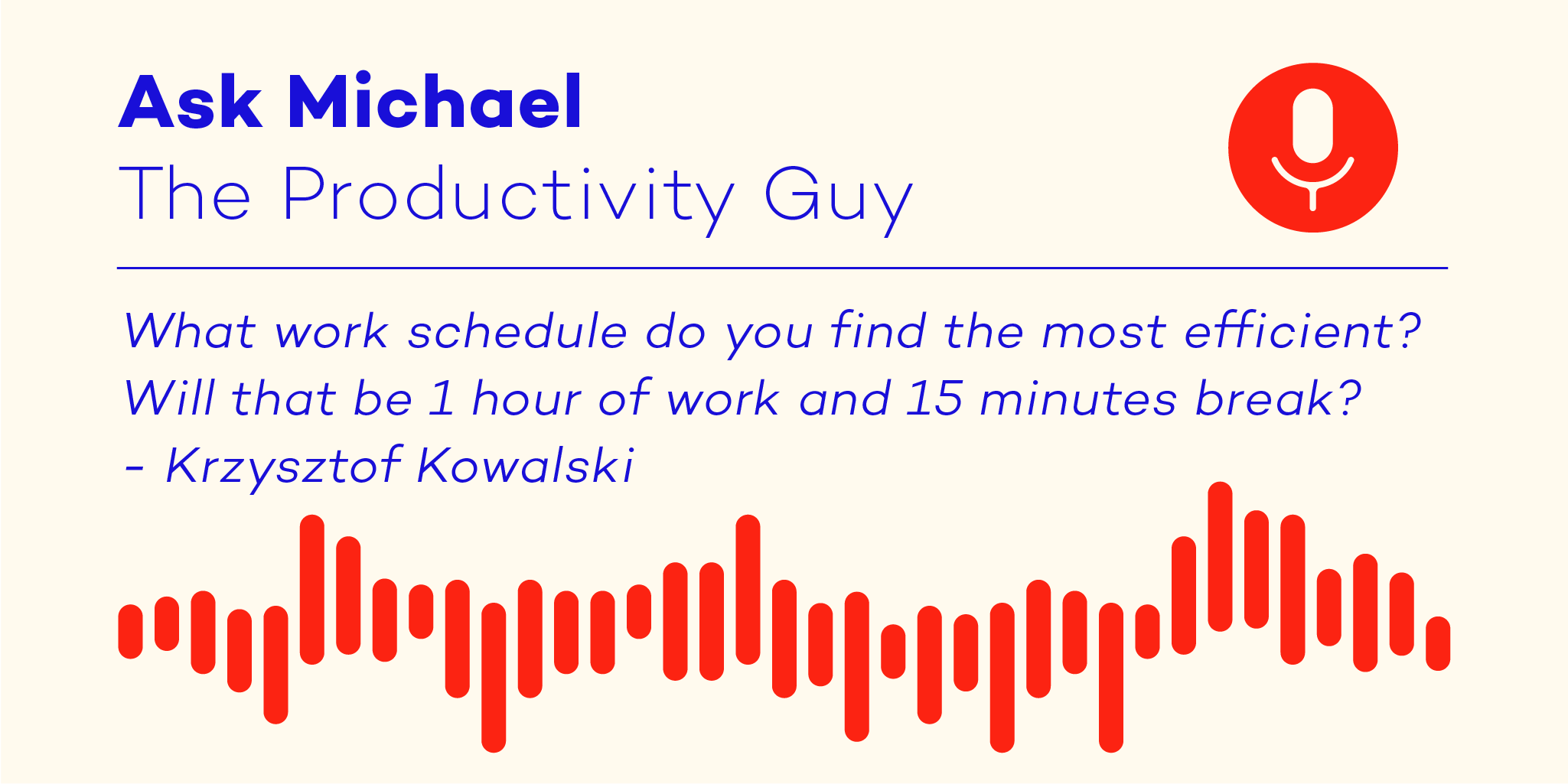 Is Pomodoro effective? What are the alternatives? That's all in today's episode of "Ask Michael"!
It's hard to keep a stable pace of work for the whole day. That's why it's so crucial to carefully manage your energy and find the best rhythm for you.
The Pomodoro Technique is one of the most popular systems for scheduling your work day. It is comprised of 25 minutes of work ("pomodoro") and then 5 minutes of break. After every 4 pomodoros, you get a longer break – it's that simple (but I strongly encourage you to check out our Nozbe.how template for more detailed instructions).
Recently, Michael outlined his "2-hour rule" as a companion to David Allen's 2-minute rule.
The possibilities are endless! Watch the episode to see Michael's point of view:
➡ How do you organize your day? Let us know in a comment!
Related resources:
🔔 Please subscribe to our YouTube channel or podcast feed to be notified of new episodes.
---
"Ask Michael - The Productivity Guy" is a weekly series of short videos with Michael. We gather dozens of questions from users, then we choose the best of them. Now Michael is answering them every Monday.