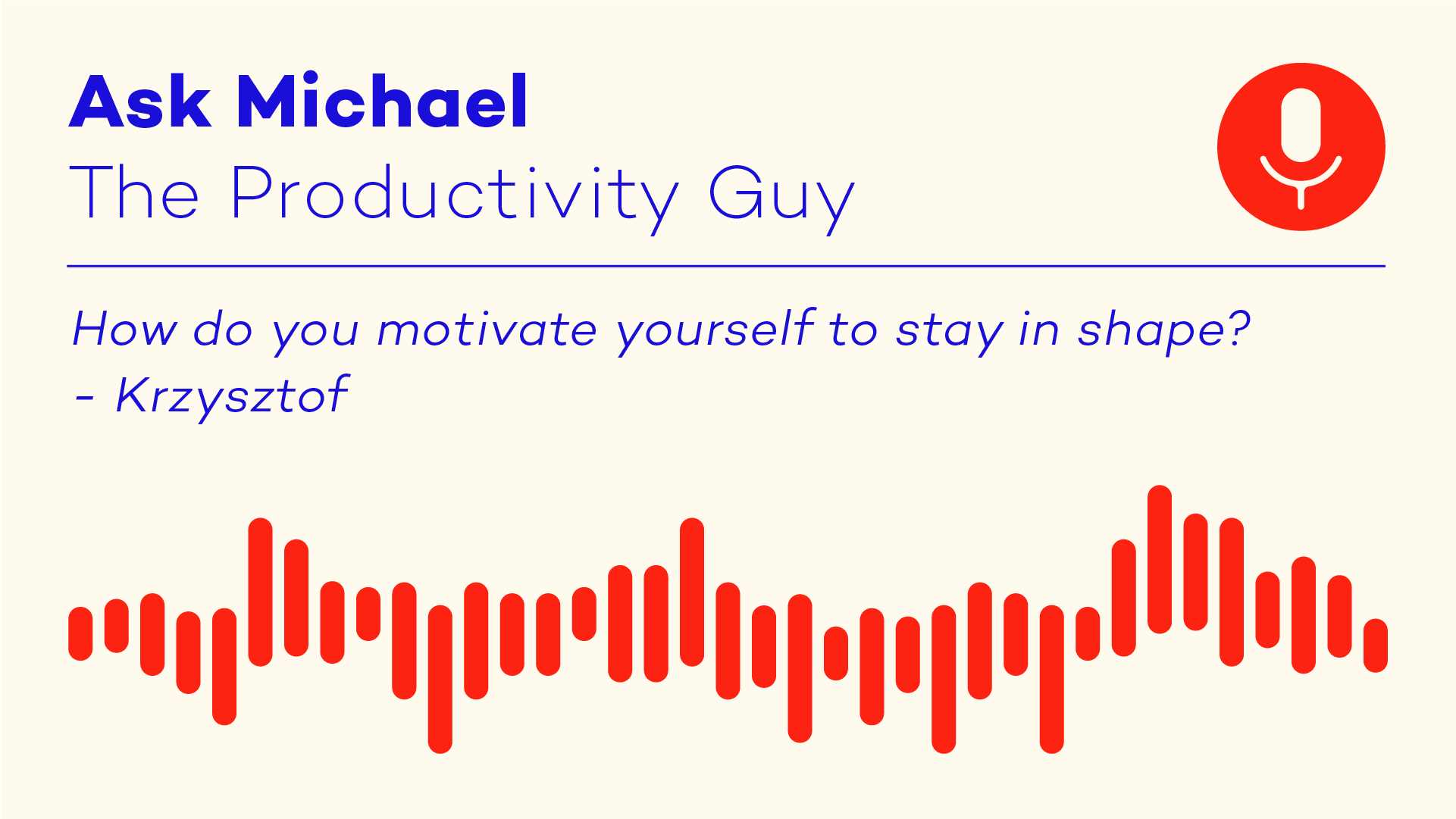 In the last episode of this season, Michael offers advice on how to maintain a healthy life despite being busy with work and responsibilities. It's totally worth it to follow!
Michael wasn't always in good shape. His current state is a testament to his consistency, his regular training and his attitude to stay fit and in good health.
But being in top shape isn't something you can reach and then forget about; it is constant work. Unless you have perfect metabolism, sooner or later, it will demand effort.
What does Michael bring to this discussion? Watch the episode:
➡ What do you do for your health and body? Let us know in a comment!
Related resources:
🔔 Please subscribe to our YouTube channel or podcast feed to be notified of new episodes.
---
"Ask Michael - The Productivity Guy" is a weekly series of short videos with Michael. We gather dozens of questions from users, then we choose the best of them. Now Michael is answering them every Monday.