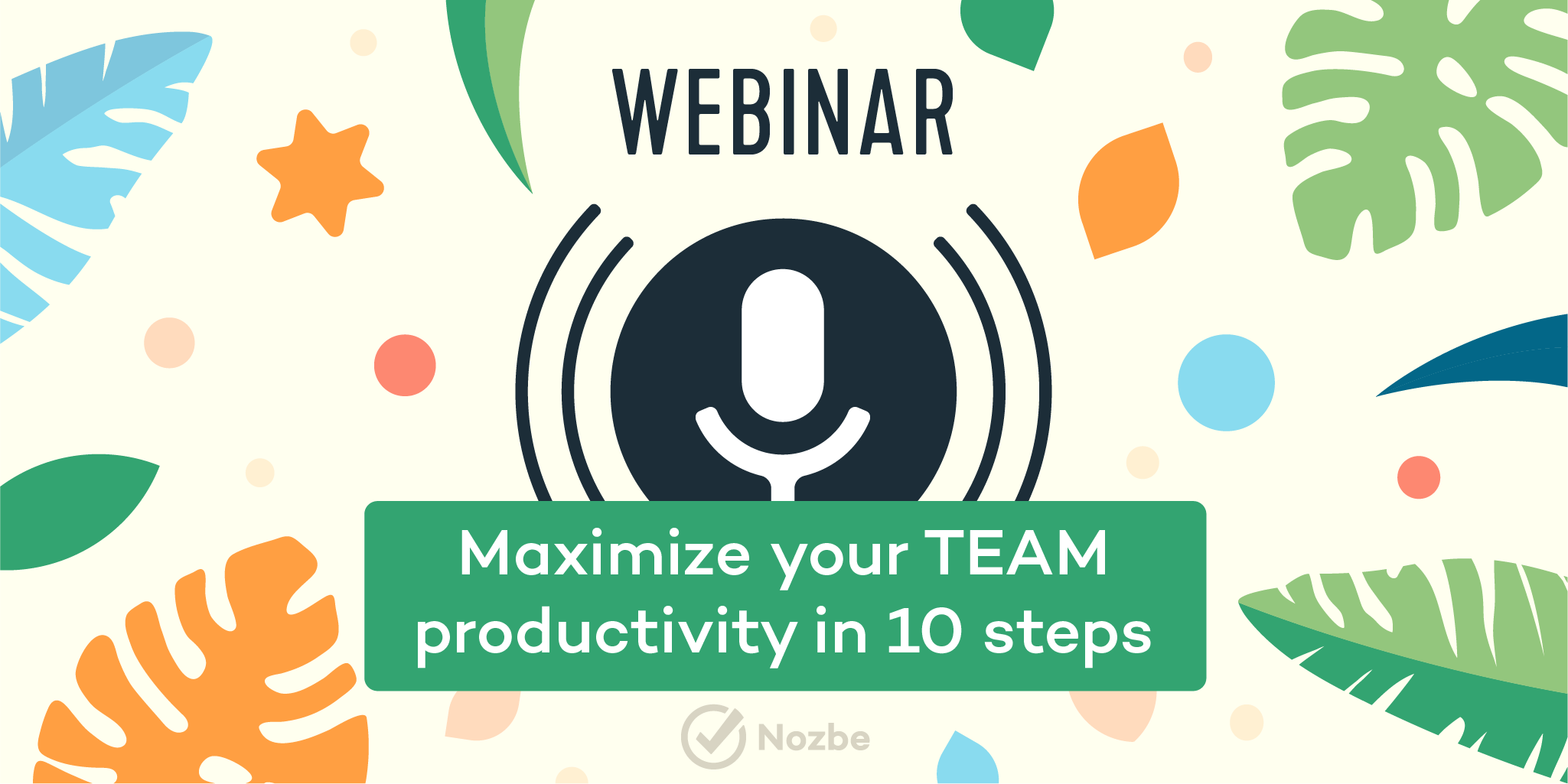 Join us next week on our free webinar and maximize your team productivity in 10 easy steps!
This month the Nozbe team and I are going to focus on 10 practical productivity tips for boosting your TEAM productivity. If you want to learn new ways to use Nozbe with your team that will help you get even more done, this webinar is for you!
When? Thursday, May 18, 2017
10 AM PST (San Francisco)
1 PM EST (New York)
6 PM GMT (London)
7 PM CET (Paris, Madrid, Berlin)
Only 500 seats are available so make sure to book yours!
Goran Kasun: "Nozbe is the best thing that has happened to me in years. Now that I found what I need, maybe I'll finally get some work done since I can stop looking for the right app :-)"
Want to join Goran and other Nozbe users and discuss our latest productivity tips and tricks?