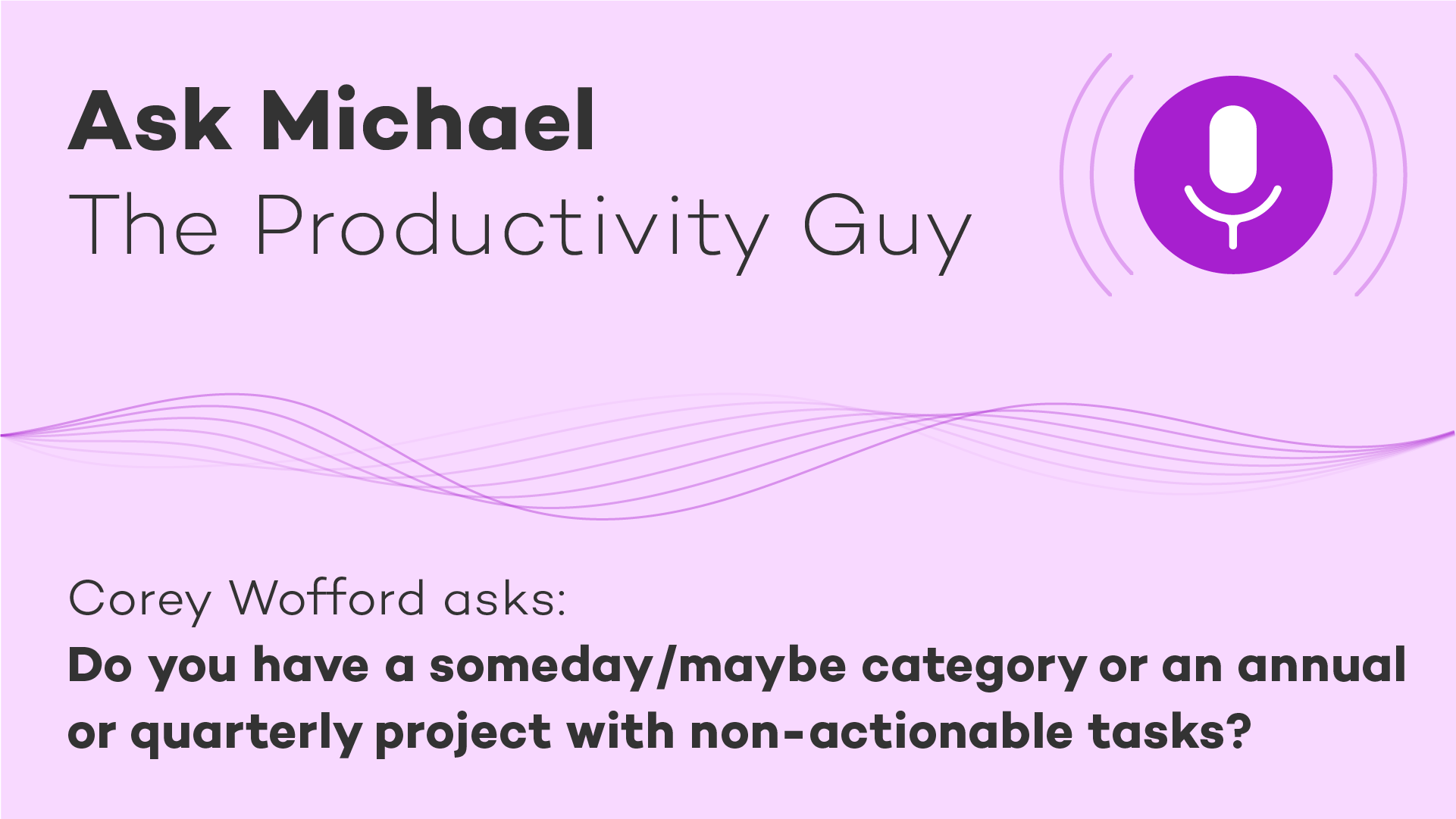 Don't throw out any new ideas. When the time is right, some of them may grow up.
If you read Michael's blog or listen to his podcast, you know that he is a huge fan of Greg McKeown's "Essentialism." It influences the way he manages the company, makes decisions, and chooses his next actions. It can be summarized in one sentence: do less, but better.
At the same time, his mind produces lots of ideas. More than he can put into action. That's why his ideas need their own home. In Nozbe, of course.
Watch now to see how Michael deals with new ideas and reviews them:
How do you find these tips? Are you going to follow them? Leave a comment below!
Please subscribe to our YouTube channel or podcast feed to be notified about new episodes.
Related resources:
"Ask Michael - the Productivity Guy" is a weekly series of short videos with Michael. We gathered dozens of questions from users, then we chose the best of them. Now Michael is answering them every Monday.