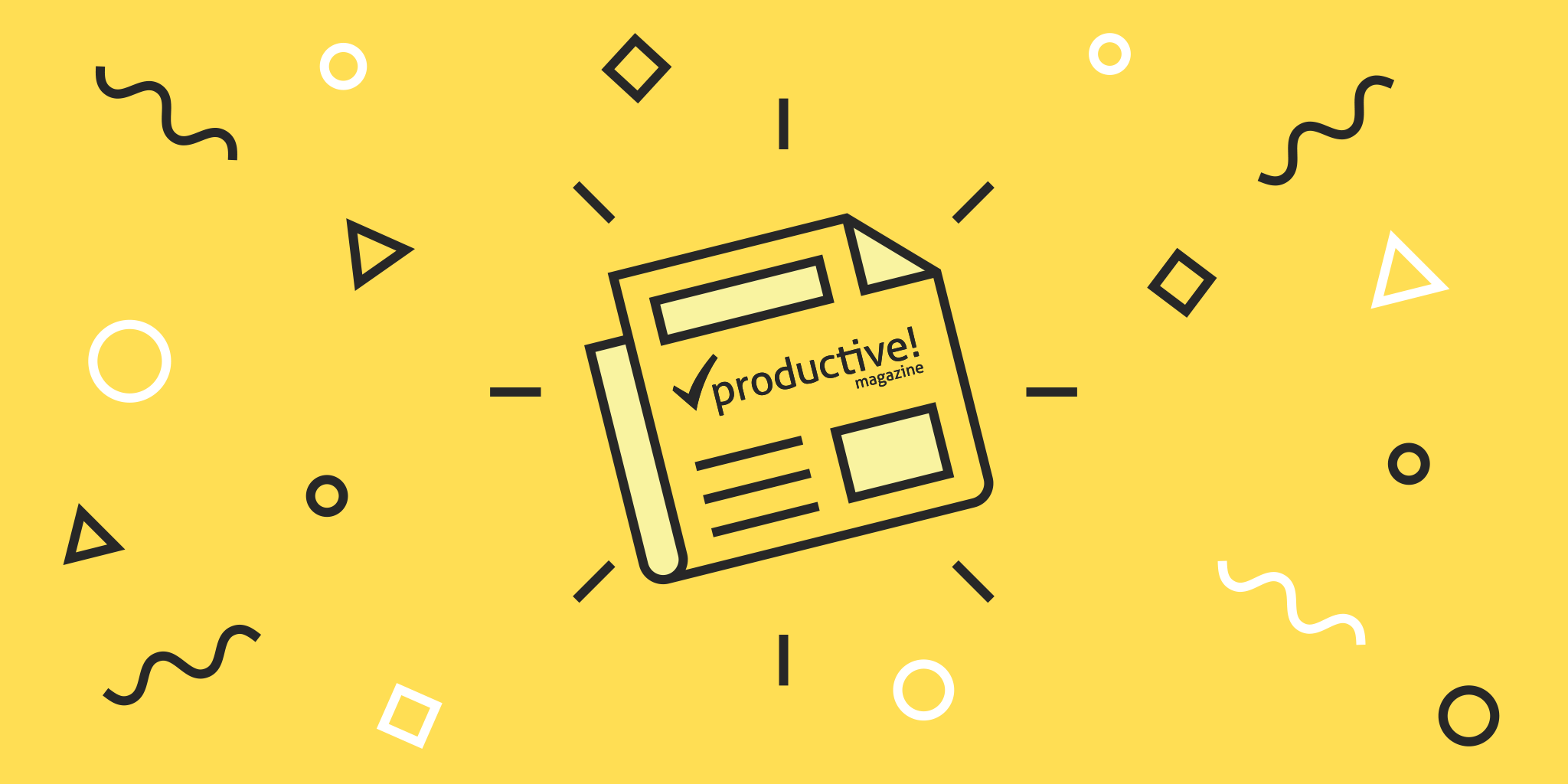 Productive! Magazine is a regular dose of inspiring, practical and timeless articles written by the best productivity experts on the Internet. Over the years, it has given Nozbe users much inspriation and aid in their day-to-day work.
It seems that none of the material found therein has depreciated over time. Therefore, we have concluded to create a compilation of 5 really interesting articles along with accompanying Nozbe.how templates to let you implement the advice they offer right away :-)
How to delegate if you do not have staff
Michael Hyatt is one of world's most prominent productivity experts and he has graced Productive! Magazine with his materials several times. One of the most interesting and useful of his articles is to be found in No.4.
"How to delegate if you do not have staff" is a material for those who do have much at hand, but do not really employ anyone else. It tips you on tricks and ways to deal with daily overload of work and reach out for aid in case of need.
We feel it will come in very useful to pretty much anyone, not just its target group, as even when you do have staff, delegation is one of key aspects in being able to deal with.
To aid you further, we have created a template based on this material.

Regain over 40% of your work-time
In No.29 Producitve! Magazine we find an article by Tomas Paulik. None can strech their 24 hours, but the trick is to save off it as much as you can. Tomas spills to us the beans on how to track our activities through the day and how to cut out unneeded and organize to save minutes; and on top of it all to set good habtis and boundries at work. We hope this template will be of use to you on the way to recovering your 40%.

How to manage your procrastination
Procrastination seems to be the plaque of our times. It's prominent enough issue to generate tons of materials written all over the world on the subject. Productive! Magazine No.20 also fell 'a victim of that trend' and offers us a wonderful tips in an article by Gonçalo Gil Mata.
Gonçalo says in it something that most will avoid telling you: "Make sure you're not chasing some artificial notion of supposed "success" you bought from society through TV, movies, ads, and so on. Follow your internal notion of what is aligned with your core values, and everything will flow much better."

Make your meetings more effective
Working involves meetings. Most of them are simply done wrong and at least one (or more) involved in them people can feel they are simply a waste of time. Laura Stack offers us some ways to "Retool your meetings to make them more effective".
She begins with stating "Working on slashing the time you spend in meetings offers an excellent way for you to free up more time for your profitable, productive work…" and we summed them up for you in this template.
Our work is closely related to our private life and health. Therefore, it is not only essential to work on organizing the work itself, but not to forget our bodies and proper care for them.

3 reasons why exercising will boost your time management skills
Excercising is the basics. It lowers stress, boosts energy and helps yourself to discipline. Those are precisely the three points raised by Peter Banerjea in his article: "3 reasons why exercising will boost your time management skills".
Peter argues us to "Adding exercise to your To-do list can actually be one of the best productive decisions you take. Start from tomorrow!" Why not do it with our template?

7 ways to put your family first
Last but not least we would like to offer you a read from Mike St.Pierre found in Productive! Magazine no.14. Work may be the means of providing for our living, yet what majority of us cares the most for is our family.
Mike attempts to tip us on some ways [to put the family first][fami.] He has complied a list of 7 things you can do on a daily basis that do not take much time or effort but can boost your family life even under the most hectic and demanding work schedule.
You can use the Nozbe.how template we have prepared to make Mike's article even more actionable and make sure you put his advice into effect.

We hope all of these ideas, templates and materials will help you all in the daily life.
PS. We are curious about which of the articles you found most inspiring and helpful. Please share your thoughs and ideas in the comments for mutual benefit of the community! Thanks!