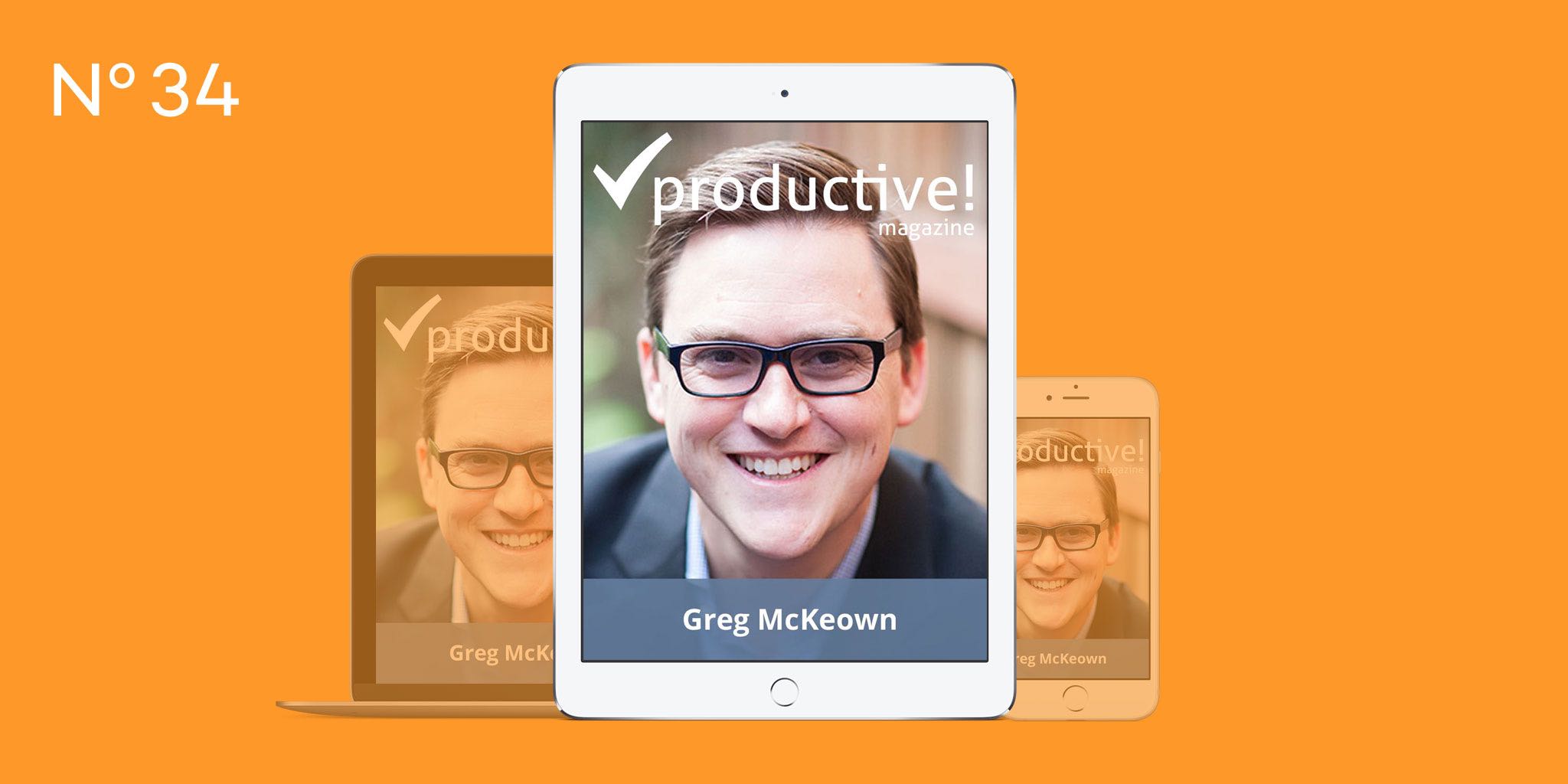 Here comes Productive! Magazine no.34 - the latest and the last issue of our periodical.
The reason we stop working on our magazine (that have been on-line for more than 8 years) is… essentialism :-) Michael, our Editor in Chief, explains his decision in details in his article that you will find inside this edition.
Interview with Greg McKeown
The special guest of issue no.34 is none other than Greg McKeown, the author of the New York Times bestseller, "Essentialism: The Disciplined Pursuit of Less".