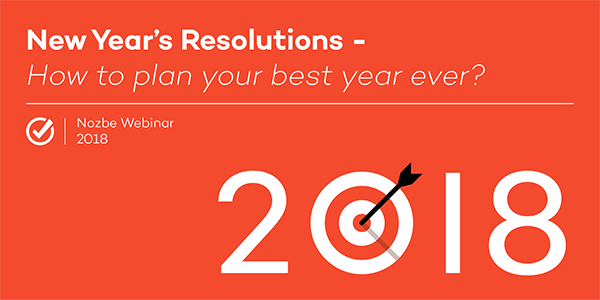 Wow! And here we are in 2018! Time flies, and that's why we are constantly learning how not to waste it! Let's start with planning our new year's resolutions, setting big goals and following productive routines. Join Michael's upcoming webinar, and make 2018 the best year ever!
Sign up now!
January is a good month for planning, introducing changes and building new habits that will help you get things done and avoid procrastination. And while that's essential, it is equally important to stick with everything you introduce.
On Wednesday, January 10th, 2018, Michael and the rest of the Nozbe team will be happy to share some practical tips on setting new year's goals – and keeping them!
Webinar: New Year's Resolutions - How to plan your best year ever
Join us on Wednesday, January 10th, 2018, and start this year strong!