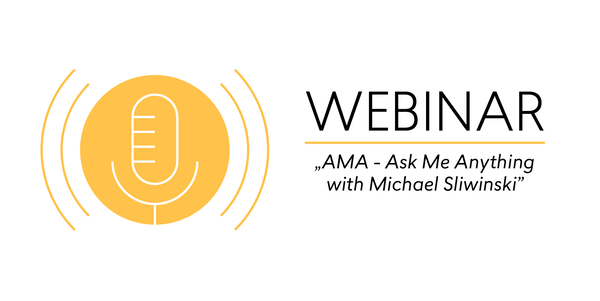 After the amazing success of our previous productivity webinars, we decided to do another one next week and give you a chance to AMA - Ask Me Anything!
Leave a comment below or send us email (questions@nozbe.com) with your question! I'll choose the best ones and answer them on the webinar as well as give you a chance to ask your questions live!
The webinar will take place next Thursday, August 11 at:
10am PDT - Los Angeles, San Francisco
11am MDT - Denver
12pm CDT - Chicago, Nashville
1pm EDT - New York
18:00 (6pm) GMT - London
19:00 CET - Madrid, Paris, Warsaw
Sign up NOW, seats are limited
This will be our best webinar yet - my favorite part of each webinar is the Q&A segment so this one will be all about answering your questions.
P.S. Nozbe 3.2 is coming very soon
We've released the last RC (Release Candidate) of Nozbe 3.2 which means that, in just a few days, you'll be able to get the latest version officially from our website and app stores. But if you're brave enough and can't wait, you can get our pre-release version from our test blog. Enjoy lots of visual improvements and check out the new "quick add" for Mac.