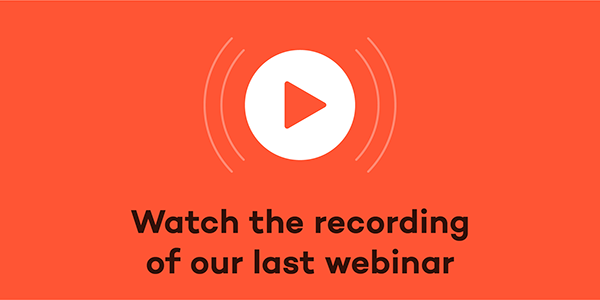 If so - we have a surprise for you! And if you took part in the live session but would like to watch it again - we've got something for you, too!
Here is the recording of the webinar that Michael ran on April 6. The CEO of Nozbe focused on 10 practical productivity tips inspired by his "10 Steps to Ultimate Productivity Course." He presented some great new insights, new examples, and super-practical ways to use Nozbe to get even more done.
Although hundreds of people attended the webinar live, we got plenty of emails from people asking if they could watch a recording of Michael's presentation and the Q&A session where he answered many questions about productivity in general as well as how to use Nozbe. Here is the video:
Past webinars
If you liked this webinar you might also want to watch our previous sessions. Each one is a fantastic source of productivity-related advice. The guidelines we provide are not just useless theory - each webinar is full of practical tips & tricks based on our own experience.
Upcoming webinars
Please stay tuned - we organize webinars regularly! Follow the Nozbe blog, Twitter and Facebook to get notified and be able to sign up for future sessions.