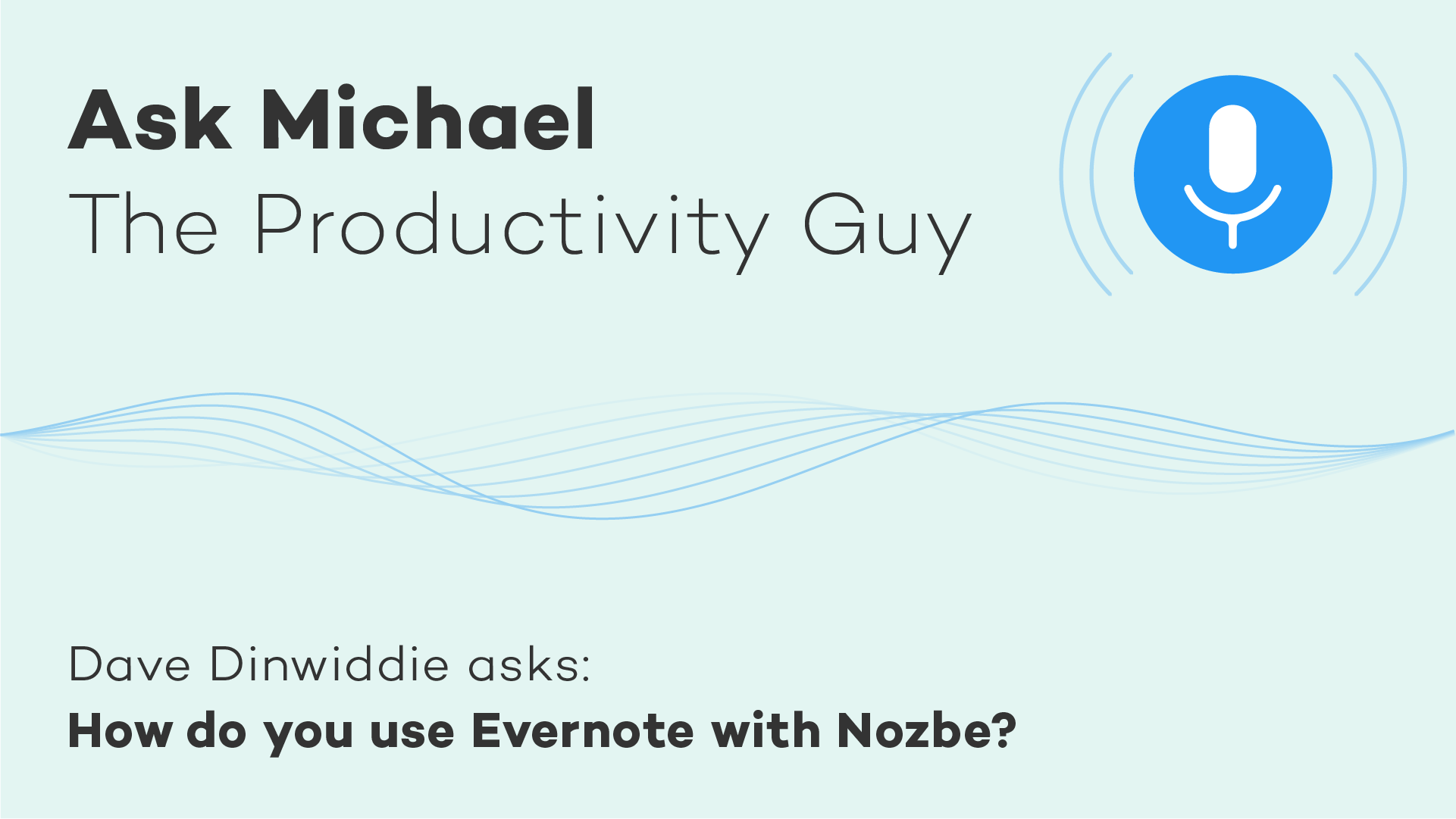 After a short break, Michael is pleased to introduce the second season of his YouTube Show! Today he talks about how to use Evernote on a daily basis.
We were so happy to have you here for the first season of "Ask Michael". We hope it was a great productivity booster for you! As Michael got astonishing feedback, he's very eager to go on answering your questions about productivity and life hacks.
The first topic in this new season is Evernote and real-life examples of linking it with Nozbe. Michael is very experienced in that matter – he's been an Evernote user since 2009. So, without further ado, let's move on to today's episode – watch now!
Don't hesitate to leave a comment below with your feedback and your questions. We're curious about how you find the show :)
Please subscribe to our YouTube channel or podcast feed to be notified about new episodes.
Related resources:
"Ask Michael - the Productivity Guy" is a weekly series of short videos with Michael. We gathered dozens of questions from users, then we chose the best of them. Now Michael is answering them every Monday.