Thursday, May 12
Just a friendly reminder that if you want to get 3 BONUS MONTHS of Nozbe, it's now or never. The offer expires tomorrow midnight!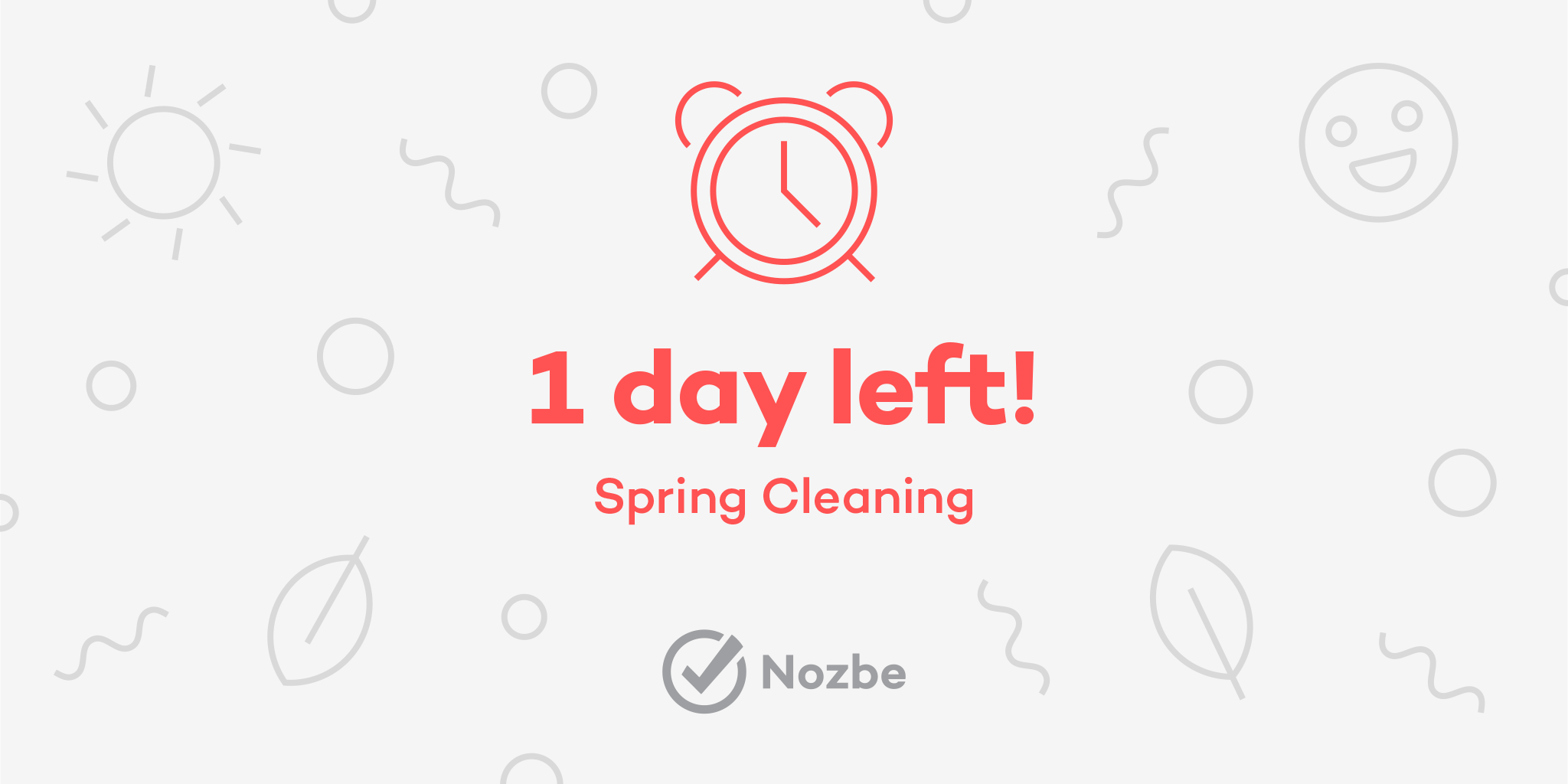 Last chance to join these productive people:
I love Nozbe, both the desktop and mobile versions are intuitive, aesthetically pleasing, and easy to use. - T.
I've been looking for a good way to manage my to-do list, goals, priorities, etc. I tried my hand at Evernote for those things and for me it didn't work. Like Michael Hyatt, Evernote is my digital brain. Anything I need to remember goes in there, but it doesn't help me track progress like this app. - J.
I love Nozbe. Intuitive interface, clear tracking tools and a great way to share tasks with my team! - C.
Any questions? We're here to help!
It's hard to believe but we've been improving Nozbe for more than nine years now and with 300K users strong, we've learned a lot about productivity and what really helps people get things done.
So don't hesitate to reply to this email if you have any questions about our apps or productivity in general. We are here to help!
Nozbe Pro or Business?
Now that we've introduced Nozbe Business, people have been asking us what the difference is between these two plans.
Choose Nozbe Pro if you want to use Nozbe on your own or with a small team. Get Nozbe Business if you want to communicate through tasks with a team of more than 10 people. You'll receive VIP support and additional features like project roles.
Claim your Nozbe Pro or Business account today and get 3 bonus months!
P.S. All your Nozbe purchases have a 30-day unconditional guarantee, so you don't risk anything. And when you upgrade or extend for a year, you save 2 months + get an additional 3 bonus months on top of that. It's like getting 5 months of Nozbe free.
P.P.S. If you want to earn additional referral money for recommending Nozbe, go to "Settings" and "Affiliate Program" in your Nozbe app and copy your unique referral link and start sharing it together with the coupon code MAY2016 to help people take advantage of this special "3-month bonus." But hurry, this offer expires tomorrow night, May 13!